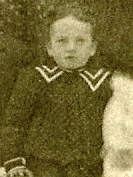 Pearl Hill
Born Nov. 1, 1898 NC
Died April 1, 1985
Married James Perry Hales Sr. on Jan. 8, 1916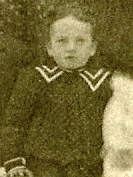 Pearl Hill was born Nov. 1, 1898, and died April 1, 1985. She married James Perry Hales on Jan. 8, 1916.
Pearl's children
James Perry Hales Jr.
Jan. 5, 1917-April 15, 1994 Cumberland, NC
Fletcher Bythe Hales
Sept. 18, 1918- June 21, 2006
Leon Daughtridge Hales
May 12, 1920-April 23, 1984 Va.
Earnest Harold Hales
Nov. 12, 1921-February 1987 Johnston, NC
Dorothy Clell Hales Furr
Feb. 8, 1923-March 19, 2003 Va.
Winfred Hill Hales
Aug. 13, 1925-Aug. 4, 1960 FL
Floyd Everette Hales Corbett
Aug. 20, 1927-Feb. 9, 1980 Johnston, NC
Vara Pearl Hales Johnson
Sept. 30, 1930-
Betty Lois Hales Pender
Sept. 14, 1934-
Duke Nelson Hales
July 23, 1936-June 29, 1985 NC
Janice Marie Hales Batten
May 16, 1938-
Delphia Pearl Hill was born Nov. 1, 1898. She married James Perry Hales Sr.
Delphia Pearl Hill Delphia Pearl went to school at the Boyette slave house.
She had a red tint to her thick dark wavy hair. Delphia Pearl was beautiful. She looked like her older sister Delia, who took after the Hills. Pearl always knew James 'Jim' Perry Hales.
He lived in the neighborhood. Jim had black hair, brown eyes was of medium size and built. 'Jim' was the son of Perry Hales, and the grandson of Gillis Hales. Perry Hales and John Thomas Stancil were half brothers. Martha Patsy Rentfrow married Samuel Stancil and had four sons, James Henry, John Thomas, Josiah and Jacob Aster. Samuel died in 1844. Martha Patsy Rentfrow Stancil married Gillis Hales.
They had eight children and Perry was one of them, born in March 1850. Perry married Rinda Mariah 'Marinda' Kirby, who was born Sept. 21, 1851. She was the daughter of Pitts Kirby and Zilphia Rose. Jim was born March 13, 1891.
Perry Hales died on Sept. 15, 1915. He was buried above the ground in the Hales Cemetery on Shoeheel Road, Kenly, North Carolina. James Henry Stancil, brother of John Thomas and Uncle of Tempy Ann, and his adopted son, John Stancil, built the burial vault and bricked it in when Perry was slide inside.
Jim received a good inheritance, money and a farm from his father's estate. Jim and Pearl decided to get married. Jim picked up Pearl in a very fine buggy and they drove to Micro. Delphia Pearl was 18 and James Perry Hales was 24 when they were married on Jan. 8, 1916, by Minister James T, Collier.
Witnesses were E. J. Pierce and L.C. Davis. Jim and Pearl moved to Kenly to raise their family. Jim had a tenant farmer on his Beulah Township farm. He became a gentleman farmer. It was said by a niece that Uncle Jim was a good man but didn't like to break a sweat!
Some even asserted that Jim was lazy and was raised with a silver spoon in his mouth, that he never had to work, didn't know how! Jim registered for the WWI Draft on June 5, 1917. He was living in Kenly with a wife and child. Jim said that he was self employed.
He also owned a farm but did not farm it. Jim had very neat handwriting. In the 1920 Census Jim was an insurance agent in Kenly. He owned his own house. His widowed mother, Linda Hales, 67 years old, was living with them. When the economy changed, and the depression hit, Jim lost his house in Kenly. There was no more money. Jim moved his family out to the farm.
Pearl raised a large garden, many sweet potatoes and had a chicken yard. There was plenty of food to eat. One niece did not recall a milk cow. She recalled that Jim spent much of his time in the house. Pearl and James took the children to the Kenly Free Will Baptist Church.
Pearl quilted, crocheted, embroidered and made clothes for her children on her treadle Singer sewing machine. Pearl canned many quarts of vegetables for the winter. She also canned blackberries. During the year when her children came home from school, she would heat up some of the blackberries, add some sugar and serve them over biscuits. A delicious treat!
Pearl was quite musical. She played most any tune by ear. Pearl wore her hair in a bun.
Pearl and 'Jim' James had 11 children; James Perry Hales Jr. was born Jan. 5, 1917, Fletcher Bythe Hales was born Sept. 18, 1918, Leon Daughtridge Hales was born May 12, 1920, Ernest Harold Hales was born Nov. 12, 1921, Dorothy Clell Hales was born Feb. 8, 1923, Winifred Hill Hales was born Aug. 13, 1925, Floyd Everette Hales was born Aug. 20, 1927. Vara Pearl Hales was born Sept. 20, 1930, Betty Lois Hales was born Sept. 14, 1934, Duke Nelson Hales was born July 23, 1936 and Janice Marie Hales was born May 16, 1938.
Pearl did all the discipline of the children. She used a small switch when necessary. Jim was a bookkeeper in his later years. He suffered from Myocardial Infarction. Jim died on April 14, 1953. He was buried in Kenly Cemetery, NC.
Pearl spent three years in a rest home in Smithfield. She would smile when the children came to visit. Pearl sometimes said, "Bless your little heart now!" Pearl, was 86 years old when she died on April 1, 1985 of Alzheimer's. She was buried at a graveside service on Wednesday, April 3, 1985, in the Kenly Cemetery, Kenly, North Carolina. Rev, James Joyner officiated.
---