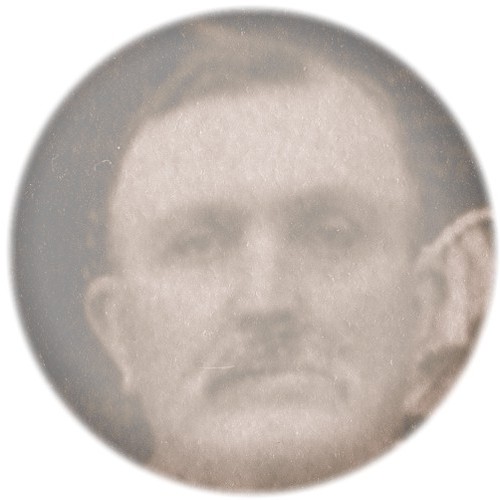 John Thomas Stancil
Born Jan. 23, 1841 Johnston County, NC
Died Jan. 27, 1922
Married Delaney Catherine Sasser July 15, 1860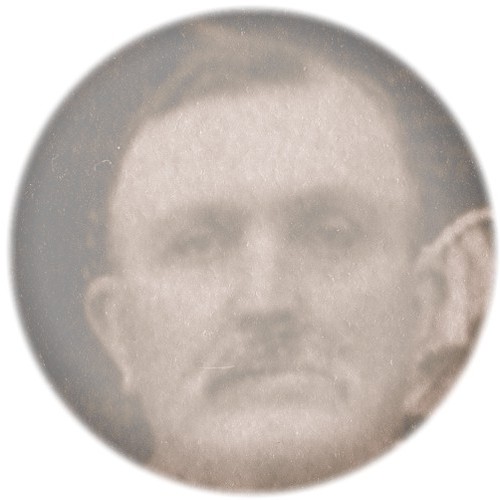 John married Delaney in 1860, had Henry in 1861 and starting fighting in the
Civil War
in 1862
John and Delaney's children
Henry Stancil
Oct. 18, 1861-March 25, 1933 Johnston County NC
Sam Stancil
Sept. 5, 1863-May 30, 1930, Johnston County, NC
Josiah Stancil
Feb. 23, 1866- July 5, 1939 Johnston County, NC
Tempy Ann Stancil Hill
April 10, 1868-Aug. 16, 1909 Johnston County, NC
John Archer Stancil

Aug. 6, 1871-May 27, 1934 Johnston County, NC
Arnettie Stancil Hill
April 1, 1874-June 3, 1916
Alvin Stancil
May 11, 1876-April 1, 1935
Harvey Stancil
July 23, 1878-Feb. 22, 1956
George Ira Stancil
May 18, 1880-Oct. 23, 1935
Catherine Stancil
May 9, 1882-unknown
Thomas Ruffin Stancil
May 29, 1884-May 14, 1907
John Thomas Stancil was born Jan. 23, 1841, in Johnston County, N.C. He was the son of Martha Patsy Rentfrow of Lucama and Samuel Stancil of the Stancil's Chapel area of Johnston County, NC. He had light brown hair, blue eyes and was called Tom.
He joined older brother James Henry born June 6, 1838. Two more brothers were born later — Josiah in 1842 and Jacob in 1845.
Samuel farmed near the community known as Glendale today, in Beulah Township. Samuel died in July or August of 1844. His brother Winchester was appointed the administrator of his brother's estate.
Samuel's estate was settled by November 1844. Patsy kept the farm.
Martha "Patsy" Rentfrow Stancil married Gillis Hales on Friday, Oct. 27, 1848. Patsy was 34 years old and Gillis was 23 years old. Samuel's children had spent four years with just their mother. The adjustment was difficult for Jim, now 10, Tom 7 and Josiah 6. Jacob, not yet 4, had an easier time adjusting.
Gillis was a successful farmer and a strict disciplinarian. Patsy and Gillis had five children born while Tom was still living at home: Elias born in 1850, Perry in 1851, Condary in 1853, Lucinda in 1856, and Sarah Jane born in 1859.
As a young man Tom had a bad habit of cussing. His mother urged him to quit and fussed at him. One day right after a conversation with his mother about cussing, a blue bird flew by and Tom heard the bird telling him to quit cussing. From that time on he curbed his cussing impulses. Tom did not get along with Gillis. Their volatile relationship finally came to a head.
Tom was 18 years old, 5 foot 10 inches and 200 pounds. One day Sarah Jane was outside in a baby swing. Patsy called them to supper. Tom took Sarah Jane out of the swing, she fell on the ground and started screaming. Gillis saw this, grabbed a handy stick and ran toward Tom. He swung it, hitting Tom twice. Tom caught the stick with his hand and glared at Gillis. Gillis backed away. Gillis never again raised a hand against Tom.
It wasn't long before Tom left. Tom and Delaney Cathern Sasser, daughter of Henry Sasser and Martha Patsy Bagley, had gone to school together at Woodard School. They had been seeing each other for a while. No one was surprised when they married on Sunday, July 15, 1860. Tom and Delaney moved in with her mother and stepfather, Oliver Raines.
In the 1860 Census Tom was a farm laborer and so was his brother-in-law Tom Sasser.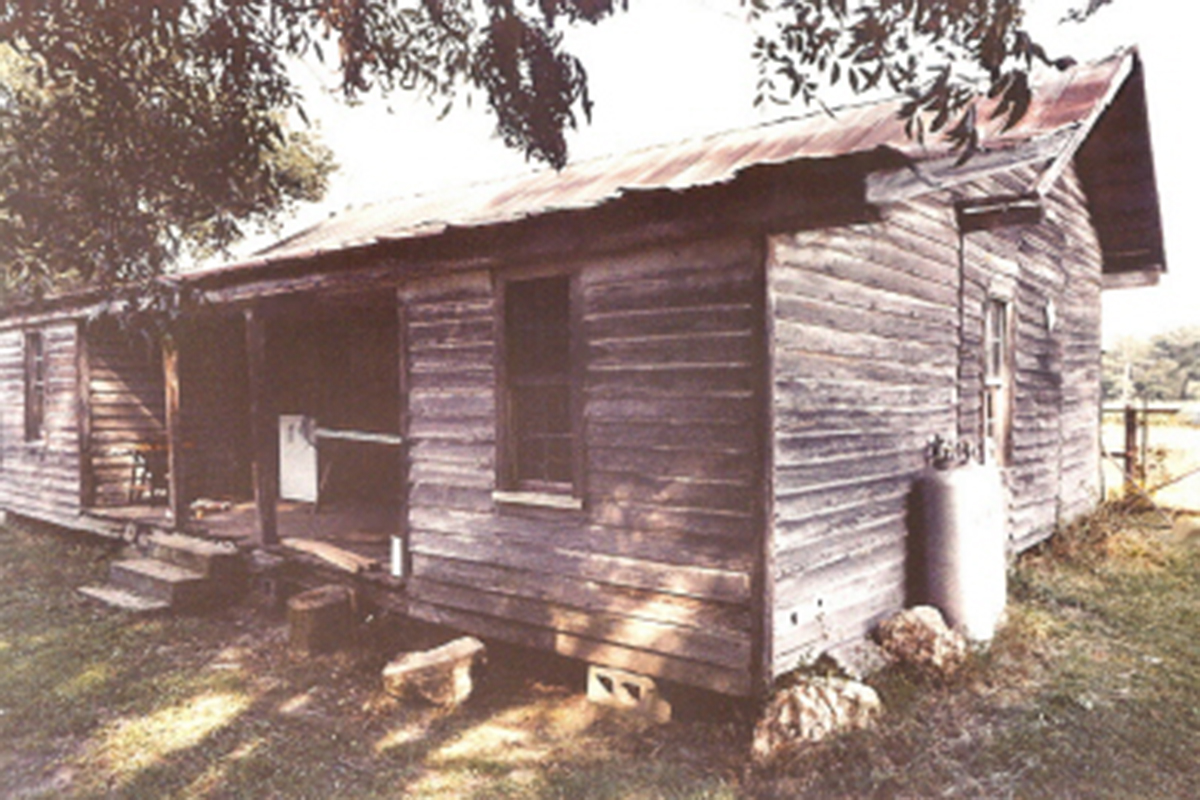 John Thomas' cabin built in 1830s by Henry Sasser. All of Tom and Delaney's children were born there. Three children of George Ira Stancil were also born in the log cabin, including Lola Myrtle, Hilda Maie and George Ira Stancil Jr. It was located in Beulah Township in Johnston County.
By Renn Stancil Hinton
Tom and Delaney's first child, Henry was born Oct. 18, 1861. He was named for Delaney's father, Henry Sasser. Delaney inherited farm land and the log cabin built by her pa. Tom moved his family into the log cabin and began farming. Tom like many young men joined the Confederate cause. On Feb. 28, 1862, Tom enlisted with Sgt. Jackson Raines in Selma, N.C. Jack was the brother of Oliver Raines. Tom fought in Virginia and told his grandson Ralph, "I saw people falling like flies." Tom fell into a ditch and lay as flat and still as he could. He was discouraged.
Tom returned home sometime in 1862 for a time. Their second son Samuel was born Sept. 5, 1863. He was named for Tom's father, Samuel Stancil. Tom returned to the war. When the war ended, Tom kept his Army issued muzzle loader. Tom decided to move his family to the Little Pee Dee River.
The land along the river was fertile and good for farming. Delaney rode in the two wheel cart pulled by a horse. Tom and his hound dog, "Heck," walked beside the cart. The 140 mile trip took five or six days. Tom found a good piece of land with a cabin, good well and shade trees. He raised corn and cotton one season.
Tom moved his family back to Johnston County. They moved back into the Sasser cabin. Tom didn't like the location of the cabin and moved it closer to the location of the George Ira Stancil Sr. homestead at 2160 Glendale Road, Kenly, N.C. Tom left the old kitchen up in the field, and he built a new one. He built barns and stables for his stock.
With an adz, Tom hewed a 16 foot by 4 foot water trough out of lightered pine log. Tom cut large pine trees to make the 10 foot long rails for the fence around his cabin. There was open range during this time. Each farmer had his own special mark on the ears of his livestock.
George and Eva's mail was put in Tom's mailbox. Tom enjoyed sitting on the front porch, rocking and reading the paper. It was delivered by the mailman. Tom talked to all those who can by. He, of course, knew everyone in the neighborhood and no one passed by without stopping for a few words with Tom. Tom had all the news.
Wife Delaney had a stroke a few days before her death. She was 72 years old when she died on Jan. 11, 1915.
After her death, Tom stayed with different sons, but spent most of the time in his own home. He spent most evenings with Eva and George and their children. Ralph and Rachel's nightly job was to go down, and tell their Grandpa it was time to eat.
Ralph never wanted to go, unless he heard his Grandpa sneeze twice. He thought he wouldn't be there. On some evenings Rachel and Ralph would take Tom his supper in a little wagon. Grandpa always rewarded them with pennies or candy.
---