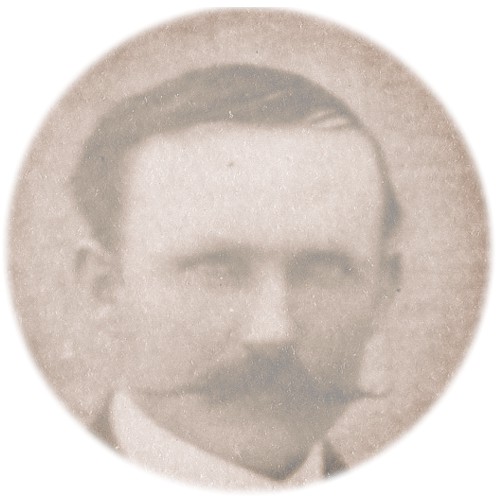 Josiah Stancil
Born Feb. 23, 1866 Johnston County, NC
Died July 5, 1939 Johnston County, NC
Married Minnie F. Sasser on March 8, 1893 Johnston County, NC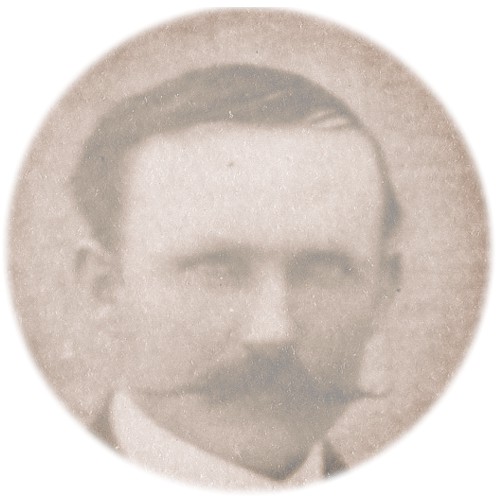 Josiah was born Feb. 23, 1866, and died on July 5, 1939.
Josiah's children
Ross Stancil
Jan. 8, 1894-Jan. 8, 1894
Leumos Waverly Stancil
March 5, 1895-Jan. 5, 1961
Ruby Stancil
March 15, 1897-March 15, 1897
Harry Lester Stancil
Oct. 5, 1900-Nov. 11, 1935
William Hubert Stancil
March 20, 1903-Oct. 3, 1980
Herbert Andrew Stancil
March 13, 1905-April 5, 1972
Sarah Beatrice Stancil
June 19, 1907-Sept. 18, 1909
Leafy Irene Stancil Edwards
Dec. 11, 1909-Sept. 4, 1973
Carrie Mozelle Stancil Campbell
July 29, 1912-June 21, 1982
Josiah Stancil was born Feb. 23, 1866.
Josiah joined the Free Will Baptist Church when a young man. He always considered himself a Baptist although he was never seen inside a church and was not known to give a blessing before meals.
Josiah was about 6 feet, 3 inches tall and weighed 220 pounds. He went to Woodard School through grammar school. School was November through February.
Josiah did quite well in school and Tom wanted him to get all the education he could.
Josiah was sent to Old Wakefield College. It was an Agricultural College close to Wake Forest, NC. He also went to college in Virginia. Josiah had more education than any of his brothers or sisters. He was on the Johnston County School Commission and served as superintendent of Schools in Johnston County. Josiah served as Selma's Postmaster in 1889.
In 1891, Josiah was framed in a registered mail fraud scheme when he was the Selma postmaster. He was convicted in a Federal trial in Raleigh. He was charged with removing mail from envelopes.
Josiah was convicted and sentenced to three years. He was sent to Federal Prison in Columbus, Ohio. He served 18 months before he was pardoned. Minnie worked hard writing letters and prove his innocence.
Josiah married his first cousin Minnie F. Sasser on March 8, 1893. She was the daughter of Thomas Haywood Sasser (Josiah's mother's brother) and Eliza Jane Creech. Thomas' daughter Mattie Sasser married Calvin Holt. Calvin and Mattie had Calvin Jr. and Doris among other children.
Minnie was a petite lady. She was about 90 pounds and 5 feet tall.
Among Josiah's brothers it was said that John Thomas Stancil paid for all of Josiah's children before he was married. He had a bastard daughter before he married Minnie Sasser. John Thomas Stancil, his Pa, made a payment of $50 to the mother. This was required by the court.
Josiah and Minnie repaid John Thomas.
Josiah and Minnie moved in with her parents in Raines Crossroads. After several years they moved to a farm near the John Thomas and Delaney Sasser Stancil Homestead.
Josiah was a farmer like his brothers and chose to spell his name different. It was Stansell on his Marriage Registry.
Minnie's favorite song was "Let the Lower Lights Be Burning." After the marriage Josiah and Minnie moved in with Thomas and Eliza for a time at Raines Cross Roads.
It is said that someone asked Josiah, "Can your old lady dance, Joe?" Joe responded, "Yes, by George, if I tell her too."
Eventually, about 1919, Josiah and Minnie moved to Raines Cross Roads. Tom and Josiah did some property trading.
Josiah and Minnie had nine children.
Ross was born and died on Jan. 8, 1894. He was buried in the Raines Cross Roads Cemetery. Leumos Waverly arrived on March 5, 1895. Next Ruby was born March 15, 1897 and died the same day. She was also buried in Raines Cross Roads. Harry Lester was born Oct. 5, 1900. William Hubert birth was on March 20, 1903. Herbert Andrew was born March 13, 1905.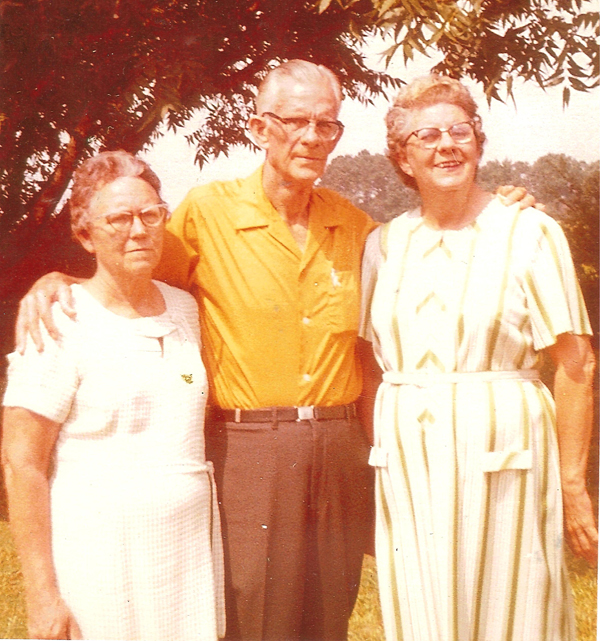 Josiah's children: Leafy, Herbert and Mozelle. Family photo
Sarah Beatrice arrived June 19, 1907 and died of burns caused by a fire on Sept. 18, 1909. She was buried wearing shoes. Minnie said, "I think her feet need protection down that stony road." Beatrice was buried in the Stancil Family Cemetery.
Leafy Irene was born Dec. 11, 1909. Carrie Mozelle's birthday was July 29, 1912.
Mormons came into the area teaching about their church and Minnie joined the Mormon Church. She did not have a Bible at that time so she borrowed the one Delaney and John Thomas had. Delaney tore out the pages of record before giving Minnie the Bible.
"Joe" and Minnie dipped snuff. Minnie's mother Eliza Jane also dipped snuff. Four of Joe and Minnie's sons smoked: Leumos, Harry, Herbert and Bill.
Leumos joined the Army and then married Ethel when he returned. He became tenant farmer for Josiah.
Harry went to school in Kenly and Moore School House. He finished up in Selma. In Selma he boarded with Alonza Stancil, son of Reddick Stancil, who was a teacher and cousin of his grandpa. Alonza is in the First Reunion Photo.
When Harry was young and immature he once used some of his Pa's checks but his Pa soon stopped this behavior.
Josiah made whiskey like most of his era. He was a gentleman farmer. His grandsons never saw him dressed to work.
Josiah enjoyed hunting and kept hound and bird dogs.
There were many orphans in the county and different farmers in the county were encouraged to take the boys, give them a place to live, food and clothing and in return the boys would do work around the house and farm.
Josiah and Minnie had a black boy and a white boy that they got from an orphanage to help out around the house. They also had another white boy Ernest who worked too. When he overslept Josiah whipped him and he received several whippings before he started getting up when called.
Grandberry Hales was one of Josiah's tenant farmers. Grandberry was the son of his half brother Condary. Later T.V. Hales, son of Grandberry was also an tenant farmer.
Herbert Wells was another one of Josiah's tenant farmer and he was considered to be the best tenant farmer Josiah ever had.
At John Thomas' Sale in 1923 Josiah bought Tom and Delaney 12 stools and the purple, brown and white tapestry hand loomed by his mother when she was 16 and the clock John Thomas gave his bride Delanie.
The tapestry was given to his son Herbert Andrew. Herbert kept it safe, passing it down to his daughter Barbara. His three daughters, Pat, Beverly and Barbara agreed to give it to Leafy's son Bill. Bill died on Sept. 21, 1998, six days before the Stancil Reunion. The tapestry was presented to the Tobacco Farm Life Museum in Kenly, NC.
This clock was given to his son Leumos. It is currently in James "Jimmy" Harding Stancil's home in Chattanooga, Tenn. Jimmy is Leumos' oldest son.
Ethel, Leumos' wife, and son Harold visited Josiah and Minnie Christmas of 1934.
Minnie and Josiah both visited their children separately in 1935. Minnie and Josiah's son Herbert, worked for TWA and they flew free to California.
Josiah visited sons Herbert, Willie, Harry and nephew Ralph. He killed a large buck on the Rodeo Valley Rancho while hunting with Ralph on Dos Rios.
Grandsons, Paul and Harold, Leumos' boys, often spent the summer with Josiah and Minnie. They were city boys with little understanding of country ways. Harold recalled tossing biddies into the air expecting them to fly. Many lost their life. When he told Minnie he found a dead biddie (baby chicken), she told him to toss it on the barn so it wouldn't smell.
Another time Harold found a stick of dynamite. Thinking it was a big firecracker, he started to light it. Josiah put an end to this. Fortunately there was no blasting cap.
In 1935, Josiah gathered and loaded rakes, hoes, and shovels and placed them in the trunk. Next Minnie, daughters Mozelle and Leafy, grandsons Paul and Harold climbed into the 1934 four door Chevrolet. They headed for the Stancil Graveyard to clean it. Near Raines Cross Roads, a Dodge Car traveling about 75 miles per hours skidded around the corner and hit Josiah head on. Harold recalls this collision knocked Minnie and Josiah's car 25 feet. It came to rest only 18 feet from a 20 feet deep ditch. Minnie's glasses landed in Paul's lap.
Minnie broke her collar bone and hurt her legs. Harold said that he thought the others would have been hurt, but they were packed in too tight to move! Fortunately the doors held.
Josiah said after the wreck, "That car came around the corner like a bat out of hell!"
Josiah's car was totaled. He bought a new 1935 Chevrolet.
Josiah took Harold, 10 and Paul, 13, along with daughter Mozelle, 23, her children, Euris, 5 and Barbara 4 to White Lake, NC. Josiah hitched an open shallow trailer to the Chevrolet. The children rode in the trailer. White Lake was 75 miles away.
The day spent at the lake was fun but there was a price to pay. Paul and Harold got so sunburned that blisters formed before arriving back home. The only two that escaped the blisters were Euris and Barbara because they were already tan. Once home Minnie put birch balm on the blisters. This only intensified the pain. Harold recalled rolling around in the dirt trying to remove the birch balm to no avail.
The grandkids loved the cool watermelons achieved by lowering them it into the well.
Josiah had a Chinaberry tree with beautiful pinkish lavender blossoms in the spring. He cautioned the grandkids not to climb the Chinaberry tree as the limbs were brittle and would break. It was also poisonous and as few as six berries could cause death.
Josiah's words didn't slow Harold any. Harold climbed it knowing better. Josiah whipped Harold everywhere he could until Harold crawled under the house to escape.
During tobacco barning, the small kids ages 3 to 8, were staying at Leafy's house. 10 year old Harold was supposed to be in the tobacco field but he came in and crawled under Leafy's house and scared the kids by banging on the floor with a stick. Leafy caught Harold and spanked him. Ethel was very upset and quickly told Leafy that the only ones that could spank her kids were Joe and Minnie.
Harold would call the hogs because he liked to see them run. Josiah said, "Son you're going to run the fat off my hogs if you keep calling them like that."
Paul chased Harold through ashes from the tobacco furnace. No one knew the ashes were there. The kids seldom wore shoes. Minnie had Paul go gather fresh cow manure for Harold to put his feet in because the manure would take the heat out of his feet. Amazingly it worked. Minnie also used fresh manure whenever the kids caught ground itch.
Harold fondly recalls Minnie and Joe making ice cream on their front porch. The ice was purchased in town. The kids took turns sitting on the churn to keep it still. This resulted in wet cold bottoms.
Josiah had a large iron dinner bell. The sound was music to the ears. The smells of dinner permeated the air even before the sound of the bell made the official announcement. Minnie was known as a good cook. The bell disappeared over the years.
Ralph and Ethel Stancil visited Uncle Joe and Aunt Minnie about 1935. They ate with them. Uncle Joe did not say a blessing. Aunt Minnie's eyesight was failing and Ethel noticed that her collards were full of worms. Ralph and Ethel just ate around the worms!
In 1937, Leumos drove from Chattanooga with his family to visit Josiah and Minnie. Leumos had a Dodge car. They had some mechanical problems. Glenn Campbell fixed them.
"Joe" became very sick and was unable to go anywhere. He knew he was dying. Josiah had a heart attack and died July 5, 1939, at age 73.
Leumos brought two of his children to the funeral, Maxine and Harold. George Ira's daughter Rachel Stancil Renfrow attended along with husband, Graydon and children Jimmy and Gilda.
Mrs. Herbert Grizzard's wife sang. The funeral was at Josiah's home. The opened coffin was on the wrap around front porch. Everyone stood up for the service. Minnie was dressed in a long black dress. A Mormon Elder preached over an hour and a quarter standing on the front porch.
According to great niece, Gilda Renfrow, daughter of Rachel Stancil Renfrow, The Elder kept saying, "We Mormons," and "Mr. Stancil knows who is here today. His spirit is among us."
Josiah was laid to rest in the Stancil Cemetery.
Minnie maintained her home for a time. As Minnie's health declined other plans needed to be made. Minnie moved in with Mozelle and her family in Newport News, Va. Minnie took her Singer Treadle sewing machine. Mozelle and Glenn had four children, Bobby, Barbara, Don and JoAnn. She stayed until her death on Dec. 15, 1943.
A letter was discovered that mentioned her death.
Mamie, daughter of George Ira, wrote this letter to her brother Harold Lloyd in the Navy on Thursday night, Dec. 16, 1943, "I talked to Bill (sister Vazelle's husband) tonight and he was better but said Aunt Minnie was dead. She died in Newport News in a hospital, you know Mozelle lived up there, he did not know anything about the funeral arrangements. I guess she is better off."
Minnie was buried beside Josiah in the Stancil Graveyard.
Mozelle inherited Minnie's sewing machine. Mozelle gave it to daughter JoAnn in 1952.
— Renn Stancil Hinton

---