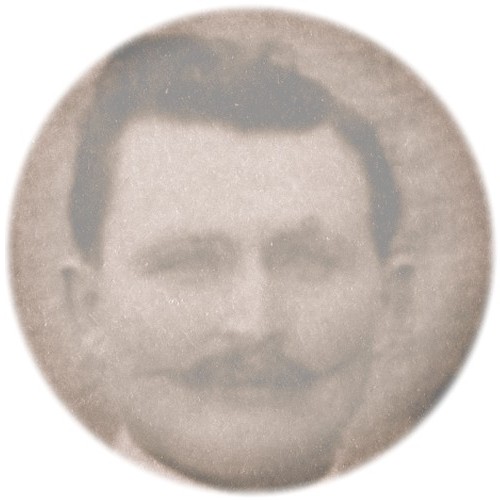 John Archer Stancil
Born Aug. 6, 1871 Johnston County, NC
Died May 27, 1934 Johnston County, NC
Married Pinettie Edwards on Feb. 3, 1895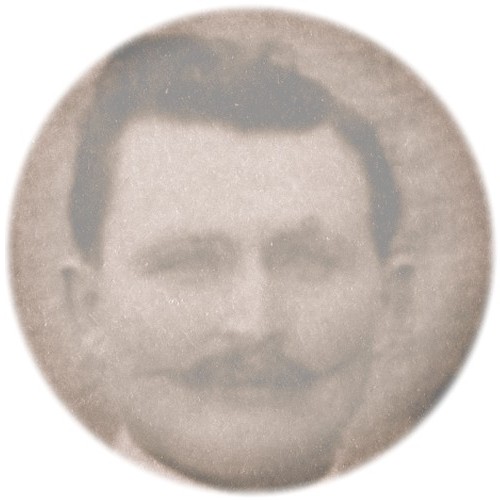 John Archer was born Aug. 6, 1871
John's children
With Pinetta Edwards

William 'Big Man' Stancil
1896-before 1910
William Arthur Stancil
Dec. 16, 1898-March 12, 1956
Sarah Alice Stancil
Feb. 26, 1899-April 23, 1988
John Millard Stancil
Dec. 1, 1902-Sept. 4, 1988
Mary Delanie Stancil
April 18, 1904-April 18, 1904
Martha Hawkins Stancil
April 18, 1904-Aug. 10, 1992
Beaman 'Buddy'
Lawton Stancil
Dec. 10, 1905-March 1969
Kermit Stancil
June 19, 1910-Oct. 26, 1973
George Liston Stancil
1915-Sept. 18, 1916
Carletta Stancil
Aug. 9, 1916-Aug. 3, 2007
John Archer Stancil was born Aug. 6, 1871.
John Archer was the fifth child and fourth son of John Thomas and Delaney Catherine Sasser Stancil. John had black hair and blue eyes and was about 6 feet tall. He was born Aug. 6, 1871.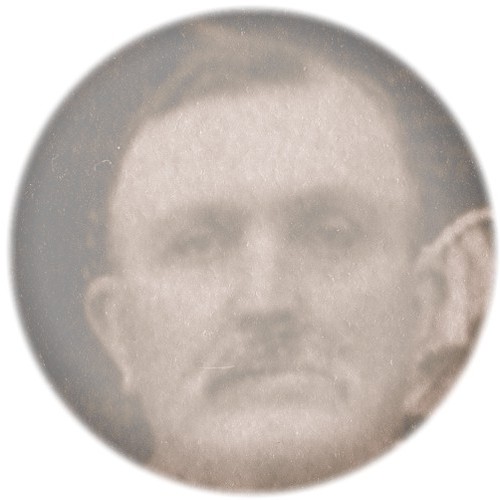 John Thomas Stancil
Born Jan. 23, 1841 Johnston County, NC
Died Jan. 27, 1922
Married Delanie Catherine Sasser July 15, 1860
John started school in the Slave house on the Larkin Boyette Plantation. Originally, the Boyette School had been a house where slaves lived on the Boyette Plantation. After the Civil War, it was transformed into a school. This was one of the few 'graded schools' in the area.
It met state-established education requirements.
The schoolhouse had a stick and mud chimney. In cold weather, when a fire was needed, close watch was required, as stick chimneys were prone to catching fire. School was four months per year, November, December, January and February. School in the winter months did not interfere with children helping out on the farms. Their labor was necessary to produce enough food for the family and to have crops to sell.
John's other younger siblings attended the Woodard School, which was closer. The reason only John was selected for this graded school remains a mystery.
In later years, Tempy Ann and Fred Hill's children, Delia and Ronia, also attended the Boyette School. The Boyette School had the reputation of being more advanced than the Woodard School. Fred and Tempy Ann lived closer to this school.
John and his brothers all learned to swim. On at least one occasion his pa made a trip to the ocean in Wilmington, N.C., taking some of his sons. None of the daughters ever had an opportunity, because of the required modesty of that time.
Harvey was two years older than George. They got into many arguments over the years. Older brother, John Archer, grew tired of their squabbling; he began having them settle their differences with a wrestling contest. Both boys were close to the same size.
It soon became apparent that George was stronger and would always manage to pin Harvey.
John was musical and played the banjo.
He was called "John Archie" by his sister-in-law Minnie Sasser Stancil, wife of his brother Josiah. John often introduced himself as "John Archie Stancil."
Pinetta Edwards was pretty, with fine features and porcelain skin. John married Pinetta Edwards on Feb. 3, 1895.
***
This is how their marriage is listed in official records.
License issued January 24,1895.

JOHNSTON COUNTY MARRIAGE REGISTER 1881-1900
RACE GROOM & PARENTS BRIDE & PARENTS DATE, PLACE & OFFICIAL

W STANCELL, John A(22) Pinetta Edwards(18) 3Feb1895 Joshua Edwards
J. T. & Delana Stancell Joshua & Hawkins Edwards L. H. Boykin, JP

O'Neals TWNSHP
Witnesses: A. E. Boykin, Ashley Boykin, Alvin Stancil
***

Alvin was one of John's younger brothers.

John and Pinetta moved in with her folks. Pinetta's name soon became Pinettie, and later Net. She was known affectionately to her nieces and nephews as Aunt Net. She had blue eyes and brown hair.

John bought land from the Boyettes and built a house. This joined land he had inherited from his Pa. He began farming corn, tobacco and other crops.

John introduced himself as John Archie. He was a good money manager and built a fine house for his bride. He was one of the first to have a two hole outhouse. An outdated Spiegel catalog was used for paper. It was quite dark in the outhouse so John put a window at the top for air and light.

John and Pinetta had 10 children, one died at birth, one was the Mary Delanie, twin of Martha (18APR1904). Two sons died young, "Big Man" (born before 1908) and George Liston (died about 1914) who contracted diphtheria. The seven who reached adulthood were: William Arthur (19DEC1896-07MAR1959), Sarah Alice (1899-23APR1988) John Millard (1903-1SEP1988), Martha Hawkins (18APR1904-10AUG 1992), Beaman "Buddy" B. L. Lawton (10DEC1905-MAR1964), Kermit (19JUN1910-26OCT1973) and Carletta (09AUG1916).

John's brother Tommy was killed in a hunting accident in 1907. Controversy surrounded this tragedy. John heard that he was on the other side of a log when the bullet hit him and not in the crow blind.

John raised watermelons. One time when nephews Ralph Stancil (George's son) and Millard Hill (Tempy Ann's son) were visiting, they cut one of John's melons, without asking. When asked why they did this Ralph replied, "Because I knew it would be good." John blessed them out and told their fathers.

John and Net dipped snuff. John also chewed tobacco. Once Aunt Net decided she was going to quit. She was successful and fussed, when John spattered tobacco juice about, as he dipped and chewed.

John had a telephone quite early. At that time, everyone heard the special rings for everyone else on the party line, when calls were received. Listening in to other calls was not unusual, it was a fun past time for some.

Pinetta was a hard worker and very organized. She always washed on Monday, ironed and mended on Tuesday. Wednesday was set aside for gardening and canning. Saturday was spent cooking for Sunday dinner. Pinettie made biscuits and cornbread everyday.

John built Pinetta a special wash house that had a large iron tub where she boiled water for the washing. She had special sticks that were used for pushing the clothes into the water. The sticks were made out of cedar. The clothes were rinsed three times. The first was a cold water rinse, then a clear water rinse and then a final rinse. The clothes were wrung out by hand. Homemade soap made from ashes, lye and fat was used for all washing.

Pinetta was an excellent cook. One specialty was her sweet potato pie and another was her sponge cake made when strawberries were in season. Her strawberry shortcake was a treat to remember. Her sponge cake had eggs, buttermilk, sugar, self-rising flour, soda, vanilla and nutmeg.

John and Pinetta had a large oak turn table. Pinetta kept condiments on the top of the table. The table was filled with fresh vegetables, meats, biscuits and desserts.

Pinetta quilted, tatted and embroidered. A quilting frame hung from her ceiling. She used flour sacks for towels, as cloth for clothes and for her quilts. The sacks were made out of a variety of pretty colored cotton prints fabric. Ladies of that era liked having a ready supply of 'free' fabric.

The only light in the house was from oil lamps and one expensive Aladdin lamp that produced much more light.

About 1924, John purchased a Carbide Light Plant. He built a warehouse close to the nearby railroad tracks. This provided storage for light plant supplies. He also sold carbide light supplies to users in the neighborhood. John dug a well so he could mix the powder with water to form the gas that generated light. John and Pinettie had two lights in each room. In 1932, John Archie added an inside bathroom to his home along with running water. He was one of the first to do so.

John was one of the largest tobacco farmers in the area and a very good businessman. John had two farms, one in Glendale and the other in Micro. He had three tenant farmers in Glendale. John was one of the few farmers to put bunk beds under the tobacco barn shelters for the boys keeping the barns fired up at night.

John grew cotton, corn, and soybeans. He put in a large garden for the family. John kept three mules. Among them was his high spirited bay mule named "Red." John was the first in the area to have a black surrey with the fringe on the top. "Red" was selected to pull the surrey.

John was a member of Stancil's Chapel Free Will Baptist Church. Pinettie was a member of Center Ridge Presbyterian Church. The family usually went to church at Center Ridge. They particularly enjoyed Sunday School.

John was a Republican like his father and brothers. Pinetta registered as soon as women could vote in 1920, with the passage of the 19th Amendment to the U.S. Constitution. She enjoyed talking politics and had strong views. Pinettie kept up with the news.

One day Pinetta looked around the porch and told John, "We have too many cats, take that one with you to Wilson." John took the cat to Buckhorn and let it out. It beat him home. The next time he took the cat all the way to Buckhorn Creek. The cat was back home in two days. The third time, John took the cat off, he was going to Smithfield, 15 miles away. He put the cat in a sack and emptied the cat out on the shoulder of the road. The cat looked both ways and John drove on into Smithfield to do his business. This time it took the cat a full week to return home. Pinettie decided the cat deserved to stay.

John hunted with his sons Millard, Buddy, Arthur and Kermit. He also enjoyed hunting with neighbors Larry Boyette, Jimmy Boyette and Mr. Davis. John kept between three and five hounds. They hunted rabbits and foxes.

A local tractor dealer wanted to sell John a tractor. The dealer brought out a new Fordson. He demonstrated the tractor by disking John's entire farm in an effort to sell him a tractor. John didn't make any purchases, but enjoyed having the farm work completed.

John had one of the first cars in the neighborhood. All his children learned to drive. Pinettie was not interested in learning. She was happy driving a buggy.

John hosted hog and cow killings. This was a time when neighbors helped each other. Among the neighbors who came were Larry and Lizzie Boyette, Jimmy and Stephen Boyette. The ladies helped Pinettie cook the noon meal that always included collards, sweet potatoes, corn bread, chicken and fresh pork or beef. The highlight of the busy day was the noon meal.

After Delaney died, Tom would sometimes stay with John and Pinettie. Tom would usually take a two-hour lunch to cool off. He'd rest on a pallet made of Pinettie's quilts.

In his old age, John enjoyed sitting on the front porch in his favorite rocker and reading the Kenly and Selma papers delivered by David Boyette. He used reading glasses purchased at the Ten Cents Store in Kenly.

John had high blood pressure. Dr. Grady bled John to reduce his blood pressure. It worked for a while. There was no known medication.

John died on Sunday, May 27, 1934. He may have has a stroke or heart attack. His body was prepared by Grizzard's Funeral Parlor. John's Wake was in his living room. He was buried in the Stancil Family Cemetery.

The John Archer Stancil will was filed June 1, 1934, in Johnston County. It is in Will book 10 page 85. It's on Microfilm 019,266 Item #2. Heirs listed were:
Carlotta
Alice
Beaman Lawton
Kermit
Martha
Millard
William Arthur
Pinettie

Land was left to each heir. Arthur bought Alice's and Carletta's land. Kermit bought Martha's. At least for the moment the land stayed in the family.

Pinettie lived with Kermit briefly and then moved in with Millard who lived in Micro. Pinettie enjoyed living with Millard where she could have her chickens and a garden. After a time Millard, who was working in Wilson, wanted to move closer to work. He sold his home in Micro and they moved to Wilson.

The John Archer Homestead was always Kermit's home. In 1940, Kermit had the house wired for electricity and made other improvements.

Kermit, Glenn and Donell (sons of Alvin) had taken on the responsibility of the upkeep on the Stancil Family Cemetery. Kermit was concerned with the potential for neglect of Family Cemeteries.

Kermit had his Pa's casket moved in the mid 1950s to the Maplewood Cemetery in Wilson, N.C. Millard and Kermit watched as the wooden coffin was dug up. Kermit remarked to Glenn that it was almost like having another funeral. When the grave was dug up only a few items were found, bits of clothing, a buckle and a thighbone.

Henry, Carletta's son, remembers hearing talk at the Reunion about the reburying of his grandpa in Maplewood.

For several years Pinetta moved around, living with Millard, Kermit, Alice, Martha and Carletta. She lived with Carletta the last years of her life. During this time, Carletta was also looking after Mrs. Sawyer who also lived with them. Pinettie stayed in bed most of the time, rarely dressed and seldom joined in any conversation. She wore her bathrobe most of the time.

One of the last vivid memories Henry and Johnny have of Pinetta was on Halloween 1956. After a successful night of Trick or Treating, Carletta instructed Henry and Johnny to sort their candy. Pinettie joined them on the floor for the sorting.

Pinetta died of skin cancer on Nov. 2, 1956. Carletta sent a friend after Henry. She didn't want him walking home from school. Immediately Henry knew something had changed. Her funeral was held at Center Ridge Presbyterian Church, Kenly, N.C. She was buried in Maplewood Cemetery, 400 College St. SE, Wilson, N.C., beside John Archie.

---




Pinetta or Pinettie?
When she married, name listed as Pinetta Edwards.
In the 1900 Census she was listed as Pinetta
In the 1910 Census she was listed as Nettie
In the 1930 Census she was listed as Pinettie
In John's Will, he listed his wife as Pinettie

In 1950, Pinetta told granddaughter Sandy her name was Pinetta, not Pinettie
In her obituary it was Pinetta
On her tombstone it is Pinettie
In Beaman's obituary it was Pinettie
In Kermit's obituary it was Bettie
In Carletta's obituary it was Pinetta
---
Based on public information, oral history, and memories of Margaret Stancil Sellers, Carletta Stancil Sawyer, Ralph Stancil and other family members. — Renn Stancil Hinton
---