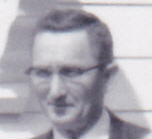 Beaman Lawton Stancil
Born Dec. 10, 1905 Johnston County, NC
Died March 27, 1969
Married Ann Louise Evans in 1936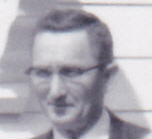 Beaman Stancil
Beaman was born Dec. 10, 1905
Beaman's children
Ann Louise Evans

Sandra Evans Stancil
Oct. 7, 1937-June 18, 2003
Lillian Gail Stancil
Oct. 16, 1942-
Teresa Ann Stancil
Oct. 16, 1942-
Beaman Lawton "Buddy" "B. L." Stancil was born on Dec. 10, 1905, in Johnston County, North Carolina. He was known as 'Buddy' and 'Stan' to his family but after adulthood went by B. L. He had blue eyes, dark brown hair and a Roman nose. Buddy grew up working on the farm.
Buddy learned to swim, along with his first cousin, Ralph Stancil, Leonard Hales, Vernon Hodge at the swimming hole about 1918. One day after they swam, Ralph suggested they stop by Uncle Harvey watermelon patch to cut a melon. Together they selected a large melon. It was a good one and they fought over the heart. They all enjoyed it. Harvey and Bertha walked down to the patch to check on the melons and saw the footprints, watermelon rind and tracked them. Harvey caught them and took them to their Pa and asked them to talk to them or he'd put the law on them. Most of them received a well-deserved tongue-lashing.
Buddy attended the nearby Godwin School until it closed. Beaman then began attending Glendale School in 7th grade and graduated from Glendale High School in 1927, along with his cousin Ralph.
Buddy, like many of his cousins attended both Holly Springs Freewill Baptist Church and Center Ridge Presbyterian Church Sunday School. He was a Baptist all his life.
Buddy desired more education after high school. He attended Duke University for two years. College was expensive. He worked in a drug store part time. Buddy grew restless and tired of struggle he had trying to pay for college and study.
His brother-in-law, Kenneth Mitchell had a trucking business started with funds provided by John. Buddy joined him in 1928 and began driving a lime truck. Buddy drove a truck to Lynchburg, Virginia. Buddy liked Virginia, and decided to stay. His first job was in the shipping department of a department store.
In 1930, he wrote a letter to his first cousin, Ralph Stancil, son of George Ira.
Patterson Drug Store #2, a chain drug store, initially employed Buddy in Lynchburg. Buddy was introduced to Ann Louise Evans by a friend in the drug store. Louise worked for an insurance company above the drug store.
Louise was the daughter of Samuel Luther and Lorene Woodridge Evans. She was born in Campbell County, Va. Her father owned his own farm. In 1920 her mother was a clerk. Their children were Laurence W. John W., Lillian M., Theresia L., Annie Louise and Samuel Luther Jr. They all could read and write. Louise graduated from a 4-year high school.
Beaman and Louise felt an immediate attraction and became a study twosome. Beaman and Louise were married about 1936. They were members of the Inglewood Baptist Church. They had three daughters.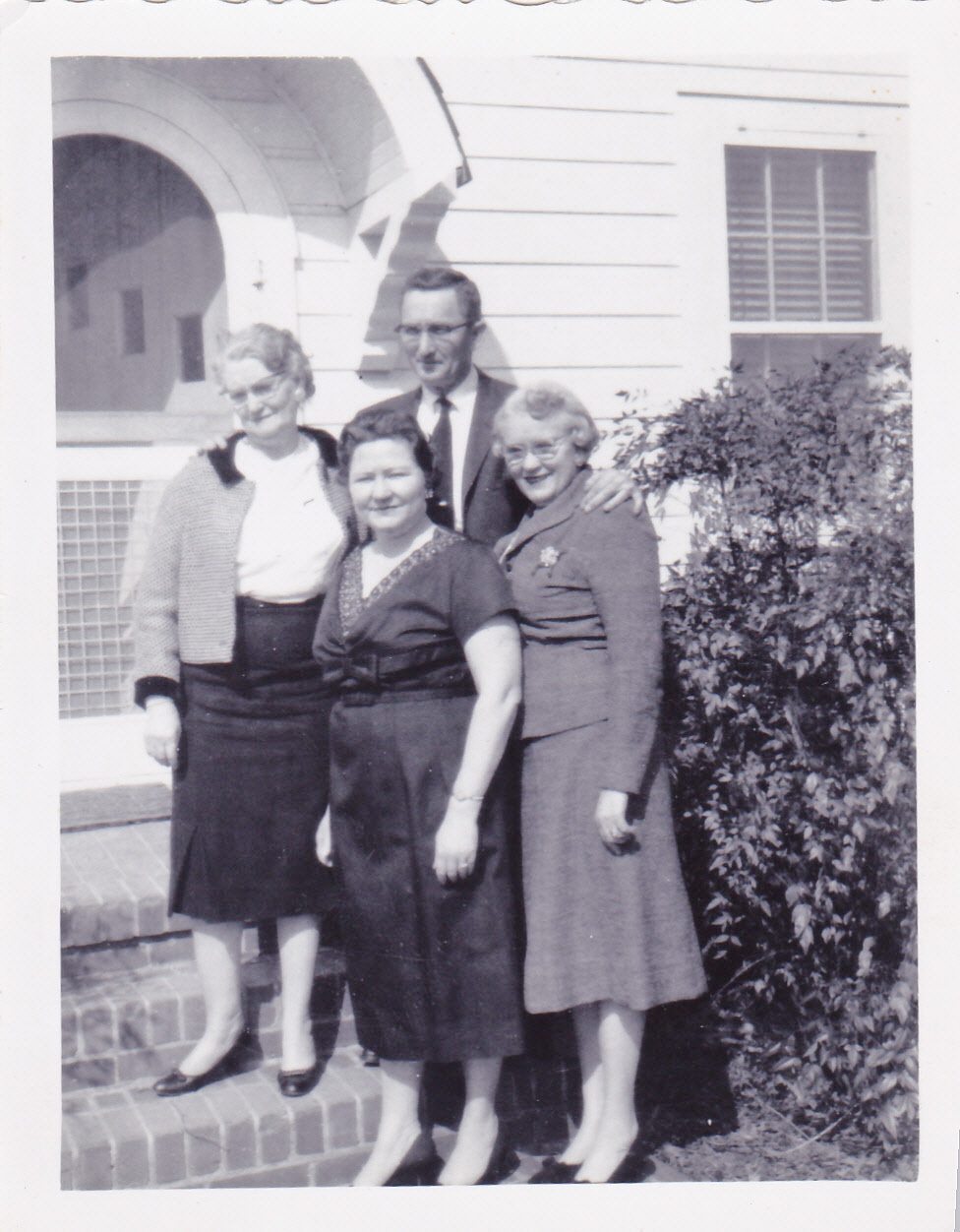 Alice, Carletta, Beaman and Martha in 1965.
Daughter Sandra Evans Stancil was born on Oct. 7, 1937. Twins Lillian Gail and Teresa Ann were born Oct. 16, 1942.
While in Lynchburg he began going by Stan. He worked for Metropolitan Life Insurance Company as a life insurance salesman. He earned $3700 in 12 months, according to the 1940 census and worked 49 hours each week. The family lived at 1307 Oakland Camp in a house worth $4000.
Beaman registered for the WWII draft in 1940. He worked for the Metropolitan Life Ins. Company. He had brown hair and blue eyes.
He usually traveled from Monday through Thursday. Rationing went into effect after the start of the WW II. Twin daughters, Lillian Gail and Teresa Ann were born on October 16, 1942. Getting enough milk for his daughters and enough gas for his job were a challenged for B. L.
B. L. was an excellent employee and after the war he was asked to relocate to New York City. B. L. considered it seriously but felt Virginia was a better place to raise his family.
A lifelong Democrat, B. L. took his family to view the train carrying the casket of Franklin Delano Roosevelt, the 32nd President who served from 1933-1945. Roosevelt was credited with establishing the 'New Deal' and bringing the country out of the depression.
B. L. took his family to visit his North Carolina family right after the War about 1946. Pinettie was living in Micro. She had a nice garden and some chickens. Granddaughter Sandi remembers a store just across the railroad tracks. Millard was living with Pinettie.
Soon after meeting her grandmother, Pinettie told Sandi, "My name is Pinetta not Pinettie."
Once Pinetta saw Sandi playing cards -- which was a sin according to Pinetta's strict Baptist beliefs -- and Sandi was soundly slapped. Pinettie quickly threw the cards away.
Sandi was mesmerized when she saw Millard rolling a cigarette. She secretly practiced until she perfected it herself.
B. L. was a successful businessman. He joined a real estate firm. Later he and a business partner opened a real estate and insurance business, Stancil and Arthur in Lynchburg, VA. B. L. became an appraiser and broker. He also started a construction company called Lynchburg Homes. B. L. was recognized in his community for his leadership.
According to the 1946-49, City Directory of Lynchburg, Stan lived at 307 Oakwood Ct. and worked for Forehand Realty.
In the 1950s, B. L. surprised Ralph Stancil with a visit. Ralph was baling hay and B. L. represented himself as a tractor salesman. Ralph quickly realized it was his cousin, Buddy.
According to the 1951-53, City Directory of Lynchburg, Stan was Sec-Treas. of Forehand Realty.
According to the 1956 City Directory of Lynchburg, Stan was President Lynchburg Homes and resided at 1207 Greenway Ct.
According to the1958 City Directory of Lynchburg, Stan was Pres. & Treasurer of Stancil & Arthur Inc.. Real Estate and Insurance. President and Treasurer of Lynchburg Homes Inc. Stan resided at 1207 Greenway Ct.
According to the1960 City Directory of Lynchburg, Stan was in Insurance, real estate, and building house business.
B. L. took his family to NC. They visited his brother Kermit who lived in the house John built for Pinetta's. B.L., Kermit and Gail walked to the barn. Gail saw a mule and begged to ride it. B. L. lifted her up on the very tall mule. Gail was thrilled. When B. L. took her down, her clothes and bare legs were covered with mule hair. She stood patiently in a tub while all the hair was removed. Gail wasn't bothered by the loose hair. She was excited that she had gotten to ride a mule!
According to the 1959 City Directory of Lynchburg, Stan lived at 207 Greenway Court. His insurance business was at 718 Church.
B.L.'s nephew Henry and Johnny called him Uncle Stan, like most of their cousins.
B. L. retired in 1964. Daughter Gail exhibited a special talent for riding at an early age and became an expert rider. B. L. liked horses and with her influence began to build a horse barn. He planned to realize his dream of raising horses. On a trip to a local hardware store he suffered a heart attack and died a few days later in March. Buddy had hardening of the arteries for several years and angina.
B. L. died on March 27, 1969, of a massive spontaneous brain stem hemorrhage, in Lynchburg General H Hospital at Lynchburg, Virginia. He was buried in Fort Hill Memorial Park, Lynchburg.
---