January 2010
Edward "Eddie" Warren Hill, Jan. 12, 2010
June 1, 1966-Jan. 12, 2010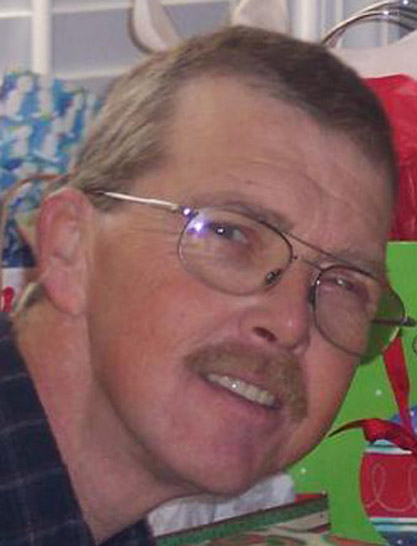 Edward Warren Hill
Edward "Eddie" Warren Hill Jr., 43, son of Ed and Jean, husband of Diane, father of Stephen, died Jan. 12, 2010.
Eddie was the first paramedic and chief of the Rescue Squad in Edgecombe County, his dream job. (Jack)
Eddie had his first heart attack at 32 years old and second at 34. His medical condition forced him to resign. Because of diabetes he developed kidney disease and suffered from pancreatitis. When he needed a new kidney, his mother Jean donated one of hers. He also had a pancreas transplant and he did not have to take insulin for 8 years.
Diabetes affected his vision after eight years.
February 2010
George McArthur Pittman, Feb. 20, 2010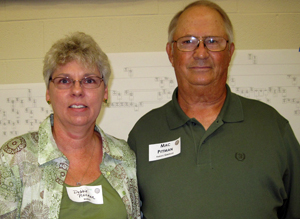 Debby and George Pittman at the 2009 Stancil Reunion.
"Mac" Pittman died on Feb. 20, 2010
George McArthur "Mac" Pittman, Harvey Branch, son of Gertrude Stancil Pittman, grandson of Harvey Arthur Stancil, died on Feb. 20, 2010.
Mac died peacefully early in the morning at home with his beloved wife and soul mate, Debbie, of 18 years. Sons Artie and Chris had been there most of Friday.
Mac's funeral was held at Eureka Baptist Church in Corapeake, NC on Feb. 23, 2010. Rev. Mickey Willard officiated. Pallbearers included great nephew Zack Axsom, grandson of Harvey Alton Pittman. Mac was buried in the Eureka Baptist Church Cemetery.
Mac leaves behind wife Debbie, sons George McArthur Pittman, Jr. and wife Sandy, Christopher Robert Pittman and wife Jodie, grandchildren Amanda Wiggins, Parker Paige Pittman, George McArthur 'A.J.' Pittman III, and Ramsie Jewel Pittman; sisters Irene Pittman Wallace and husband Ed, Anne Pittman Viverette and husband James, brother Billy Royce Pittman and wife Jackie; sister-in-law Johnnie Jean Pittman: Uncle George Garland Stancil and wife Doris; nieces Lisa Buchanan Hovator, Holly Langston Cooke, Gail Pittman Walton, Sandra Pittman Christian, Angela Pittman, Kandy Jean Pittman Buchanan, Vicky Howard Bradley, Marsha Howard Farrell: nephews Larry Buchanan, Stephen Buchanan, Billy Wallace, Bobby Wallace, Jimmy Langston, Tim Pittman: great-nieces Victoria Hovater, Annabelle Hovater, Katy Wallace, Denise Langston, Lorin Cooke, Alexandria Pittman, Cassidy Christian, Abby Farrell, Emily Hinnant, Elizabeth Hinnant, Grace Hinnant: great-nephews Sam Hovater, Benjamin Hovater, 'Trey' Langston III, Jordan Pittman, Lucas Christian, Shelton Brown, Devin Brown, Zackary Axsom, John Buchanan, 'Les' Bass III: cousins Donny Ray Hill, Sandra Guzzo Massello, Dana Massello, Tracy Guzzo, Michelle Guzzo, Brenda Hare Hooks, Lisa Hooks Bennett, Abbie Bennett, Chris Thome, Billy Stancil, Robert Stancil, James Stancil, William Justin Stancil, Justin Stancil, Lukey Stancil, Cynthia Smith Carpenter, Katie Stancil Dale, Emily Dale, Adam Dale, George W. Stancil and Bryan Stancil.
Mac was preceded in death by siblings Arnold Webster Pittman who died Aug. 12, 1926 at 9 months old, Gertie Mae Pittman Buchanan who died December 27, 1988, Ruth Elder Pittman Langston who died July 19, 1997, Jennifer Kaye Pittman Collins who died July 25, 1998, Harvey Alton Pittman who died May 16, 2001, Thomas Rex Pittman who died March 7, 2008; nephew Stephen Dennis Hinnant who died July 9, 2005; aunts Delanie Mavis Stancil, Vessie Stancil Joyner, Patsy Stancil Hare, Eula Gray Stancil Smith; uncle William Carl Stancil.
Mac and Debbie attended the 2009 Stancil Reunion along with Harvey Branch members Vicky and Ernie Bradley; Katy, Don, Emily and Adam Dale; Marsha, Greg and Abby Farrell; Billy and Jackie Pittman; Doris and Garland Stancil; G.W., Pam and Bryan Stancil; Anne and James Viverette; Irene and Ed Wallace.
George McArthur Pittman was born on Aug. 12, 1942, in Johnston County, N.C. He was called Mac by family members. Mac grew up in a close knit farming family. He was the youngest son of Fletcher and Gertrude Stancil Pittman. They named him after General George McArthur.
His father, Fletcher, suffered a stroke in 1950 and could no longer farm, Mac was just 8 years old. Fortunately before his stroke Fletcher sold the family mule and purchased a 1949 Farmall Cub Tractor. Suddenly Mac and older brother H.A., 13, had the farm responsibilities on their small shoulders. H.A. and Mac arose early, before school, to get the land prepared and the tobacco, corn and cotton planted. After school they tackled more farm work. Animals included hogs, chickens and a milk cow that only his mama Gertrude and older sister Anne could milk. Annual hog killings held each fall filled the smoke house. The farm work seemed endless. The family picked cotton after school and on Saturdays. There was no time for after school activities.
H.A. graduated from Glendale High School in 1955. Gertrude decided it was time to quit farming and move. Mac was just 13 when he began working at the Corner Grill in Kenly, North Carolina. In 1960 Mac followed family tradition and graduated from Glendale High School.
Mac moved to Newport News, Virginia, lived with his older sister Anne and worked for the husband of another older sister, Ruth. Her husband, James Rudolph Langston, owned a construction company. Mac worked construction until May 1961 when he got on at the shipyard. Once hired, he began going by George instead of Mac.
George spent 42 years working for Newport News Shipbuilding. He was an excellent employee and retired as Master Shipbuilder and General Foreman of crane rigging and tool room.
George grew up attending Holly Springs Free Will Baptist church with the rest of his family in Johnston County, North Carolina. When he moved to Virginia he attended Parkview Baptist Church. In 1988 George moved just across the North Carolina border and found a church home at Eureka Baptist Church. He headed many committees and continually inspired Church members to give back to their community.
George met Debbie at work. Their first dinner date was at a local restaurant. Debbie took one bite and suddenly became deathly ill. It seems that she got food poisoning from tainted slaw at lunch. George hurriedly drove her to the nearest hospital and they spent the rest of the date in the emergency room with Debbie undergoing IV treatment. Debbie was released just in time for George to take her home to recover and for him to make it to work. This memorable date was the beginning of a close and loving relationship. A minister married them at the home of Debbie's brother, Chuck, on March 23, 1991.
George moved into Debbie's spacious home in Corapeake, North Carolina. They both longed for more land and wide open spaces. In 1992 George and Debbie purchased more acreage and built a large barn.
This mini farm became home to horses, chickens, four tractors, implements including a bush hog, disk, tiller, front end loader plus other equipment to make farming almost fun, and a large vegetable garden that 'would have make his mama proud!' George's favorite riding horse was 'Sultan,' a large bay with white markings. Debbie preferred her part Tennessee Walker. They kept a large pony, now 31 years old, for the grandchildren.
George enjoyed sharing his bounty with family and members of his rural community. They looked forward to George's frequent visits bringing them fresh tasty vegetables.
The children, grandchildren and great grandchildren of Gertrude and Fletcher Pittman began gathering twice annually in 1958. Family members alternate the December celebration. George and Debbie have hosted the June gatherings for many years. Large wide open spaces, grilling facilities and a plentiful supply of fresh vegetables made this an ideal location.
George, H.A. and brother-in-law James Langston were long time members of the Kenly Hunt Club. The club leased land near Jackson, North Carolina. This close knit group of men enjoyed a special camaraderie.
George killed a large number of 8 and 9 point deer over the years and had their heads mounted. Debbie sometimes joined him for both deer and rabbit hunting. She was a good marksman. George deer hunted during the 2009 season and killed four deer. Sons Artie and Chris loved venison but George preferred rabbit to deer meat. George kept Artie and Chris' freezers filled.
George and Debbie knew the contiguous United States like few of us. Over the years they traveled to all 48 of them. They shared many wonderful experiences. A special highlight was flying over the Grand Canyon. This impressive national treasure remained their favorite but Yellowstone National Park came in a close second. The last state they visited was Michigan in the summer of 2009.
Following retirement from the shipyards, George was employed by the G.P. Kittrell & Son farm in Corapeake, N.C. According to his sister Anne, "He enjoyed driving the tractors as it brought back the memories of growing up on the farm in the Glendale community. He loved being outside and watching the crops ripen and loved being a part of the harvest." These tractors were a far cry from the 1949 Farmall Cub he drove as a boy; these were air-conditioned with a stereo system!
George had a close relationship with his grandchildren. Amanda followed in his footsteps working in the shipyard to support herself while she attended apprentice school. Her favorite place to eat was at Papa and Granny's house. Amanda declared it was better than any restaurant!
A.J. was George's shadow and according to A.J., "Papa was my Buddie." He loved helping Papa plant his garden and Papa enjoyed watching A.J. ride his dirt bike and teaching him to hunt. During the 2010 snow George smiled as he watched sons, Artie and Chris, pull the sled with children Parker Paige, A.J. and Ramsie just 3 ½ years old, around the pasture with the four wheelers. Artie said, "Dad would laugh when A.J. wiped out in the snow and went flying!"
George and Debbie delighted in sharing activities with all the children and often drove to Northern Gloucester to watch Parker sing and dance in school plays. George and Debbie were never happier than when they were entertaining family and friends with George's grilling skills and Debbie's cooking skills.
George developed his love for cats just 3 years ago when Debbie brought home three tiny abandoned three week old kittens. They worked their way into George's heart. They loved sitting on his lap and even snuck into bed to be near him. George doted on their cats, Katie, Charlie and Buttons. Fittingly, Debbie placed a stuffed black kitty beside George.
George had just been diagnosed with Asbestosis on Jan. 10, 2010. This respiratory disease was the result of years of inhaling asbestos fibers when he worked in the Newport News Shipyards.
George, like his great grandpa John Thomas Stancil, was an avid newspaper reader. He often relaxed with his newspaper and cats, sitting in the large sunroom with 16 windows. From here he had a view of the back yard, birdfeeders and the barn with his tractors; the 1949 Farmall Cub, 1964 Series 2000 Ford Tractor and two New Hollands.
Anne remembers, "He was never bitter about his condition after his diagnosis and was always up beat when we talked on the phone. He never complained and lived only 40 days afterwards with a very quick and unexpected passing."
Debbie remembers these words spoken by George when Preacher Mickey visited shortly before he died, "I'm sure I'm going to a better place. I'm going to see Tom and H.A."
Anne shares her thoughts, "He is at peace and we know he is looking down on all of us and smiling because he was looking forward to seeing Daddy and Mama and all the other family waiting for him."
George was a loving and devoted husband, father, grandfather, brother and uncle. We will remember his generosity and love for his fellow man. George quietly lived his deep faith in God. He focused on improving the lives of others and followed the Golden Rule.
May 2010
Donna Lynn Parrish McKelvey, May 6, 2010
March 19, 1940-May 6, 2010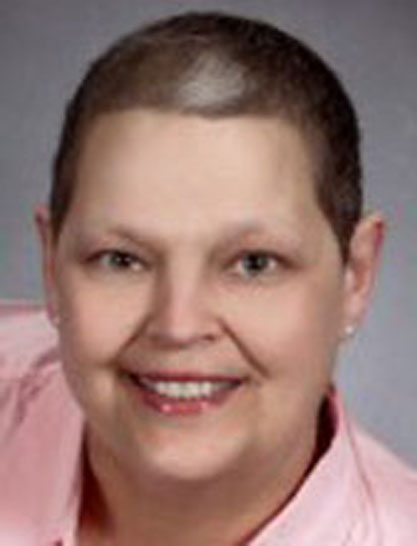 Donna McKelvey died on May 6, 2010
Donna Lynn Parrish McKelvey, of the Tempy Ann Branch, died on May 6, 2010, after battling cancer for several years.
She was the wife of Bill and daughter of Donald and Josephine Hill Parrish.
Surviving in addition to her parents are her husband are sisters, Melody Parrish Baird and Cheryl Parrish Ricks both of Princeton and Becky Parrish of Goldsboro and nieces, Emily and Matti and nephews, Keelan, Tanner and Tyler.
Her funeral was in the chapel of Parrish Funeral Home in Selma. Her burial was at New Jerusalem Church Cemetery, Johnston County, N.C. (Tonie)
June 2010
Beatrice "Bea" Larue Renfrow, June 29, 2010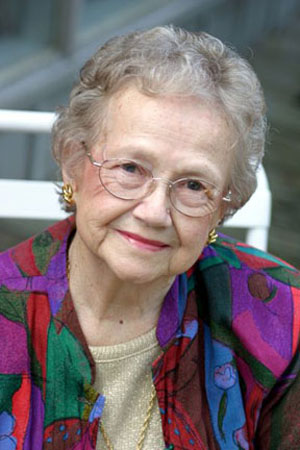 'Bea' Renfrow at the 2005 Stancil Reunion.
'Bea' Renfrow died on June 29, 2010
Beatrice 'Bea' LaRue Hill Renfrow, Tempy Ann Branch, daughter of Millard and Zilphia Hill, granddaughter of Fred and Tempy Ann Stancil Hill, dies at 85.
Bea was born May 30, 1925, in the same house as her father, Millard. Beatrice died June 29, 2010 in Norfolk, Virginia. She fell in her home on Tuesday, May 25 and broke her hip. Surgery was necessary and sadly she never recovered enough to return home.
Pastor Mark Bender will officiate at Beatrice's graveside service 2 p.m. on Saturday, July 3, 2010, in Woodlawn Memorial Gardens, 6329 E. Virginia Beach Blvd., Norfolk, Virginia. A reception celebrating Bea's life will follow the service.
Beatrice was preceded in death by parents Millard and Zilphia Stancil Hill who died at 105, brother Vernon 'Jim' Fletcher Hill, brother-in-law Willie Narvin Godwin, Leon 'Shine' Massey Wright, nephew James Earl Godwin, Donald Ray Wright and niece Sara Elizabeth Sidelinger.
Beatrice is survived by daughters Jean Laurie Matney and her fiancé Tony Flores, Joan Loraine Hilton and husband Cecil, and Patricia 'Pat' Ann Willis and husband Michael; granddaughter Laurie Willis Ritter, husband Christopher and great–granddaughter Sarah; grandsons William Stephen Matney, wife Cindy, great-granddaughter Ella Grace, William David Matney, wife Gina and great-grandson Austin David, Troy Willis, Ryan Willis and Rodney Harkey; sisters Mavis Cassandra Hill Godwin, Hazel Hill Wright, Virginia Eloise Hill Sidelinger and husband Wayne; sister-in-law Dorothy Hill; nieces Dorothy June Hill Brinchek, Brenda Kaye Hill Pollard and husband Larry, Linda Faye Hill Archer, Zilphia Dianne Godwin Strickland, husband Clay, Judith Laverne Crocker Murray and husband Donald, Nancy Eloise Sidelinger Herring and husband Jamie; nephews Willie Eugene 'Gene' Godwin, Charles Randall Godwin and wife Patsy, Joan Bass Godwin widow of nephew James Earl Godwin, Leon Wayne Wright and wife Jeannie, Linwood Massey Wright, Yvonne Dunston Wright widow of nephew Donald Ray Wright, Gregory Hill Wright and wife Terry, Steven Lee Sidelinger and wife Charla, Michael Wayne Sidelinger and wife Andrianna, Lyndon Earl Sidelinger and wife Laura; great-nieces Elizabeth Godwin Williams, husband Tim and sons Evan Cole and Mason Alexander, Jennifer Godwin Barnes, husband Sean Russell and son Carson Plank, Cathy Strickland Barnes, husband Christopher Todd and daughters Caitlyn Elizabeth and Paige Mackenzie, Cindy Strickland, husband Dennis, daughters Logan Dianne, Nicole Grace and son Seth Joseph, Kelly Godwin Johnson and husband Brian Charles, Shannon Wright, Rebecca Michelle Sidelinger, Lauren Melissa Sidelinger, Sarah Catherine Sidelinger, Emilie Elizabeth Sidelinger, Carolyn Grace Sidelinger; great-nephews James Marvin BrinchekJr., Randall Scott Godwin, Michael Sean Godwin and wife Wendi, Christopher James Godwin, Bobby Glenn Murray, Donald Keith Murray, wife Lynn, daughters Anna Michelle, Judith Lauren, son Brandon Keith, Christopher Lee Wright, Kevin Dewayne Wright, wife Joy, daughters Kasey Jean and Madison Caroline, son William Harris, Richard Lee Sidelinger; plus many cousins.
Bea attended the 2009 Stancil Reunion with sisters Mavis and Eloise, daughter Joan, Cecil, nephew Gene, cousins Nancy Zartarian, J.P. Hales III and wife Lynn.
Bea was the third daughter and fourth child of Millard and Zilphia Stancil Hill. She was delivered by Aunt Topsey Richardson, a well known midwife who lived in the community, close to Aunt Ronia and Uncle Stephen Stancil.
Her Uncle Clarence Hill gave her the nickname "Bea." She grew up on the farm and in the house built by her grandpa Fred Hill for his beloved Tempy Ann Stancil in O'Neal Township, Johnston County, North Carolina.
One of Bea's jobs was gathering eggs and feeding the Dominique chickens after school. She also helped quilt.
Bea recalled that when Gone With the Wind came out in 1939, it was the talk of the neighborhood. Millard was exhausted from hearing all the talk and finally said, "I'll be glad when you all see Went With the Wind!" Bea saw it when she went on a double date to Wilson, NC.
Bea was an usher at school events and was popular. She was nominated for 'Miss Glendale School' when schools used this as a fundraising event. Each penny counted as one vote. Her competitor was Mildred Woodard whose pa put in $50 to make sure Mildred won! Bea met handsome William Joseph 'Joe' Renfrow at Glendale High School and they began seeing each other. Bea's class was the first to graduate after the 12th grade was added. She was selected Valedictorian of Glendale High school in 1942. Her teacher arranged for her to give her speech before the Johnston County Board of Education in Smithfield with the faculty from Glendale also in attendance. Bea's speech was outstanding.
Bea married Joe on Jan. 29, 1943, in Dillon, S.C. They moved onto his family's farm. Bea worked hard often pulling corn and hauling it in alone after Joe got a job in Raleigh. Joe decided they must leave the farm because they needed more money and was hired by the Newport News Shipyards They moved into a Newport News apartment. World War II was raging and Joe received his draft papers. He enlisted in the Navy a month after twin daughters, Jean and Joan were born in Norfolk on May 20, 1944. Bea took her daughters back home to Johnston County. Joe visited when he could. Daughter Patricia was born June 7, 1945, in Wilson.
Joe was discharged and returned to Virginia in 1946. They purchased a home at 8439 Radnor Road in Norfolk. Bea met neighbor Mary Poole and they developed a close enduring friendship. Christ United Methodist Church on Bayview Boulevard became their church home. Bea loved her large yard with room enough for a small garden where she grew tomatoes, cukes, and straight neck squash.
Bea's first cousin, P.G. (Paul Grady) Hill, worked for Big Star Grocery Store in Norfolk and lived with Bea and Joe for a time. He influenced Bea to go to work for Big Star. Bea was an exemplary employee and loved by management and customers. Customers knew Bea as the lady with the pretty smile and sweet disposition.
Bea became a widow in 1962 at only 37 years old. Joe was buried in Johnston County. Bea worked tirelessly to provide for her daughters. They were a loving and close knit family.
Bea had little time to relax but one way she relaxed was by watching her favorite T.V. show, Johnny Carson's Tonight Show. She seldom missed it. Johnny was funny and it gave her a chance to laugh. Bea also enjoyed the music of Floyd Cramer, the famous pianist, who played piano for many stars including Elvis Presley, Patsy Cline, Eddy Arnold and Roy Orbison.
Laverne, Bea's niece, invited Bea and Eloise to accompany her and husband Don on several group tours. One of the last trips was to Nashville where they visited in the Grand Ole Opry, Opryland and several museums. Bea kept them all entertained with her joke telling. She had a phenomenal memory and told them one joke after another, keeping them in stitches.
Bea retired from the grocery store. Zilphia, decided at 99 years old, it would be better not to live alone anymore. She moved to Norfolk and in with Bea. Bea loved spending time and pampering her Mother and Zilphia loved being with Bea. She died in 2003 at 105 years old.
Reflecting on her life Bea said, "I wish I'd been a school teacher." She was proud there are three school teachers in her family; grandson David Matney, granddaughter Laurie Ann Willis Ritter and her husband Christopher.
Bea loved fresh vegetables and planted a annual garden with the help of Joan's husband, Cecil. Over the years she visited Mavis in Elm City, N.C., knowing Mavis would be cooking some of her favorite childhood dishes including chicken pastry just like Zilphia made, fresh peas, squash, tomatoes and oven baked cornbread.
Jean, Joan and Pat could not have loved their mama more. They were devoted to Bea and gave her the very best of everything.
After Bea died, Pat shared this, "Mama, I hope to meet you one day cause you have been a wonderful person."
Jean treasured Sundays at her Mother's, they were times for this close-knit family to gather for dinner, conversation, and quality time. Joan remembered that on holidays the family celebrated together, sharing love and making memories that would last a lifetime.
Grandson Ryan said this about Bea whom he called 'Mimi.' "She was the one person who influenced me the most in my life. She shared wise advice and was a stable force of continuous love."
Bea will be remembered for her inner and outer beauty. She was a kind and gracious woman, loved by family and friends. Bea never hesitated to go the second mile. She never complained, just tried to lighten your load.
When an old flame saw her recently, he said admiringly with a twinkle in his eye, "Bea, you are still pretty!" and she was!
September 2010
Walter Matthew Six, Sept. 11, 2010
June 26, 1958-Sept. 11, 2010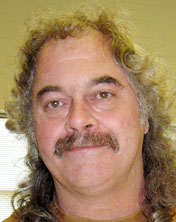 Matt Six at the 2009
Stancil Reunion.
Matt died on Sept. 11, 2010.
Walter Matthew Six, George Ira Branch, son of Walter Ellsworth and Gilda Gray Renfrow Six, brother of Derek, died on Saturday, Sept. 11, 2010, at age 52.
Matt died unexpectedly at home. His death was a shock. Matt had battled a toothache that was only getting worse. He planned to see the dentist on Monday. In an effort to make the pain manageable, he took a prescription drug and accidentaly exceeded the dosing limits and died as a result.
Visitation for Matt was on Thursday, Sept. 16, 2010, at Minshew-Coley Funeral Home in Kenly. A graveside service was at the Springhill Church Cemetery, Lucama, N.C. Rev. Tim Hopkins is in charge of the service. Matt will be buried beside his older brother Mark.

Matt is survived by his brother Derek, uncles Donald "Jimmy" Eugene Renfrow, J.G. Renfrow and wife Denise, cousins Donna Jean Renfrow Burns, husband Eric, and children Alexie Elizabeth and Nicholas Robert; Meredith Renfrow Braswell, husband Nicky, and children Thomas Michael and Rachel Denise Strother, William 'Will' Graydon Braswell; Katherine Renfrow Williams, husband Steve, and children Abigail Katherine and Katrina 'Katie' Gray; Harold's first wife Linda Renfrow, cousins Lisa Fay Renfrow Fisher, husband Sanford, daughter Michelle Faye; cousin Michelle Rachel Renfrow Smith, husband Tim, and son Joey Lane Pope; cousin Vincent Thomas Renfrow, wife Misty, and children Mackenzie Elizabeth and Kayla Jeanine.

Matt loved family. He attended many family reunions. Matt was at the 2009 Stancil Reunion.

Matt was preceded in death by his parents, Walt and Gilda Gray Renfrow Six; brother Walter Mark Six; uncle Harold Thomas Renfrow; aunt Elizabeth Anna "Isabel" Gorski Renfrow; grandparents, Graydon and Rachel Stancil Renfrow.

Matt was born on June 26, 1958, in Lexington, N.C., when Walt worked for Nationwide as an insurance adjuster. He joined older brother Mark. Twenty seven months later, younger brother Derek was born.

Matt grew up in the Springhill Community of Wilson County, North Carolina. He attended and joined Springhill Presbyterian Church. This was the church of his parents and grandparents, Graydon and Rachel Stancil Renfrow.

Matt was quite young when his grandpa, Graydon Renfrow, took him fishing in his great uncle, G.I.'s pond. There was much excitement when he pulled in his first brim. His grandpa taught him how to clean fish and his mother fried it for him. This was the first of many happy hours spent fishing with his grandpa. When Matt was older he began "cat fishing." This was a night time activity. Matt made his own bamboo pole, careful to select a strong and sturdy piece of bamboo. He used a thick line, large hook and baited it with smelly and almost rotten chicken livers. Matt never lost his love for fried catfish.

Matt developed a close friendship with Timothy "Tim" Gordon Hill while in elementary school. Tim also attended Springhill Presbyterian Church. It was years before they realized they were related. Tim was the grandson of William Moses Hill, and the great-grandson of Tempy Ann Stancil Hill, the sister of George Ira Stancil. Matt was the grandson of Rachel Stancil Renfrow, and great-grandson of George Ira Stancil, the brother of Tempy Ann Stancil Hill.

Matt and Tim must have inherited their love of joking around from their uncle, Harvey Stancil. One night they enlisted Derek's help. They told friends they had seen a ghost in the woods. Of course no one believed them, but were willing to take a look to prove them wrong. Once in the woods, Matt focused his flashlight briefly on a small eerie white figure seeming to float toward them. Predictably, they all fled in fear!

Matt played defensive end on the Rock Ridge High School football team in Lucama, N.C. He also became a Dallas Cowboys football fan. Watching them on Sunday afternoons or Monday night became an important tradition.

Matt completed one year at St. Andrews Presbyterian College, Laurinburg, N.C. He worked for the state of North Carolina painting bridges. Then he worked 15 years at Eastern Elevator Company, Wilson, N.C. Matt inspected elevators for a few years and was hired to trouble-shoot elevator mechanical problems for a time. Matt's favorite musical group was The Grass Roots from San Francisco. He especially liked "Midnight Confessions," "Heaven Knows," "Glory Bound," and "Temptation Eyes."

Matt's movies of choice included "The Godfather," "Gettysburg," and "13th Warrior." He especially enjoyed historical movies.

During the time his mother was battling cancer, Matt was her primary caregiver. Cooking was a skill he learned by discussing cooking techniques with his mother and watching the Food network. Matt grew to love cooking and was quite good. He often credits his mother for his ability to serve a tasty meal.

On the day of his death, Matt cooked barbeque chicken, meat loaf, broccoli casserole, organic brown rice, chili to go over the rice, and made iced tea they tasted just like his mother's. He invited good friend, Tim Smith, to join him and Derek. Before dinner was over, Tim Hill stopped by for a visit. He and Matt made plans to attend the Stancil Reunion together and were discussing what they were going to cook, as well as football. When Tim left, Matt was watching the Tennessee and Oregon football game.

Matt was handy around the house, He knew how to fix electrical and plumbing problems and was a skilled carpenter. When his mom's studio was being built, he was there, helping his dad make it a reality.

Matt will be remembered for his ability to discuss any topic without dominating the conversation. He was naturally curious and had an easy going conversational style. Matt listened and accepted different points of view. He had a genuine interest in people and their ideas. He did not like controversy. Matt wanted open discussions of ideas.

Matt was an honest and spiritual person whose life reflected the "Golden Rule," learned so many years ago. "Do unto others as you would have them do unto you."

Derek's heart is filled with sadness for the loss of Matt's company and also with love for the brother who stood with him as they buried their dad, a brother, mother and favorite uncle.

Reflecting on Matt's life, Derek treasures their laughter, brotherly love and unwavering support.
Gerald "Jerry" Wayne Hill, Sept. 16, 2010
Nov. 4, 1936-Sept. 16, 2010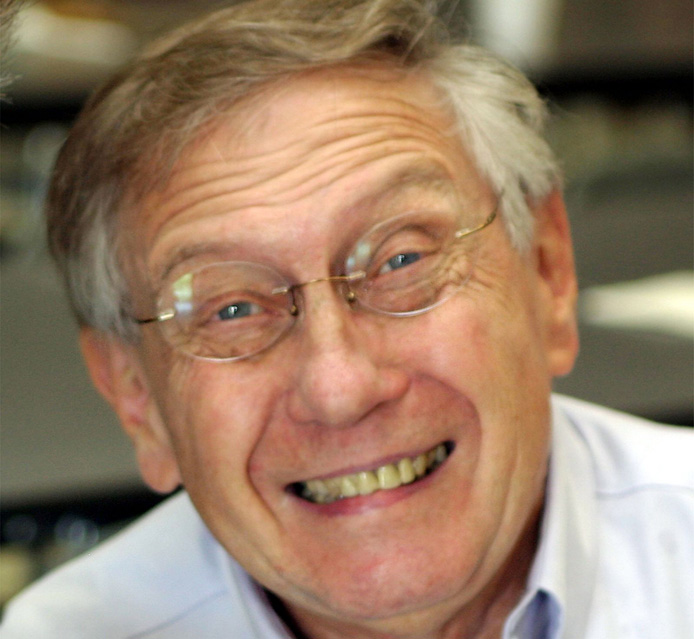 Jerry Hill at the 2005
Stancil Reunion.
Jerry died on Sept. 16, 2010.
Gerald "Jerry" Wayne Hill, husband of Brenda Wiggins Eason Hill, George Branch, died following a brief illness, at 12:30 p.m. on Thursday, Sept. 16, 2010, Brenda's birthday.
Jerry was born on Nov. 4, 1936, to Robert V. and Bernice B. Hill in Brady Lake near Kent, Ohio. Jerry was hospitalized Sunday, Aug. 29 , 2010, with pneumonia (he had a history of COPD and Emphysema and this was his third hospitalization for pneumonia).
At first he was improving but then took a turn for the worse. Doctors determined that Jerry's condition was terminal. He wanted to spend his last days at home with Brenda. Jerry came home on Wednesday, Sept. 15. He also wanted to be cremated and his ashes buried with Brenda.
A Memorial Service for Jerry was on Sunday, Sept. 26, 2010, at Windborne United Methodist Church, 9121 Six Forks Road, in Raleigh, N.C. This was Brenda and Jerry's church home until they moved to Hampton, Va., in May 2010.
Jerry is survived by his beloved wife Brenda, her son Lee Eason, her daughter Renee Eason Warren and husband David, Jerry's daughter Jennifer Jane Hill Demmin and husband Dave, Jerry's son Kevin Christopher Hill, her grandchildren Bianca and Meredith Eason, Lauren Weber, Jerry's grandchildren Mary Elizabeth and Sarah Grace Demmin, her sister-laws Jean Eason LaVie and husband Al, Jo Ann Eason Alexander and husband Doug, her brother-in-law Frank, Grover Jr., her nieces Sharon LaVie Nelson and husband Andrew, Kim LaVie Roberts and husband Carl, Karen LaVie Luciano and husband Alex, Christy Eason Green and husband Mike; nephews Al LaVie, Jr., Michael Miller and wife Brooke, Ben Eason, Jesrah Eason, James Eason, Josh Alexander plus many great nieces, great nephews and cousins.
Jerry was preceded in death by a brother Bob and sister Sylvia.
Brenda, had been a widow since the death of Lelon Woodrow Eason, son Grover and Myrtle Stancil Eason, in 1999. Brenda met Jerry when they both attended a 3-day Greensboro, North Carolina, convention.
Jerry, divorced over 10 years, lived in Lynchburg, Va. Jerry's welcoming smile, natural and genuine charm made a lasting impression on Brenda. Before the convention ended, they found they shared an interest in network marketing, attending conventions and traveling. They exchanged business cards.
Once at home, they began e-mailing and eventually calling. Jerry made a date with Brenda in Raleigh at Ruth's Chris Steak House. When he picked her up, he was wearing a suit, carrying a dozen long stemmed red roses and Brenda was stylishly dressed. They were a distinguished looking couple.
Jerry treated her royally and made a very favorable impression. The attraction was mutual and they became a twosome.
Jerry retired from the furniture business and moved to the Raleigh area. Their love grew and they were married on March 12, 2005, in the Clubhouse at Pools Grant in Hampton, Va., where her daughter Renee lives, with the blessings of Brenda's family; son Lee, and daughters Bianca and Merry, daughter Renee, husband David, and daughter Lauren, sister-in-laws Jean Eason LaVie and husband Al, JoAnn Eason Alexander and husband Doug. Jerry embraced Brenda's family as his own. Jerry loved his extended family, their special closeness and was welcomed as a family member.
He and Brenda journeyed to Bishopville, Maryland to celebrate Jean and Al's Golden Wedding Anniversary in January 2007. They attended Stancil Reunions and Jerry felt very much at home as he greeted so many relatives.
In June, Jerry and Brenda invited JoAnn and Doug to share a long week end with them at their Atlantic Beach, North Carolina timeshare. Jerry and Brenda also loved the beauty and peacefulness of the North Carolina Mountains.
Jerry has an interesting background. He grew up in Kent, Ohio. Jerry served 8 years in the Naval Reserves. He was also a 32nd Degree Mason. Jerry earned an engineering degree from Kent State University.
Jerry pursued a career in furniture design, taking many seminars and classes in design. He was a designer and catalogue manager at the Chervan furniture factory from 1957 to retirement in 1995. Chervan was founded in 1929 and moved to Bedford, Virginia in 1949. At one time he was a partner.
Jerry's creativity and friendly personality was a great asset. Often when Jerry and Brenda visited hotels, Jerry spotted furniture he had designed. Jerry was a FOX news television fan and enjoyed reading with his Kindle.
They shared a love of similar music, especially Easy Listening, New Country and contemporary Christian music. Brenda sang with the Praise Team at Windborne United Methodist Church. Jerry was her biggest fan. This talented group decided to start their own band, "The Remnants."
Brenda knew she could count on Jerry's support. Jerry pampered Brenda. He was a wonderful chef and insisted on cutting up fresh fruit daily for breakfast, sending Brenda off to work at the bank with a delicious lunch and had dinner ready when she arrived home.
Brenda was instrumental in Jerry reuniting with his daughter, Jennifer. Jerry and Jennifer spent the last few weeks becoming once again a loving father and daughter. Although Jerry was critically ill, on Sept. 14, he asked Jennifer, to purchase for him a particular necklace for Brenda's birthday. The morning of Brenda's birthday, Jennifer brought over the gift.
Jennifer announced, "Daddy, I have your birthday present for Brenda." Brenda opened the beautiful necklace of hearts. Jerry had asked Jennifer to tell Brenda, "This is your birthday gift."
Jerry passed away within a few hours. Reflecting on her short time with Jerry, Brenda knows they shared a blessed union and treasures their days spent together. They were filled with laughter, love and happiness.
Brenda thanks God for bringing this unique, sweet, kind, loving and unselfish man into her life.
October 2010
George Garland Stancil, Oct. 24, 2010
June 6, 1918-Oct. 24, 2010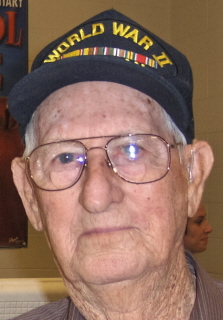 Garland Stancil of the Harvey Branch.
Garland died on Oct. 24, 2010.
George Garland Stancil, grandson of John Thomas Stancil, son of Harvey Arthur Stancil, husband of Doris, father of Katie and George, died Oct. 24, 2010.
Garland's visitation will be at 2 p.m. Tuesday, Oct. 26, 2010, at Parrish Funeral Home in Selma, North Carolina. The service will be conducted at 3 p.m. by Rev. Josh Franklin and Rev. Terry Dennis.
Burial will be at Antioch Baptist Church Cemetery in Middlesex, North Carolina.
Memorials can be made to: Antioch Baptist Church, Memorial Fund, 8490 NC Hwy 39, Middlesex, NC 27557
George Garland was the youngest child of Harvey Arthur Stancil and Bertha Florence Smith. He was born at home in Johnston County, NC, on June 6, 1918.
Garland grew up on a farm with five sisters: Gertrude, Mavis, Vessie, Patsy and Eula and two brothers: Clyde and Carl. He had a history of heart problems and died in the Durham, NC, VA hospital on Oct. 24, 2010. Garland was 92 years old.
Just three weeks ago Garland, Doris, Katie, George and Pam spent a few days at the beach. They had a beachfront condo, where Garland could sit on the deck and watch the ocean. Garland enjoyed visiting the aquarium, especially the birds of prey show. This was a memorable time spent together as a family.
Garland grew up working hard on the farm. Early memories include his pa recognizing his natural affinity for training horses and other animals that lasted a lifetime. Garland was quite young when he began driving his pa around in the wagon.
When Garland was just 8 years old, his pa bought him his first goat, a white one he named 'Bill.' Harvey made 'Bill' a bridle and cart and Garland taught him to pull the cart. 'Bill' grew until he was well over 100 pounds and had grown long horns.
Garland started plowing at a very young age with his favorite mule Daisy.
The County encouraged area farmers to take in orphan boys, give them a home, send them to school and they would help out on the farm. Harvey took in Lawrence Smith. Lawrence, 17 years old, proved to be mean, cruel and just plain abusive to Garland and Carl. One day Garland, 9, and Carl, 12, decided to put an end to his meanness. They caught him down at the barn and tied him up. They had their knives out and were ready to castrate him when their Pa came around the corner and put a stop to this scene!
At 12 years old, Garland trained 'Boss,' a Holstein steer raised on the farm, to pull a planter, haul wood and to give him a ride. He even rode him down to Mr. James Woodard's neighborhood store for some penny candy.
Garland enjoyed hunting with his brother Carl and pa, Harvey and cousin Bill Edwards, Leafy's son.
One of Garland's favorite mounts was 'Trixie,' Uncle George's horse. He also plowed for Uncle Alvin using his pony 'Diamond' and later Garland farmed cotton for Kermit, Uncle John Stancil's son, for a season.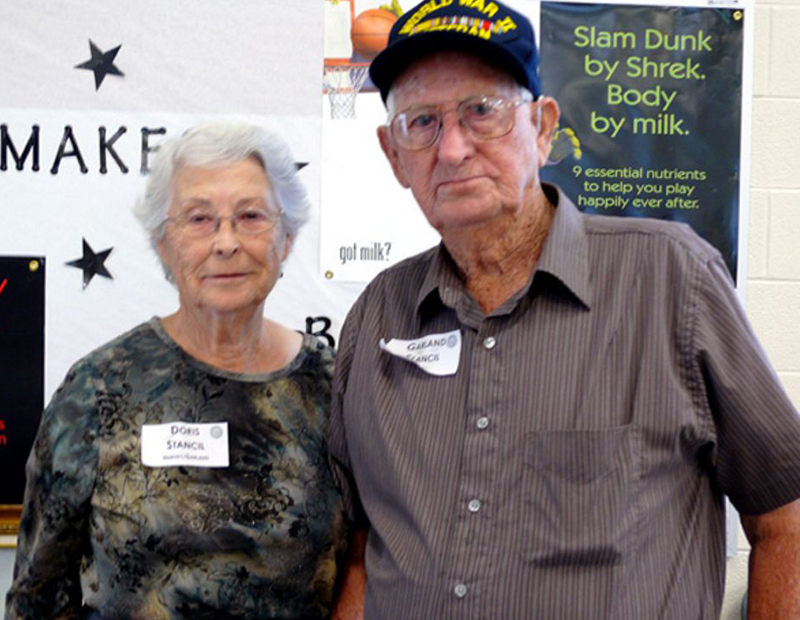 Doris and Garland Stancil of the Harvey Branch in 2008.
Garland died on Oct. 24, 2010.
Garland met many girls but Doris Narron was special. They were dating when Garland was drafted into the Army on 12 Oct 1942. He was sent to Fort Bragg, NC, and then sent to Camp White in Oregon by train. Garland had time to contemplate his future and knew he wanted Doris in it. Later Doris, nearly 18 years old, rode the train to Oregon and they were married on May 16, 1943.
When Garland was sent overseas, Doris returned home to North Carolina.
Many men left jobs in the shipyards to join the service and a call went out to the women to take their places. Doris went to work in the shipyards as an electrician's helper, a skill she still uses today!
He was sent to Oran, Algeria, North Africa. He suffered a foot injury and had surgery to remove a piece of bone before meeting up with his division in Italy. He spent 14 months in Italy and marched from Naples to the Switzerland border. He witnessed the horrors of war.
Garland got out of the Army in December 1945. He returned to the U.S. by ship to Fort Patrick Henry and rode a troop train to Fort Bragg. He hired a car for $35 to take him to wife Doris' house in Johnston County, North Carolina.
Garland and Doris moved to Fayetteville in 1947. Garland worked for the VA Hospital as a surgical attendant.
In 1952, Garland and Doris moved back to Johnston County and lived on Highway 42. Garland farmed on halves for Dr. Earp for about 20 years. Garland looked after 1,000 hogs and 100 cows. The days were long and he did not get Sundays off.
Garland had a pony for Katie and G.W. He built a pony cart and enjoyed taking them for rides along the road. George had a goat and a cart.
Garland bought a pony 'Black Jack.' He was larger than a regular pony. Garland kept him for 38 years. Garland's Border Collie, 'Tipper', would go drive the pony up on command. Garland said that Tipper was the smartest dog he ever had. 'Tipper' died at 12 years old. He was buried in a place of honor.
Garland trained a number of horses over the years. G.W. and Katie shared his love for horses. Garland rode until he was about 75. He had some heart problems and the doctor advised against it. Garland regrets listening to his doctors.
Garland enjoyed seeing George's miniature donkeys, and he kept some of them on his farm.
Garland is known for his unique sayings. One of his famous quotes: "Their elevator doesn't go all the way to the top."
Garland was good natured, fun loving with a twinkle in his eye, just like his pa. His work ethic and character was well known and appreciated in the neighborhood. Garland never met a stranger and was a cherished friend you could count on for help. He never spent a lot of time talking about his beliefs but lived his life so you knew them.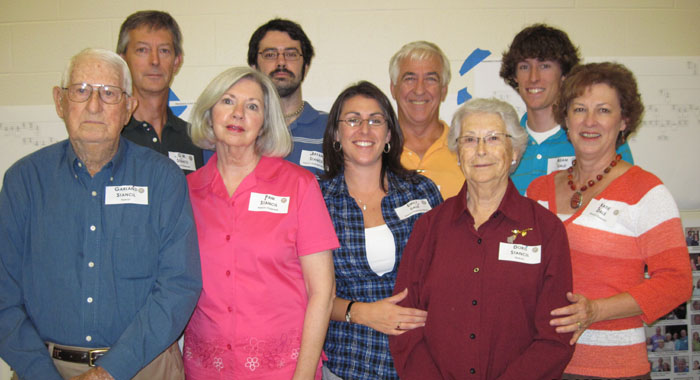 Garland Stancil stands with family at the 2009 family reunion: G.W., Pam, Bryan, Emily Dale, Don Dale, Doris Stancil, Adam Dale and Katie Dale.
Garland died on Oct. 24, 2010.
Garland leaves behind his beloved wife of 67 years, Doris, daughter Katie Yvonne Stancil Dale and husband Don, son George Wallace Stancil and wife Pam, grandchildren Bryan Douglas Stancil, Emily Katherine Dale, Adam Garland Dale, Laura Dale Martin and Robin Dale, nieces: Irene Pittman Wallace and husband Ed, Anne Pittman Viverette and husband James, nephews; Billy Royce Pittman and wife Jackie, Johnny Jean Pittman, widow of H. A. Pittman, Debbie Pittman, widow of Mac Pittman, and William 'Billy' Gerald Stancil, great-nieces: Lisa Buchanan Hovater, husband James, children Victoria, Sam, Annabelle and Ben, Holly Langston Nation, husband Lance, children Drew Cooke and Lorin Cooke, Gail Pittman and husband Marty, Sandra Pittman Christian, husband Robert, children Cassidy and Lucas, Angel Pittman, children Shelton and Devin, Kandy Pittman Buchanan, sons John Zack Axsom and Matthew Buchanan, Vicky Howard Bradley, husband Ernie, son Les Bass, III, wife Beth, Marsha Howard Farrell, husband Greg, daughter Abby, Sandy Guzzo Massello and daughter Dana, Brenda Hare Hooks, husband James, daughter Lisa Hooks Bennett, husband Terry, and daughter Abbie, Cynthia Grey Smith Carpenter and husband George, great-nephews: Larry Buchanan, children Megan and Britt, Steve Buchanan and wife Debbie, Billy Wallace, wife Joan, Bobby Wallace, wife Nancy, and daughter Katy, Jimmy Langston, wife Rhonda, children Micha and Trey, Timothy Pittman, children Jordan and Alexandria, Art Pittman, wife Sandy, children Paige and A. J., Chris Pittman, wife Jodie, daughter Ramsie, children of the late Dennis Hinnant, Emily, Sarah and Grace Hinnant, Donnie Ray Hill, John Guzzo, wife Mildred, children Tracy and Michelle, Chris Thome and wife Rikki, Robert Stancil, son James, William Justin Stancil, and son Justin, Luke Stancil and many cousins.
Gurnie Patricia Stancil Crabtree, Oct. 26, 2010
Oct. 27, 1913-Oct. 26, 2010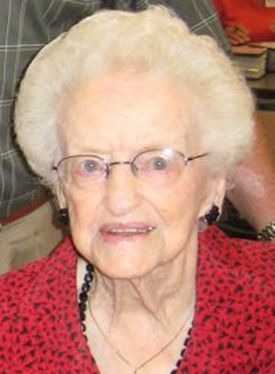 Gurnie Stancil Crabtree of the Henry Branch.
Gurnie died on Oct. 26, 2010.
Gurnie Patricia Stancil Crabtree, daughter of Oscar Stancil, granddaughter of Henry Stancil, mother of Charlie, Jane and Guy, died Tuesday, Oct. 26, 2010. This was one day before her 97th birthday.
Gurnie's visitation will be held from 6 to 8 p.m. Thursday, Oct. 28, 2010, at Clements Funeral Home, 1105 Broad Street, Durham, North Carolina. Gurnie's funeral will be at Bethany United Methodist Church, 2809 Guess Road, Durham, North Carolina, at 11 a.m. Friday, Oct. 29, 2010.
Gurnie leaves behind three children: 'Charlie' Charles Myron Crabtree, wife Cindi, Jane Crabtree O'Brien, and Guy Wayne Crabtree. Sister-in-law Jean M. Crabtree of Norfolk. Grandchildren: Catherine 'Windi' Melinda Crabtree Quinby, husband Kyle; Stephanie O'Brien and partner Jennifer Gatti; Ashley Elizabeth Crabtree and Andrew Edward Crabtree. Great-grandchildren: Kayla Lane Pounds and Christopher Charles Quinby. Sister: Ruby Stancil Creech and husband Grover. Brother: James 'Jim' Oscar Stancil, Jack Roland Stancil and wife Lynda. Sister-in-law: Dorothy 'Dot' Perry Couch Stancil. Nieces: Kathleen Muliwai Yvonne Stancil Akau, husband Joseph, Katherine 'Petey' Stancil Reynolds, Marcia Ann Creech Park and husband Gary, Lucia Michele Creech Washam and husband Russell, Jackie Marie Stancil. Nephews: Theodore 'Ted' Rudolph Kalikookala Stancil, Douglas 'Doug' Randolph Mahealani Stancil and wife Evanette Chang, James Hilton 'Butch' Stancil and wife Karen, Gary Rudolph Stancil and wife Chandra, Stephen Jerome Stancil and wife Rebecca, Phillip Haywood Creech and wife Rebekah, Byron Grover Creech and wife Tammy, James Eric Stancil, Joseph Guy Stancil. Great-nieces; Danielle Stancil, children Keoniana Flavin-Sylva and Ulana Flavin, Charmaine Kekahaualani Stancil Lime, husband Angel Michael, children Salisa Lehuanani Lime Conjura, husband David, children David Kawika Canjura Jr., Dorian Lokahipono Conjura, and Danielle Desiree Ki'ihlakea Canjura, Nani Renee Kekahaualani Malupu'vri Lime and Michael Angel Kelilahiopuni Lime, Tammy-Lynn Uilani Stancil, and son Zachary Kealilpiikalani Stancil, Kehaulani Kimberly Mei Ling Stancil and husband Victor Hung Lee, Diane Lori Nohola Stancil Freitas Nifong, husband Mark, children Lorilee Kehaulani Freitas Watt, husband Andrew James Watt, and son Owen Andrew Watt, and Christopher Jeremy Freitas, and daughter Madison Riley Freitas, Sherri Lee Clara Stancil Gabin, husband Stanley, children Darren Quinsaat, Desilee Kamakanikailialohaailani Quinsaat Santiago, husband Jeff, sons Isaac Gabin-Williams and Matthew Santiago, Jodi Pillani Yvonne Tita Akau Kim, husband Tracy, children Akilah Alaula Kathleen Kim and Alisha Kula Kula Virginia Kim, Joelle Pomaika'l Frances Akau Hussey, husband Alexancer, children Alexander Kealii Hussey, Alena Kawailani Frances Hussey, Alapaki Kapilioha Hussey and Alakea Kamakaokalani John Hussey, Kelly Catherine Stancil and daughter Lilly Elizabeth Stancil, Katrina Anne Stancil Finley, husband Ricky, children Alexis Finley and Marcus Finley; and Jennifer Ann Park. Great-nephews: Guy Shane Kakaa Stancil, wife Marion, children Malia Christine Hokumalulani Stancil Baza and son Kahn Jorien Po'okela o Keakau Baza and Guy Shane Kakaa Stancil Jr.; Mark Wayne Kalikookala Stancil, wife Cathy, children 'Kehau' Kealohikehau Shalen Jorelle Stancil, Kellen Kyle Kalikookala Stancil and Kean Cavell Kamana Stancil; Michael 'Mike' Dane Kenui Stancil, wife Deena, children John Blane Kenui Stancil and Cody Dane Kalikookala Stancil; Keith Dane Stancil, sons Mason Stancil Watanabe, Noah Stancil and Josiah Stancil; Chadwick Lane Stancil, wife Vickie Weiss, and son Sean Stancil; Braddick Payne Stancil, wife Sharon Koch, children Travis Stancil, Bradley Stancil, Brianna Stancil and Brendee Stancil Kaona, husband Chad, daughter Rai Stancil Kaona; Douglas 'Doug' Randolph Mahealani Stancil Jr., children Brandon Randolph Hanale Saffery-Stancil and son Tyson Lawai'a Stancil and Randol Iaukea Stancil, Joseph Porter Umi Akau III, wife Micelle, and daughter Joella Ponimoilani Ann Akau, Josiah Piehu Stanci Akau, children Josiah Piehu Stanci Akau, Jr. and Jayce Pookela Gaspar Akau, Matthew Brady Weaver, James Robert Stancil, Eric S. Stancil, wife Misti, children Austin Stancil and Taylor Stancil, Aaron J. Stancil, Chad L. Stancil, Nathan A. Stancil, Justin Howard Park, Christopher Graham Creech, Matthew Cameron Creech, William Russell Washam, Kevin Joseph Washam. First cousins: Billie Horace Godwin, Esther Marie Godwin Narron, Treva Stancil Devers, Mary Frances Pope Johnson, Raymond Eugene 'Gene' Pope, Marshall Barnes Pope, Henry 'Speck' Claiborne Pope, and many cousins.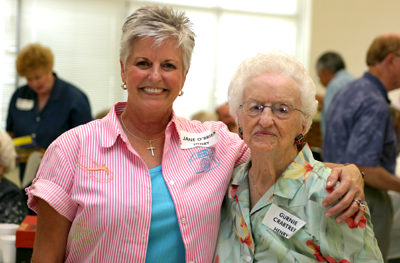 Jane Crabtree O'Brien and mother Gurnie
Stancil Crabtree of the Henry Branch.
Gurnie died on Oct. 26, 2010.
Gurnie was preceded in death by her husband Charles Myron 'Jack' Crabtree on June 9, 1975, grandsons Patrick Todd Crabtree on Aug. 20, 1973 and John Shayne Crabtree on May 31, 1990, siblings Gladis Stancil on Sept. 3, 1914, George Guy Stancil on Feb. 25, 1986, Ruth Stancil Janiuk on Nov. 24, 1987, Henry Rudolph Stancil on Dec. 4, 1993, sister-in-laws: Mary Elizabeth 'Betty' Burton Stancil on April 7, 2001, Hattie Kanakahookano Akuna Hetrick Stancil on Nov. 20, 2006. Frances Kanohola DeMello Stancil Peoples on Oct. 15, 2009; brother-in-law Stanley Janiuk on Sept. 5, 1999; and niece Pamela Ruth Janiuk Weaver on May 9, 2009.
Gurnie was born on Monday, Oct. 27, 1913, in Grandpa Henry's tenant house, near the present day Center Ridge Presbyterian Church. She was the daughter of Allie Edwards and James Oscar Stancil. Gurnie had an older brother George Guy and younger sister Ruth. Five year old Gurnie remembered standing beside her mother's bed with Ruth, her sister, when Dr. Hinnant, who was quite bowlegged, came to treat her mother. She knew her mother was very ill, and her life was about to change. Gurnie was just 6 years old when her mother died of T.B. on Feb. 8, 1920. Allie was buried on Feb. 9, 1920, in the Stancil Cemetery. At the graveyard Gurnie saw people crying and began crying too.
She has always remembered the kindness of Miss Lizzie Boyette who took a biscuit from her pocketbook, broke it in half and gave it to Gurnie and Ruth. We think Oscar wrote Allie's name in the concrete that marks her grave.
Gurnie and Ruth moved in with Grandpa Henry and Grandma Frances. On Mother's Day, May 9, 1920, at Center Ridge Presbyterian Church, Ruth and Gurnie were asked to sing, 'If I could Hear My Mother Pray Again.'
Gurnie still remembered that day so long ago. She began singing and then looked at the congregation. Gurnie saw Aunt Agnes and Aunt Bessie crying, and suddenly her own tears swelled up and she could not go on.
Oscar married school teacher, Mamie Hocutt, on December 26, 1920 and now the children had a loving home again. Gurnie loved Mama Mamie and flourished under her loving care. Mama Mamie returned to teaching at Sandy Spring School, and Gurnie was one of her first grade students.
Mama Mamie provided Gurnie with a sound Christian foundation and helped her memorize the 1st, 23rd, and 100th Psalms. Gurnie grew up attending Center Ridge Presbyterian Church in the Glendale Community of Beulah Township, Johnston County, NC. She was just 7 years old when she joined. Gurnie and Ruth's singing ability was recognized at church and at Glendale School. Gurnie developed her lovely soprano voice.
Like other farm children Gurnie had chores from an early age. Jobs included digging sweet potatoes from the potato hill, milking "Lil", and helping out in the kitchen. She learned to sew and crochet by carefully watching Mama Mamie. On another Mother's Day at Center Ridge Church, Gurnie and Ruth sang beautifully, 'M is for Mother' as Aunt 'Sissie' (Aunt Elizabeth) played the organ.
Gurnie also served as a flower girl for neighborhood funerals. She wore a pretty Sunday dress and carried wreaths of flower in and outof the church along with other girls. It was an honor to be asked.
Gurnie was a young teenager when her special nursing ability was recognized. When there was illness in the neighborhood or a new baby, Gurnie's expert care was sought. Over the years Gurnie welcomed more siblings, James 'Jim' Orville, Henry 'Doc' Rudolph and Ruby Irene. Life changed again for Gurnie in 1927 when Oscar and Mamie's marriage ended.
Gurnie and Ruth moved to Durham, NC, with Grandpa Henry, Grandma Frances, Aunt Agnes and Aunt Ila. Agnes and Ila worked in a hosiery mill. Uncle Walter, Aunt Dillie, Esse, Sadie and Tommy had already moved to Durham where painting opportunities were good. Gurnie and Ruth attended Edgemont Public School in Durham. Aunt Dillie had a stroke and died on November 12, 1927. She was buried in Johnston County, NC.
Walter returned to Durham. In 1929, Gurnie returned to Johnston County several months after grandpa Henry and grandma Frances had gone back home. She lived with Aunt Agnes and Uncle Raymond until cousin Leafy Stancil Edwards, daughter of Great Uncle Josiah Stancil, needed help with her first child, Willard Fernie 'Bill.' Leafy and husband Levy sent Gurnie to school in Kenly for several months.
| | |
| --- | --- |
| | |
| Gurnie Crabtree at 2001 Stancil Reunion. | Gurnie Crabtree at 2004 Stancil Reunion. |
Gurnie supported herself by working for families that needed nursing care and who would send her to school. She graduated from Kenly High School in 1933.
Gurnie inherited her share of her mother's estate when her grandpa, Monroe Edwards died. Gurnie used her portion to move to Raleigh where she attended and graduated from Hardbargers Business College. In 1935 Gurnie's father Oscar, married Mary House Barber. They had one son Jack Roland. Gurnie's dream was to be a nurse and she applied and was accepted into the new Duke School of Nursing, Class of 1936. Gurnie's favorite professor was Miss Bessie Baker, first Dean of the Nursing School. Gurnie moved into one of the dorms, and later she and three friends found an apartment.
While Gurnie was in nursing school, Uncle Walter's daughter, Esse, died on October 19, 1936, of kidney problems in Burlington, North Carolina, leaving son Jimmie 6 years old and a daughter Bettie Lou 5 years old. Gurnie attended the funeral near Selma. Uncle Walter kept the children for awhile. It became too difficult so in 1937, Uncle Walter took them to The Barium Springs Home for Children near Statesville, North Carolina. Gurnie, who lost her own mother at 6 years old, felt a connection to these children.
Over the years Gurnie visited Jimmie and Bettie Lou at the orphanage. She took them to visit Aunt Agnes and Uncle Raymond and to visit their mother's grave in the Renfrow Family Cemetery, about five miles from Selma, NC. Gurnie was scheduled to graduate in 1938, She met the love of her life, Charles Myron 'Jack' Crabtree, who was a recent graduate of the University of North Carolina at Chapel Hill. They were married Nov. 12, 1938, in the Baptist Church. Among those attending were her sister Ruth and cousin Sadie.
When Duke School of Nursing found out Gurnie was married, they refused to allow her to continue her nursing studies, because at that time a student could not be in school and married at the same time!
Gurnie worked in doctors' offices and had a career of doing private nursing at Watts Hospital, Durham Regional Hospital and Duke Hospital. Gurnie was given her mother's treadle Singer sewing machine, which she traded it in on an electric machine. She enjoyed sewing and made fashionable pinafores for Jane.
Jack had a produce hauling business and several 18-wheelers. He spent many nights away from home during the year but made sure he took three weeks off each summer to vacation with the family. Some years they went to the beach. In 1955, Gurnie, Jack, Charlie, Jane and Guy all became members of the Bethany United Methodist Church.
Gurnie joined the choir and sang many solos over the years. She sang her last solo when she was 90 years old. She also taught adult and children's Sunday school classes. Gurnie's last solo was on Palm Sunday. She sang "He Washed My Eyes with Tears."Gurnie longed to have a piano and in time they purchased one, and she taught herself to play. The old hymns were her favorites. Gurnie's all time favorite hymn was, "What a Friend WeHave in Jesus." Gurnie crocheted many afghans and gave most of them away.
Jack developed heart problems. He gave up his hauling business and started raising cattle. Jack suffered a fatal heart attack on June 9, 1975. Gurnie was just 61 years old. Gurnie concentrated on her nursing career, family and made several trips to Hawaii to visit brothers Guy and Jack.
In the 1980s Gurnie worked at the Durham County Tax Office during tax season. Her friendly personality and welcoming smile made her a favorite of every attorney in Durham.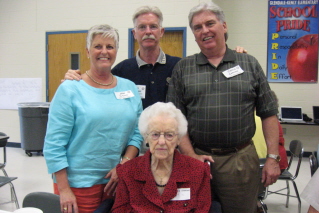 Gurnie with children Jane, Guy and Charlie.
Gurnie died on Oct. 26, 2010.
Gurnie was thrilled in 2006 when sister-in law Frances DeMello Stancil Peoples, niece Kathleen Stancil Akau, great nephews Mark Stancil and Josiah Akau came to the Stancil Reunion.
Gurnie never lost her zeal for life or interest in trying new solutions to her arthritis pain.
In 2008 Gurnie, using her walker, accompanied by her caregiver, walked into the ABC Liquor Store near her home. She stated, "I am 95 years old and don't know if I have ever been in a liquor store but I need to buy a fifth of gin!!!!" Gurnie was told that if she ate 9 raisins, soaked in gin each day, it would help her arthritis!
Gurnie always remembered her Stancil Roots. She loved and cherished her family and friends and we loved her. Gurnie shared her strong faith in God. Grandpa Henry was a Ruling Elder and her pa Oscar was an Elder.
Gurnie treated all of us special. She recognized the uniqueness of our large and varied family. Gurnie was proud of our accomplishments and recognized our challenges. Gurnie spoke her mind and we listened. She felt blessed that she still had her 'faculties,' as she called them.
Gurnie shared so many wonderful memories. Gurnie was a link from our past to our future. She knew great-grandpa John 'Tom' Thomas Stancil and held Scarlet Olivia Huggins, at the 2010 Reunion. Scarlet is the daughter of Sandra and Dale Huggins, granddaughter of Alice and Ronnie Huggins, great-granddaughter of Thomas 'Junior' Emmette Stancil Jr., who was also a great-grandson of John 'Tom' Thomas Stancil.
In thinking back over her life, Gurnie said she thought this song expresses what she firmly believes, "We'll understand better by and by."
We'll Understand It Better By and By
Text: Charles Albert Tindley
Music: Charles Albert Tindley; arr. by F.A. Clark
We are tossed and driven
on the restless sea of time;
somber skies and howling tempests
oft succeed a bright sunshine;
in that land of perfect day,
when the mists are rolled away,
we will understand it better by and by.
Refrain:
By and by, when the morning comes,
when the saints of God are gathered home,
we'll tell the story how we've overcome,
for we'll understand it better by and by.
2. We are often destitute
of the things that life demands,
want of food and want of shelter,
thirsty hills and barren lands;
we are trusting in the Lord,
and according to God's word,
we will understand it better by and by.
(Refrain)
3. Trials dark on every hand,
and we cannot understand
all the ways of God would lead us
to that blessed promised land;
but he guides us with his eye,
and we'll follow till we die,
for we'll understand it better by and by.
(Refrain)
4. Temptations, hidden snares
often take us unawares,
and our hearts are made to bleed
for a thoughtless word or deed;
and we wonder why the test
when we try to do our best,
but we'll understand it better by and by.
(Refrain)
Nona Bell Creech Godwin Matthews, Oct. 30, 2010
Dec. 27, 1923-Oct. 30, 2010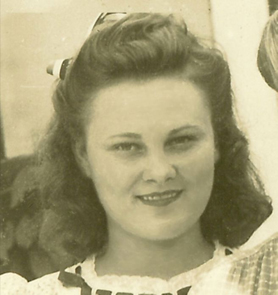 Nona Creech Godwin Pope Matthews of the Henry Branch in 1942.
Nona died on Oct. 30, 2010.
Nona Bell Creech Godwin Matthews, Henry Branch, mother of Jimmy, Linda and Sandy, widow of James Cleon Godwin, daughter-in-law of James Marvin and Bessie Lee Stancil Godwin, died Saturday, Oct. 30, 2010.
Nona suffered a stroke earlier in the year and was residing at Carillon Assisted Living, 1911 Orange Grove Road in Hillsborough, NC, close to daughters Linda and Sandy. A week before her death she enjoyed dinner and attended a quilt show.
She fell and they were concerned about her heart. Nona was sent to Chapel Hill Medical Center. A stent was successfully inserted and there was a feeling of optimism, but Nona died early on Saturday morning. Nona's funeral will be at 11 a.m. on Tuesday, Nov. 2, 2010, at Joyners Funeral Home, 4100 Raleigh Road Pkwy West in Wilson, NC. A visitation will immediately follow the service.
Only the immediate family will attend her interment.
Nona was born on Dec. 27, 1923, near Selma, North Carolina, to John Luther and Elizabeth Sullivan Creech. She was the fifth of 12 children, nine of them were brothers. Nona liked housework and cooking and with so many brothers, she didn't have to do farm work.
Nona is survived by son James "Jim" Cleon Godwin Jr. and wife Annette. Daughters: Linda Joyce Godwin and Sandra Kaye Godwin Humble, husband Randal. Grandchildren: Julia Elizabeth Godwin Vaughan, and husband Brian, James Alexander Godwin, Paul Aaron Taylor. Great-grandchildren: Rachel Vaughan and Michael Vaughan. Brothers: John Raymond Creech, wife Neida; L.T. Creech, wife Dean; Billy Ray Creech, wife Linda; Donald Creech, wife Janis; and Harrell Belvin Creech and wife Carolyn. Sisters-in-law: Dolly Jacqueline Vella Godwin, widow of Elmer Leon Godwin; Esther Marie Godwin Narron; and Shirley Fields Creech, widow of George Wilbert Creech. Brother-in-law: Billie Horace Godwin and wife Rose.
Nieces: Nancy Jean Cayton Baldree and husband Lee; Melba Jane Cayton and husband Roger; Peggy Joyce Cayton Carnahan and husband Wes; and Cynthia Marie Narron Philemon and husband Buddy. Nephews: Michael Allen Godwin and wife Nila; 'Butch' Billy Lancaster Godwin and wife Cheryl; Charles Steven Godwin, Marvin 'Tony' Anthony Godwin and Delbridge Eric Narron. Great-nieces: Alyson Jeanette Baldree, Wini Hope Baldree Boswell, husband Spencer, and children Emma Kathryn, William Lee and Olivia Barnes, Laura Lee Baldree Garrett, husband Russell, and children Anna Pierce and Jonathan Bradley, Emily Jane Baldree Collins, husband John and daughter Kenan Jace; Emily Ryan Godwin; Ashley Rhea Godwin Spencer and husband John. Great-nephews David Allen Bynum, wife Teresa and children Adam Taylore, Avis Virginia and Desiree Lark; Adam Cayton Bynum, wife Jamie and son Jacob Roger; and Avery Wilson Philemon. First Cousins: Ethel Hales Stancil, widow of Ralph Stancil, and Chloe Creech Sullivan, wife of J.C.
Nona was preceded in death by her husbands James Cleon Godwin Sr., Grover Elmer Pope and Royce Ray Matthews; sisters: Viola Creech Harvell and Ila Mae Creech Johnson; brothers: James Creech, Joseph Creech, Edward Creech and George Wilbert Creech; nephews: John Luther Creech; Sisters-in-law: Emma Lee Godwin Cayton and Jessie Mae Lancaster Godwin. Brothers-in-law: Elmer Leon Godwin and Earney Whitehurst Cayton.
By the time Nona started school she had 2 older sisters, 2 older brothers and 3 younger brothers. New babies were expected. Nona shared this story. On the day she was told there was a new baby, she walked to the bedroom door and asked her mother, "Boy or girl?" Her mother replied, "Boy." Nona whirled around, stomped out without so much as a glance in the baby's direction! She was ready for a sister.
Once Nona and cousin Chloe were racing down the path towards Nona's house, ahead was a persimmon tree full of partly ripe persimmons. Nona yelled, "Those are so good," as she ran by. Suddenly Chloe stopped, grabbed one and took a bite and it turned her mouth inside out as she spit it out! Soon Nona and Chloe were both laughing about the persimmons. Nona was the first one in her family to graduate from high school in Selma. This was a proud moment for her parents.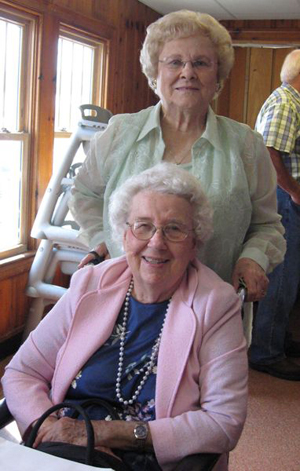 Nona Creech Matthews and Ethel Hales Stancil in 2008.
Nona died on Oct. 30, 2010.
Nona was a first cousin of Ethel Hales Stancil, who married Ralph Stancil (George Branch). Nona rode the train from North Carolina and to Florida and stayed with Ethel when daughter Georgeanne was born in 1942. Ralph was traveling and working away from home. Nona drove Ethel to the hospital and brought them both back home. She stayed for several months. Ralph was so impressed with Nona that he wrote about her to his brother Harold Lloyd Stancil in the Navy. Nona met James Cleon Godwin when he was home on leave from Army Air Corp. The Creech family were neighbors. Nona and her sisters Viola and Ila Mae met Cleon. Nona had a date, so Cleon took Ila Mae out. The next time Cleon came, Nona was on her way to a party. Cleon showed up at the party. The next night when Cleon came, he asked for Nona. After this, neither went out with others. Cleon and Nona decided to get married.
Nona rode the bus from Selma to Wilson to buy an appropriate dress at the Mother and Daughter Store. She selected a light blue dress. On Tuesday, Aug. 10, 1943, Cleon and Nona rode with Nona's cousin Dorothy Sullivan and her boyfriend to Bennettsville, South Carolina. This was a 138 mile trip.
Both couples got married. Nona and Cleon returned to Camp Davis, NC, on the bus since Cleon did not have a car. The other couple went to the mountains for a honeymoon. When Cleon was transferred to Michigan, Nona, who was pregnant, went to stay with her in-laws, Bessie and Marvin Godwin.
Cleon's parents, Marvin and Bessie Stancil Godwin, had moved to Black Creek, close to Wilson. Elmer, recently home from the Army, also lived there with his French wife Dolly. Nona and Cleon's son, James 'Jimmy' Cleon Godwin Jr., was delivered by Dr. Bell on Nov. 5, 1944.
Dolly recalls how kind Nona was to her as she struggled to learn English. A French-English dictionary was kept nearby for all of them to use.
In early December of 1944, Nona and Jimmy traveled by train to join Cleon in Michigan. Nona had a Pullman car.
Cleon, Nona and Jimmy stayed with friends until they could get their own apartment. Cleon's Air Corp job was towing targets for airplanes state side. Cleon was discharged as a staff sergeant in October of 1945. Cleon returned to Wilson County and rented a farm for a year. Then Cleon gave up farming and moved the family into the G.I. Barracks in Wilson.
Many married couples, including Cleon's brother Elmer and wife Dolly, lived there for $25 per month.
Cleon went to work for P.L. Woodard and Company, a large hardware store.
Nona's daughter Linda was born March 8, 1947, and Dolly's son Michael was born Aug. 19, 1947. Sandra Kay was born Aug. 13, 1951.
Nona worked part time in a Wilson jewelry store when the children were all in school. The family moved to a house at 503 West Kenan Street in Wilson. Cleon died of a heart attack on July 6, 1960, while at work. This was a shock to the entire family. He was only 42. His brother Billy was the informant for his death certificate.
Cleon was buried in Maplewood Cemetery in Wilson, NC. Nona now was the bread winner. She took business classes at Atlantic Christian College in Wilson during the day when her children were in school.
Two years later, she went to work for an insurance company. Nona did not enjoy this work and began working for the State of North Carolina selling automobile tags. Finally Nona decided to return to insurance. Nona took many classes and attended many insurance schools over the years to improve her insurance knowledge. She became a very successful licensed insurance agent. The agency Smith and Smith sold all types of insurance: Auto, Health, Home, and Life.
At the time of her retirement, in 1996 at age 73, she was the office manager and head secretary. Nona married Grover Elmer Pope on April 20, 1975. Elmer died on Aug. 10, 1998.
Nona married Royce Ray Matthews on Aug. 22, 2001. He died Aug. 8, 2007.
Nona and Dolly attended the same church, First Free Will Baptist Church of Wilson. They were best friends and more like sisters.
After Nona's third husband Royce died, Nona and Dolly frequently had Sunday Dinner together after church and spoke on the phone several times a day.
Nona had a kind and loving disposition. She was thoughtful, soft spoken and reached out to help others.
Nona's life reflected 1 Corinthians 13:4 "Love suffers long and is kind; love does not envy; love does not parade itself, is not puffed up; 5 does not behave rudely, does not seek its own, is not provoked, thinks no evil; 6 does not rejoice in iniquity, but rejoices in the truth; 7 bears all things, believes all things, hopes all things, endures all things."
November 2010
Mary Alice Rivenbark Stancil Ayers, Nov. 12, 2010
Feb. 26, 1930-Nov. 12, 2010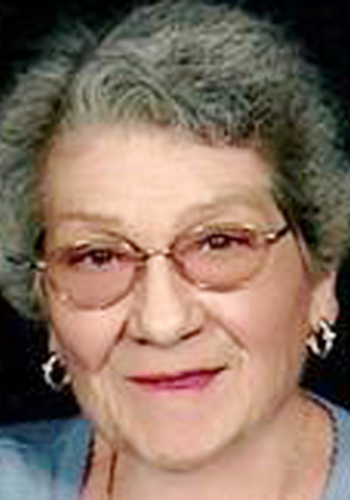 Mary Alice Rivenbark Stancil Ayers.
Mary Alice died on Nov. 12, 2010.
Mary Alice Rivenbark Stancil Ayers, George Branch, mother of "Tommy" Thomas Emmette Stancil III and Alice Marie Stancil Huggins, died peacefully at home surrounded by family at 6:40 am, Friday, Nov. 12, 2010.
Her funeral was on Sunday, Nov. 14, 2010, at Farmer Funeral Service-Ayden. She was buried at the Riverview Memorial Park near Wallace, NC, on Monday, Nov. 14, 2010.
The family asks that donations be made to the Ayden Christian Church Building Fund, P.O. Box 488, Ayden, NC 28513 or Winterville Fire and Rescue, 2571 Railroad Street, Winterville, NC 28590
Mary Alice is survived by her son "Tommy" Thomas Emmette Stancil III and wife Marty, daughter Alice Marie Stancil Huggins and husband Ronnie; sister Marilyn Rivenbark Medina; brother James Edward Rivenbark; granddaughters, Sarah Elizabeth Stancil Gunst and husband Ross, Meghan Leigh Stancil Chisholm and husband Dan, Marenda Alice Huggins Ausbon and husband Todd; grandson, Ronnie Dale Huggins Jr. and wife Sandra; great-granddaughter, Scarlet Olivia Huggins.
She was preceded in death by her parents and husbands Thomas E. Stancil Jr. and Harry Calvin Ayers.
Mary Alice was the daughter of Edgar R. and Elizabeth "Lizzie" Gurganus Rivenbark. She was born Feb. 26, 1930. She grew up on a tobacco farm in the Penderlea Community of Pender County. Her mother was a school cafeteria manager. Mary Alice graduated from high school in Pender County, North Carolina.
Mary Alice was naturally nurturing and becoming a Registered Nurse was a perfect vocation for her. She graduated from the James Walker Memorial Hospital, Wilmington, North Carolina, in 1948. She and friends from Wilmington spent a weekend at the popular, White Lake, North Carolina resort. There she met "Junior," Thomas Emmette Stancil Jr., an eligible bachelor. Junior's summer business at the lake was giving airplane rides over the area and boat rides around the lake.
Junior lived with his parents, Thomas Emmette and Dessie Stancil, in a large house with a screened porch across the entire front facing the lake. They rented rooms, cabins and bunks to tourists.
Mary Alice was attracted to Junior's friendliness, outgoing personality, intellect and good looks. She also found him to be a fearless and competent pilot. Mary Alice began dating Junior and continued nursing in Wilmington. The relationship became quite serious and they decided to get married.
They were married on Nov. 23, 1952, at the Wallace Presbyterian Church parsonage in Wallace, NC, Duplin County. Junior's parents, Emmette and Dessie, Grandmother Eva Mercer Stancil, sisters Rose and Martha attended. Mrs. Fred Savage, the neighbor who paid for Mary Alice's nursing school, also attended.
Mary Alice earned her pilots license after they were married in 1952. Junior and Mary Alice purchased two planes, a cub sprayer and a Tri Pacer.
Mary Alice and Junior visited Uncle Ralph, Aunt Ethel Stancil and family in Florida several months after they were married. Uncle Ralph always mentioned how much the visits meant and that Junior had chosen a "good one" as Mary Alice help him plant a field of watermelons.
Once, a very pregnant Mary Alice had to make a near dark landing of a Piper Cub sprayer in a schoolyard because the school had been built where a landing strip use to be. She circled three times before landing in the ball field. She pulled the plane's tail under a shelter w/ help by locals. Junior landed there the next morning and they both flew home to White Lake.
Mary Alice piloted one of the planes when she was pregnant with both Tommy III and Alice. Tommy III, born Feb. 22, 1954, rode in an airplane piloted by his father at 2 weeks of age. Junior took Alice, who was born Jan. 3, 1957, for an airplane ride when she was just 10 hours old.
She attended Stancil Reunions and family gatherings until she and Junior divorced in 1966. Alice lived with her mom; Tommy lived with his dad and visited often. Mary Alice and Junior kept their focus on the children and remained on friendly terms.
When daughter, Alice's, French Club planned a trip to France, her mother made sure Alice could join them even though money was tight. Mary Alice never hesitated to work in tobacco or take in boarders to earn extra money. Alice treasured this experience and the sacrifices her mother made.
Mary Alice celebrated milestones with Tommy and Alice as they graduated, married, became parents and in-laws.
Mary Alice was thrilled when her first grandchild, Ronnie Dale Huggins, Jr. was born. They had an especially close relationship. She kept him often and took him with her to Florida to visit Tommy, Marty and granddaughter Sarah Elizabeth. Mary Alice welcomed two more granddaughters; Marenda Alice Huggins and Meghan Leigh Stancil.
Mary Alice continued her nursing career. She was Director of Nursing and in Management for healthcare facilities in Beaufort and Pitt counties, North Carolina. Mary Alice retired from Pitt County Memorial Hospital in 1995.
Mary Alice was very proud when several family members became involved in the medical field. Alice works as the department administrator for Emergency Medicine at the medical school at East Carolina University, Meghan is a RN at Pitt Hospital in labor & delivery, Elizabeth is an Optometrist and Marenda is a Radiologic Technologist.
Tommy and Dale chose non-health care careers. Tommy has worked in the industrial metal fabrication industry in both Florida and North Carolina. He is currently in sales with Carver Machine Works in Washington, NC. Dale is an IT Security Consultant.
In 1992 Mary Alice moved next door to Alice and Ronnie. She became an active member of the Ayden Christian Church, the church of Alice, Tommy and families.
When Mary Alice's mother, Lizzie, needed help, Mary Alice invited her to live with her, which she did for 15 years. They shared a love of gardening and fishing. Each year they planted a huge garden and canned hundreds of jars vegetables, including tomatoes, peas, beans, squash and other delicious vegetables. They shared their love of canning with Alice, who now carries on the tradition.
Mary Alice likes dogs. She had a 14 year old red and white Welsh Corgi named "Coye." Mary Alice purchased him as a puppy. He was devoted to Mary Alice and her mother. "Coye" entertained them with his ability to dance about and they would laugh at his silly antics.
Jack, an Australian Shepherd, accompanied them anytime they were outside. Black bears live in the woods behind Mary Alice's house and with Jack on watch; she never worried about a chance encounter. Mary Alice often said that if she could find a man that would love her as much as Jack did, she would be all right!
In 1996 and 2002 Mary Alice joined the annual gathering of the George Ira Family at Parker's, in Wilson, North Carolina along with Alice, Tommy, and grandchildren.
Mary Alice was diagnosed with lung cancer in June 2006. She took charge of her treatments and drove herself, accompanied by her mother, to all but two appointments. When her mom needed total care, Mary Alice personally looked after her, seldom asking for help, until her death in June of 2008.
In 2010 Mary Alice gathered with her close knit family to celebrate her 80th birthday and Tommy's 56th birthday at O'Charley's in Greensville, NC.
Marenda and Todd's wedding was scheduled for Nov. 13, 2010. Mary Alice's condition worsened in July and doctor's were afraid she would not make it to November. Marenda and Todd wanted her and Ronnie's mother at their wedding. They had a small intimate wedding ceremony for family on July 25, 2010. God led them to do this and it was a blessing.
A special highlight of 2010 was the birth of her first great-granddaughter, Scarlet Olivia. Mary Alice had decided she was going to be called "GG." Sunday, Nov. 7, 2010, "GG" spent the afternoon enjoying time with Scarlet.
Alice wrote of her mother, "Mom was a great cook and enjoyed sharing whatever she had with family and friends. She was a wonderful daughter, mother, grandmother and great grandmother. We will all miss her dearly."
Mary Alice's welcoming smile, friendliness, helpfulness and love of people endeared her to the extended family. She will be remembered for her joy, laughter, unconditional love, optimism and faith in God.
These thoughts of Georgeanne Stancil Schore, shared with Tommy and Alice, reflect the feelings of many about Mary Alice.
"She was very kind and caring and we thought she was so pretty! We were sad when we heard that she and your dad divorced, because we knew he would never find another woman that would be so sweet and kind and who loved the entire Stancil family clan! Even though we were not in touch with her during the recent years, we still have warm memories of her."
December 2010
Kenneth Wesley Collins, Dec. 29, 2010
Sept. 6, 1924-Dec. 29, 2010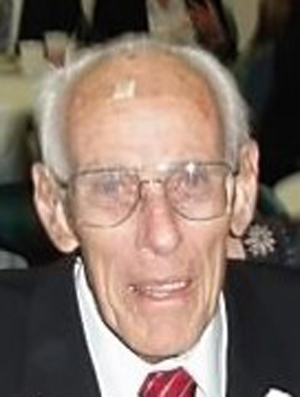 Ken died on Dec. 29, 2010.
Kenneth 'Ken' Wesley Collins, Josiah Branch, widower of Elizabeth 'Betty' Jean Stancil Collins, died on Dec. 29, 2010, at age 86.
Ken was born on Sept. 6, 1924, to Clarence Samuel Collins and Gladys Marie Fisher in El Dorado County, California. He had two younger sisters, Lois Marie and Loretta Jane.
Ken was the father of Craig Samuel Collins, Debby Christine Collins Stevenot and Brett Wesley Collins. Ken had several years of declining heath. Ken resided at The Commons on Thornton in Stockton, Calif.
His life will be celebrated with a final Jamboree at 1 p.m. on Jan. 23, 2011, at the Placerville Shakespeare Club, Placerville, Calif.. Many family members and friends will arrive in jeeps and share stories and memories of Ken. He will be buried in the Pioneer Cemetery, Georgetown, California.
Ken leaves behind daughter Debby Christine Collins Stevenot of Avila Beach, California; son Craig Samuel Collins and wife Susan of Washoe Valley, Nevada; son Brett Wesley Collins and wife Nancy of Linden, California; grandsons: Alexander Collins, wife Ashley of Fresno, California; Kevin Samuel Collins of Linden, California; sisters: Lois Marie Collins Mark of Carmichael, California; Loretta Jane Collins Dezzani of Placerville, California; sister-in-law Eleanor 'Ellie' Joyce Stancil Mahoney of Carmichael, California; brother-in-law Joseph 'Joe' Elijah Stancil and wife Marsha of Diamond Springs, California.
He also leaves behind nieces: Gay Lynne Stancil, Elisa Stancil, husband Chuck Levine, Kelly Ann Stancil Russell, husband Gene, Kerri Susan Mahoney Finley, husband Noel. Nephews: Jeffrey 'Jeff' Theodore Stancil, wife Donna, Charles 'Chuck' Edward Stancil, wife Janet, Joseph 'Joe Jr.' Elijah Stancil Jr., wife Doralee, Edward Sean Stancil, wife Helen, Buster G. Stancil, Kelly James Mahoney, wife Doreen. Great-nieces: Michelle L. Leonhardt Fallon, husband Michael, sons Jack and Joshua, Kiersten Deann Stancil Jackson, husband Rodney, daughters Alexas and MacKenzie, Courtney Elizabeth Stancil, husband Steven, daughter Hailey Brianne; Amanda Stillwell, Katelyn Stillwell, Randi Marie Russell, Vanessa Nicole Finley, Shannon Christine Mahoney. Great-nephew: Michael Charles Leonhardt, wife Lidia, son Carson; Jeffrey David Leonhardt, wife Krystin, daughter Elizabeth Ann 'Libby'; Bret Charles Stancil, wife Kylie, children Madison and Jacob; James Christopher Stancil, wife Cathy, daughters Maeva and Margaux; Skyler Daniel Stancil, Daniel Joseph Stancil, Logan Scott Finley, Ryan Patrick Mahoney. Great-great nephew: Jonathan Harry Stancil plus many cousins.
Ken was preceded in death by his sister-in-law Beverly Eggerling Stancil on July 2, 2009, great nephew Eric Martin Stancil, son of Jeffrey Theodore Stancil, on May 17, 2007, his beloved wife Elizabeth Jean 'Betty' Stancil Collins on August 10, 2007, his brother-in-law Harry Lester Stancil, Jr. on October 14, 1996, his father Clarence on February 29, 1980, and his mother Gladys on July 2, 1966.
Ken's grandparents, Samuel Wesley Collins and Daisy Teresa Merz, lived with them in the Georgetown community of El Dorado County. Grandpa Samuel was a gold miner and owner of the Marigold and Frog Pond mines. His father Clarence was an automobile mechanic in his youth, served in the Army Air Service, was a mail pilot between Omaha and Cleveland before becoming a well-known businessman who operated the Forget Me Not Garage in Georgetown, a Studebaker/Packard dealership along with an Auto Parts and Appliance store in Placerville. Clarence was one of the investors in the new Mother Lode Bank in 1953 and the pilot who spearheaded the establishment of both the Placerville and South Lake Tahoe airports.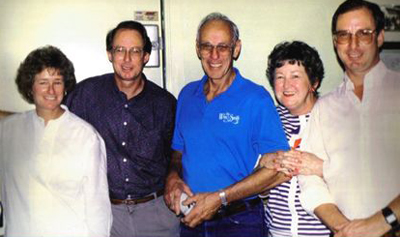 Ken's family
Collins family: Debby, Craig, Ken, Betty and Brett.
Ken grew up attending a two-room schoolhouse for grades 1 through 8. After school he worked on his maternal grandpa's ranch, William Fisher. He attended El Dorado high school, lettered in baseball and played football. During the fall on the way to school, Ken transported a truck load of boxes filled with pears stacked five boxes high to Placerville. A real challenge since the radiator required refilling before the trip was completed.
Ken joined the Navy in 1943 during WWII. He was sent to Camp Faragut, Idaho. Ken attended aircraft engineering school in Sacramento, later served as firearms instructor before being sent to work in a mobile hospital unit. This led to working in air traffic control and then air-sea rescue. He was stationed on Woendi, an Island just off New Guinea in the South Pacific.
Ken received an Honorable Discharged from the Navy in 1945. His father purchased land in Placerville, CA, for the Ken Collins Motors. Ken opened a new Buick Dealership at 232 Main Street on May 16, 1946. Hours of operation were 6 a.m. until midnight. He also did automobile repairs, towing, provided automobile storage, sold washing machines, Frigidaire ranges and refrigerators, and Zenith radios. In the early days Ken accepted sheep, cows, bulls, and gold coins for payment.
Ken and Betty met when they attended a dance at Timberino Hall in the community of Camino where Betty lived.
Ken married Elizabeth 'Betty' Jean Stancil in the Federated Church on May 24, 1947. They honeymooned in Mexico City. Betty is the daughter of Eleanor Christine 'Laura' Eyler Sayer Stancil Bishop and Harry Lester Stancil. Harry died in 1935.
In 1951 Ken purchased a Jeep and Willys Franchise. He sold Dodge automobiles. He opened a service station and added a dealership in Tahoe that included Pontiac, GMC and Opels.
Ken joined the Placerville Masonic Lodge #26 in 1955. His father and grandfather were also Masons and his mother was a member of the Order of the Eastern Star.
Ken was an asset to his community. He was a volunteer fireman. Ken supported the annual El Dorado Junior County Fair by serving on the Fair Board of Supervisors, sponsoring the Mineral and Mining exhibit and buying livestock at the annual sale. Ken provided transportation to the polls on Election Day. He supported the Children's Home society and the Marshall Hospital foundation. Ken was a member of the Georgetown Divide Rotary Club and served as director of the El Dorado Chamber of Commerce.
In 1953, Rotary Club members, including Ken, planned an annual jeep trip from Georgetown through the Sierra Nevada to the northern end of Lake Tahoe. It was called Jeepers Jamboree. This unique 3 or 4 or 5 day summer trip is the largest 4-wheel trip of this type in the world, covering 45 miles. Just the 8 mile trip to Rubicon Springs took from 6 to 12 hours.
By 1978 participants from 16 foreign counties came for the challenge. It grew from 55 jeeps the first year to a high of 600. Finally they had to limit participation. In 1992 Ken turned his role in the annual Jeepers Jamboree over to son Brett and it is still going strong. Today this 4 wheel drive trip is recognized as the Granddaddy of them all.
In 1954 Ken was instrumental in establishing El Dorado Jeep herders, a group of jeep owners who organized social events and jeep trips. He served as the first Head Jeepherder.
Ken sold Ken Collins Motors in 1977. Now he and Betty had time to pursue their passion for travel.
In November 1978 Ken and 13 friends made the trip of a lifetime. They traveled by jeep 20,000 miles from the tip of Argentina to Prudo Bay, Alaska. It took them 5 months and a movie crew was hired to document the trip.
Ken and Betty traveled the world. Memorable trips included South Africa, Japan, Europe, South America and Egypt. In Egypt they rode camels and visited the Sphinx and Pyramids.
Niece Elisa shared this, "Uncle Ken was always warm, genuine, and reliable in every way. Plus, he was so darned handsome! The last time we visited at my house he gave me a wallet that had an imprint of the race horse Seabiscuit. Ken was a Buick dealer, and the owner of Seabisuit was too, and the owner presented some of the other dealers with these wallets back in the late 40's. Ken thought I would like it because we had horses...I love it! Debby gave me lots of shells from the trips where Ken and Betty collected shells, Debby said one time they shipped home shells and live lobsters in their checked luggage and the lobsters escaped and were crawling all over the baggage area!"
Son Craig shared this about his dad, "My entire life with my father was a 'special memory', and will be for the rest of my life. Probably the most cherished were times spent together mutually enjoying the outdoors hunting, fishing, camping etc., simple respites from the more demanding rigors of daily life. Nature was our 'church', and we attended as regularly as we could!"
Daughter Debby has wonderful memories of her parents. Christmas of 1962 was special when they surprised her with a beautiful Palomino horse, 'Sunshine'. Father and daughter shared a special bond and a love of fishing. They particularly enjoyed catching native trout with just a bit of cheese on the hook.
Debby is grateful for the technical and life skills he taught her and the unwavering support of her goals.
He will be remembered by niece Elisa as being absolutely one of a kind and by son Craig as the one who taught him appreciation for nature. Daughter Debby believes his most enduring legacy is valuing family and friends.
Ken touched many lives and made them better. Ken will be remembered in Placerville for his unselfish love of and contributions in his community. When he saw a need he filled it.
---
If you have any death notices or photos to share, email us at rennhinton@stancilreunion.com.
---