January 2011
Jack Alan Benedict, Jan. 31, 2011
b. June 21, 1936 d. Jan. 31, 2011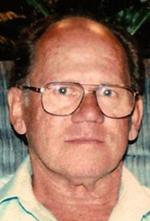 Jack, the husband of Martha Stancil, died Jan. 31, 2011
Jack Alan Benedict, George Branch, father of Gerri Benedict Butler, Derek and Dale Benedict, died at 74.
Jack Alan Benedict, George Branch, father of Gerri Renee Benedict Butler, Derek Alan Benedict and Morris Dale Benedict died at home, with devoted wife Ruth by his side, on Jan. 31, 2011. Jack had bravely battled lung cancer for seven months.
A visitation was held Thursday, Feb. 3, 2011 at McKoon Funeral Home, Newnan, Ga. Rev. Ken Norton officiated at Jack's funeral on Friday, Feb. 4, 2011, at McKoon Funeral Home. He was buried with a Marine Corp Honor Guard at Forest Lawn Cemetery in Newnan, Ga.
Jack is survived by wife Ruth, children Gerri, her husband Ronald "Ronnie" C. Butler, grandson Michael Wayne Butler, great-grandsons Logan Michael and Kodey Alston; Derek and granddaughter Cassie Lynn Mitchell; Dale and granddaughter Emily Rhiann Benedict; Delyn Benedict Kennedy, husband David, granddaughters Heather and Lindsay; Jay Benedict and wife Frankie; Jerry Sifuentes and grandchild Christian; Nannette Sifuentes Buck, plus many cousins.
Jack was the son of Samuel Clarence and Alice E. Stigleman Benedict and the grandson of Thomas Earle and Mary Cooper Benedict. Mary Cooper's father, Albert, was Canadian and his native language was Irish. Thomas' grandmother was also Canadian.
Jack grew up in the rural community of Marlette, Michigan where the winters were really harsh. From an early age he wanted to move where it was warmer.
Jack joined the Marines and was trained as a jet engine mechanic. He was stationed at Cherry Point, North Carolina. He met Martha Frances Stancil, daughter of Thomas Emmette Stancil and Dessie Frances Morris, when he vacationed at White Lake. Their relationship grew and they were married on Jan. 25, 1957, in the Glendale community of Johnston County, North Carolina. Son Dale now lives in the home and son Derek lives next door.
When Jack's enlistment was up, he and Martha moved into a trailer in Washington, North Carolina. He worked at the airport for his brother-in-law, Thomas Emmette "Junior" Stancil Jr. Before long Jack earned his pilot's license, became an instructor and flew charter flights.
Two of Jack's children were born in 'Little' Washington, Gerri and Derek. Dale was born in Elizabethtown, North Carolina, near the White Lake Resort, where his in-laws, Emmette and Dessie, had water front property and rented cottages, rooms, and beds. Martha and Jack separated and eventually divorced.
Jack's natural pilot ability led him to commercial pilot training in Winston-Salem, North Carolina. Piedmont Airlines hired him. In 1989, Piedmont merged with US Air. Jack flew many international flights and retired as Captain after 30 years of flying.
Son Dale followed in Jack's footsteps and became a professional pilot. He currently flies for American Airlines.
Jack was based in Atlanta and married again. He had two children, daughter Delyn and son Jay. Jack followed his dream, bought a farm near Newnan, Georgia, about 1969. He raised Beefalo cattle at first. Each beefalo was 3/8 bison. Daughter Gerri remembers his cows were artificially inseminated. The meat of the beefalo was lower in fat and cholesterol. On another visit Gerri, Derek and Dale got to go horseback riding while Delyn took horseback riding lessons.
Later Jack purchased Simmentals cattle, a breed first introduced in 1887 and reintroduced in the 1960s. Simmentals cattle are docile, excellent mothers and produce lean beef.
In 1980 Jack met his soul mate, Ruth, and married her. They shared a love of riding Harley Davidson motorcycles and made many road trips. Love of Harleys was passed down to daughter Gerri and her husband Ronnie who also enjoy road trips on their Harley.
Thanksgiving 2005 was special. Gerri and Ronnie hosted the entire family including Jack, Ruth, Derek, Cassie, Dale, Emily, Delyn, David, Heather, Lindsay, Jay and Frankie, Michael, Kodey and Logan. By the end of the weekend they had formed lasting bonds of family, love and friendship.
Jack kept busy after retiring by joining the Coweta County Volunteer Fire Department. He kept up with pilots friends and attended the annual Piedmont Silver Eagles Reunion.
In September 2010, Jack, Gerri, Ronnie, Michael, grandsons Kodey and Logan fished in Jack's pond. This memorable visit included some personal time for Jack and Gerri as they rode over the fields checking the cattle and reminiscing.
Jack and Ruth's church home was Providence Baptist Church, a short distance from Jack and Ruth's home. Jack and Rev. Ken Norton shared meaningful conversations within the last week.
Nephew Ike Sweesy, son of Rose Stancil Sweesy, Martha's older sister, was a career Air Force pilot and charter pilot, shared these thoughts. "Jack was an accomplished pilot, and so I admired him, and his skills and career." "As a skilled pilot in our family, he was a part of my own legacy."
Captain Stephanie B. Hamilton, a member of the Piedmont Silver Eagles, shared this about Jack, Capt. Jack was one of a kind and will be sorely missed. My husband, Jim has known him for over forty years and me 29." "Ruth Benedict, Capt. Jack's wife was and is the total solid support and ROCK to Capt. Jack Benedict." Jack's life is reflected in the Piedmont Silver Eagles motto, attributed to Stephen Grellet, a French Quaker. "I shall pass through this world but once. Any good, therefore, that I can show to any human being, let me do it now. Let me not defer nor neglect it, for I shall not pass this way again." Cousin Renn Stancil Hinton, George Branch.
"My father, Ralph Stancil, kept in touch with Jack and we visited him and Ruth in 1995. They shared a love of ranching and cattle. Jack proudly showed him his cattle and ranch and dad loved every minute spent with Jack. I was interested in family genealogy and Ruth took me to the library in Atlanta. They both were wonderful and I will always treasure this time with them. Ruth was totally devoted to Jack and they shared a special love."
February 2011
Willard "Bill" Harold Johnson, Feb. 1, 2011
Willard "Bill" Harold Johnson, husband of Vara Pearl Hales Johnson, died Feb. 1, 2011. He was the father of Michael. (Delphia Pearl)
Michael Shayne Poythress, Feb. 13, 2011
Nov. 7, 1980-Feb. 13, 2011
Michael Shayne Poythress, Samuel Branch, father of Alexis Re Ann Thompson; son of Flora Jean Stancil and Earl Glover; and Michael Wayne Poythress and wife Rebecca, died on Feb. 13, 2011.
Shayne's visitation was Feb. 16, 2011, at Thomas-Yelverton Funeral Home. His funeral service was on Feb. 17, 2011, at the Chapel of Thomas-Yelverton Funeral Home. Dr. Robert Winstead was officiating.
Michael Shayne was preceded in death by his maternal grandparents Josiah Fernandas "Fernie" Stancil and Doris Lee Scott Stancil and paternal grandmother Glenda Poythress.
Josiah Fernandas "Fernie" Stancil (June 19, 1917-Aug. 17, 1991) was the son of Samuel's first son Freeman Elbert Stancil (July 10, 1892-July 22, 1972), and brother of Freeman Durward Stancil (Oct. 11, 1914-April 25, 1998).
Online condolences can be made at www.thomasyelverton.com.
Vara Pearl Hales Johnson, Feb. 15, 2011
Sept. 20, 1930-Feb. 15, 2011
Vara Hales Johnson, 80, daughter of Delphia Pearl Hill Hales and wife of Willard "Bill" Harold Johnson, died Feb. 15, 2011, at the E. Carlton Powell Hospice Center in Lillington, N.C. She is survived by her daughter, Patricia Ann Johnson and sisters Janice Hales Batten and Betty Lois Pender.
Ethel Hales Stancil, Feb. 16, 2011
July 24, 1916-Feb. 16, 2011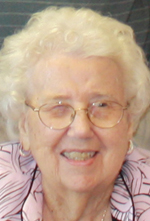 Ethel Octavia Hales Stancil
Ethel, who was the wife of George Ralph Stancil, died on Feb. 16, 2011
Ethel Octavia Hales Stancil, George Branch, widow of Ralph Stancil, mother of Georgeanne, Renn, Hale and Harold died Wednesday, Feb. 16, 2011. She was 94 ˝ years old. Her husband Ralph died on May 9, 2004, at 96.
Ethel's visitation was from 2 to 4 p.m. on Sunday, Feb. 20, 2011, at Hiers-Baxley Funeral Home, 910 East Silver Springs Blvd., Ocala, Fla.
Rev. Rick Hull, will officiate at Ethel's memorial service at 11 a.m. on Tuesday, Feb. 22, 2011, at First Christian Church, 1908 East Fort King Street, Ocala, Fla. A reception will follow in Memorial Hall.
Survived by Georgeanne Schore, husband Glenn; Renn Hinton, husband Bobby of Palatka, Fla.; Hale Ralph Stancil, wife Becky; Wm. Harold Stancil. Grandchildren Ted Schore, wife Jean, daughters Sarah, Eva, Grace; Alex Schore, partner Don Sandola of Plantation, Fla.; Darcee Hinton Sams, husband Jimmy of Bluffton, S.C.; Kip Hinton, wife Amalia of Inglewood, Calif.; Ty Hinton of Palatka, Fla.; Ash Hinton of Pensacola, Fla.; Coree Hinton of Tampa, Fla.; Stephanie Stancil DellaVecchia, husband Matt, children Ashlyn, Audrey, Andrew of Wellington, Fla.; Karen Stancil Champ, husband Chad, children Mason, Ella, Lily; Suzanne Stancil Stevens, husband Chris, sons Miles, Grant, Rett, Nate; Kathryn Stancil Riechert, husband David of Savannah, Ga.; John Ralph Stancil. Nieces Reba Stancil House, Wyla Jean Eason LaVie, husband Al; Brenda Wiggins Eason Hill, widow of Lelon Woodrow Eason; JoAnn Eason Alexander, husband Doug, Mary Ann Hales Weisiger, husband Lewis; Mena Woodard Stancil Sullivan, widow of Don Gordon Stancil; Shirley Stancil Ginn, husband J.D. Nephews George Richard Dettenmayer, widower of Grace Golda Renfrow Dettenmayer;James Robert 'Bobby' Renfrow, Jr.; Donald 'Jimmy' Renfrow; J. G. Renfrow, wife Denise; William 'Bill' Henry Batts, wife Jacqueline; James 'Jim' Ralph Batts, wife Kathryn;Frank Edwin Eason; Gary Dean Cole, widower of Carol Eason Cole; Grover Cleveland Eason, Jr., wife Bonnie, Jesmon Arnold Hales, wife Betsy; George Ira Stancil,III, wife Carol; Charlie Brown, wife Martha;
First cousins Juanita Hales Wishart Klug of Wesley Chapel, Fla., Chloe Creech Sullivan, husband J.C. of Selma, N.C.; Noah Lee Blackman of Selma, N.C.; Ray Blackman of Sarasota, Fla.; Billy Ray Creech, wife Linda of Selma, N.C.; John Raymond Creech, wife Neida; L.T. Creech, wife Dean; Donald Creech, wife Janis; and Harrell Belvin Creech and wife Carolyn plus many other cousins.
Preceded in death by her husband of 68 years, George Ralph Stancil; brother, Percy Hales; sister, Ruby Hales Brown Blair; grandson, Jay Benjamin Hinton.
Ethel was born July 24, 1916, in Cuthbert, Randolph County, Ga. She was the youngest child of Octavia Creech and William Madison Hales.
William and brother, Ransom, moved their families from Johnston County, N.C., to Ga. They farmed and started a neighborhood Baptist Church.
In 1919 William and Ransom visited Marion County, Fla., and Silver Springs. They liked the area. Each purchased 200 acres, moved possessions by rail and families by car to Ocala. They attended the Cottage Hill Christian Church, when the minister left in 1923; they joined First Christian Church, Ocala.
Ethel excelled in school. She was blessed with good teachers who taught her to love knowledge.
When Ethel was seven-years-old, her father paid for her to take Elocution Lessons after school. Students studied formal speaking with emphasis on pronunciation, grammar, style, and tone. Ethel recited poems and memorized readings.
Ethel was the youngest and never knew the joy of having a younger sibling. She wanted a baby brother or sister. Ethel wrote a letter to Dr. Peek and asked him to bring her mama a baby. The mailman intercepted the letter returning it to her mother, Octavia.
When Ethel got a bit older, she begged her mother to let her spend a day with Ann Stephenson, a black midwife. Her mother agreed and mother rode with her wagon pulled by a mule. Ethel asked Ann to bring her mama a white baby if she had any extra ones.
Ethel's dad was first to grow tobacco in Marion County. They sold it in Georgia. He also started a dairy. Ethel milked 3 cows twice a day; she was just 9 years old.
Ethel's parents were truck farmers. They grew cantaloupes, tomatoes and okra. Picking it and packing in crates was a family activity. It was shipped by rail to Chattanooga, Tenn. One year the rains came and rotted tomatoes on the vines. Ethel did not like cutting okra because it took a long time and the numerous small spines on the pods irritated her skin. Companies paid more for okra.
William was a school teacher in N.C. When 11-year-old Ethel showed an interest in writing, he purchased Ethel an Underwood typewriter from Sears & Roebuck. She began studying the dictionary as a young girl and delighted in learning new words. Ethel sent off many stories and received rejections but she kept on writing.
12-years-old Ethel won second place in a contest sponsored by the Ocala Star Banner. They asked readers to critique a certain movie. Ethel won free movie tickets. Her 3rd grade teacher, Mrs. Cecil Bryant, won 3rd prize.
The family had many visitors from N.C. Her mother often said that anyone who had ever heard of them stopped by for free room and board! A group of visitors in July 1927 were Uncle Jesse Hales, nephew Robert Pittman, Uncle Abednigo Atkinson, Ralph Stancil and Raymond Hill.
In 1932, Ralph, 24, wrote Ethel a letter inquiring about jobs in Florida. Thus began their courtship by letters. Ralph moved to Dos Rios, Calif., and found work on a ranch.
When Ethel was in High School she worked at McCrory's Five & Ten Cents Store over Christmas break. The store didn't have a set closing time. They never closed until the last customer had finished shopping!
Ethel was a math whiz, earning A++ in algebra. In 1934, after Ethel graduated valedictorian from Ocala High School, Ethel and Ralph arranged to meet at the Stancil Family Reunion in Johnston County, N.C. Ralph rode the Greyhound Bus from California to the reunion. After this visit, they became engaged. Ralph returned to Calif. and Ethel returned to Florida where she started a stenographer business.
A year later, Ralph and Ethel married on Aug. 21, 1935, in First Christian Church, Ocala. After the ceremony, they rode the Greyhound Bus to the Stancil Reunion and then out to Calif. In 1996 Ethel wrote about their courtship in her book, Love For Keeps.
During 1 ˝ years on the ranch, both of their fathers died. This prompted a move to Ocala. Ethel applied for a job in 1937 with Cecil Bryant, who managed the Savings and Loan and gas plant. It paid $10 a week. His wife had taught Ethel in 3rd grade. When he mentioned Ethel's name as an applicant she remembered Ethel getting 2nd place in the critiquing movie contest and told her husband that Ethel was very smart and he should hire her, he did. Mr. Bryant's son, Farris, became the 34th governor of Fla.
Ethel and Ralph started Stancils Pineywoods Farm in 1938. Ralph began buying day-old dairy calves and farming. In 1941, Ralph's niece, Grace Golda Renfrow, daughter of his sister Effie, came to live with them. Grace helped feed the calves and catch the mule while she took classes in typing, shorthand and bookkeeping at a WPA (Works Progress Administration) at Camp Roosevelt in Ocala.
When WWII started, Ralph traveled, working in shipyards. Ethel was expecting. First cousin, Nona Belle Creech, from Selma, N.C., came to stay with her. Ethel also supervised the farming. Nona was there to drive her to the hospital when Georgeanne was born.
Ethel worked for Mr. Bryant until 1944 when her second child was born. She joined the neighborhood Cottage Hill Home Demonstration Club and was active until they disbanded in the 1970s.
Ethel sold articles to several magazines and wrote a weekly column, Cottage Hill News, for the Ocala Star Banner. She wrote a monthly column, The Kowbelles, for the Florida Cattlemen magazine. Later in 1984, she and daughter Georgeanne put together a Stancil Family Cookbook.
Life changed forever on Jan. 3, 1951. A drunk driver crashed into Ethel and Ralph's new Studebaker car in S.C. They were returning to Fla. from N.C. The impact pushed the engine back, crushing and breaking Ethel's legs. Ethel wrote about it in her 1999 book, Not A Leg To Stand On. She spent 9 months in Monroe Memorial Hospital, Ocala.
While in the hospital, Ethel crocheted dresses for kewpie dolls, knitted sweaters for her children, listened to the radio, read magazines and the newspaper daily. She was an inspiration to other patients.
Making a living farming was difficult. Ethel decided she needed to return to work. In 1953, she was hired by James S. Weaver. He took over Mr. Bryant's business. Ethel was on crutches, but over time she was able to walk without even using a cane. Mr. Weaver started a CPA firm and Ethel stayed with the firm. Today it is Duggan, Joiner & Company. In 1977, after 25 years of service, the firm honored Ethel with a surprise dinner and set of luggage. Ethel and Ralph began traveling. They toured farms in The Netherlands, England, France, Germany, Australia and New Zealand and stayed with farm families. Along with many trips to N.C. they also visited Alaska, Fiji and Hawaii.
In 1953, Ralph began taking his family to the annual Stancil Reunion in N.C. Ethel began making nametags in 1960 and registering attendees, a tradition that continues.
Ethel loved her church. She taught Sunday School, was church historian, attended church conventions and served on the evangelism committee. Ethel invited people to church and took neighborhood children. She often invited folks for Sunday dinner.
Ethel retired in 1996 at 80 years old. Now she focused on her first love, writing. Ethel had a wonderful sense of humor. Her last book, Memories, published in 2005, reflected this.
On Friday, June 29, 2001, NW 60th Avenue was officially named Stancil Avenue and the intersection of US Hwy 27 and NW 60th Ave., was officially named Stancil's Corner in honor of Ethel and Ralph Stancil for their contributions to Marion County.
Hale shared this about his mom and dad, "When I leave this earth I pray that I will have lived as good a life as each of you. Thanks be to God for the memories."
Georgeanne remembers her mother, "Mother was a wonderful Christian lady who had great faith in God and shared that faith with many others during her lifetime. I will miss mother for the rest of my life, and will think of her as being with my dad in heaven."
Ethel will be remembered for living her faith, sharing her beautiful smile, giving out encouraging words, laughter, sharing her sense of humor and seeing the best in us.
March 2011
George Robert Dennison, March 11, 2011
July 2, 1945-March 11, 2011
George Robert Dennison, 65, son of Dorothy Stancil Dennison, father of Chris and Eric, died March 11, 2011. (George)
Henry "Speck" Clairborne Pope, March 20, 2011
Nov. 21, 1938-March 20, 2011
Henry "Speck" Clairborne Pope
'Speck' died on March 20, 2011
Henry "Speck" Claiborne Pope, Henry Branch, son of Nancy Agnes Stancil Pope, grandson of Henry Stancil, husband of Carol Ann dies at 72.
"Speck" died suddenly on Sunday, March 20, 2011. Earlier he had gone out with several of his neighborhood buddies for coffee, conversation and a Sunday newspaper. He returned home, greeted Carol Ann, and took a nap on the couch as was his custom. "Speck" died peacefully in his sleep of a heart attack.
"Speck's" visitation was held on Wednesday, 7 to 9 p.m. March 23, 2011, and his funeral at noon on Thursday, March 24, 2011 at Hollomon-Brown Funeral Home's Bayside Chapel, 1457 Independence Boulevard, Virginia Beach, Virginia. Rev. George Arant of the Kenly Missionary Baptist Church, Kenly, North Carolina, officiated. His burial was in Rosewood Memorial Park, Virginia Beach, Virginia. Blue Ribbons in honor of "Speck's", favorite team, The University of North Carolina Tar Heels, were worn on the lapels of his Pallbearers. Blue Ribbons were also available for all fans.
"Speck" is survived by his wife of 54 years, Carol Ann Lewis Pope, daughter Bonnie Gail Pope Nutter and husband Bruce; son David Claiborne Pope; grandchildren Kansas Grace Pope and Morgan Claiborne Pope; Mary Frances Pope Johnson, brothers Raymond Eugene 'Gene' Pope; Marshall Barnes Pope and wife Jean; sister-in-law Betty Lou Hare Pope, widow of Charles.
Nieces Connie Lanette Johnson Moore and husband Ray; Marsha Yvonne Johnston Barfield and husband Kent; Frances Renee Johnson Futch, husband Christopher, daughter Lydia Kisan; Kathy Lynn Pope Gallant and husband Richard Douglas; Vivian Elizabeth 'Libby' Pope and husband Jackie Keith; Frances Annette Pope Patterson and husband Kevin Douglas; Myra Dawn Pope Bridges, husband Richard 'Ricky', children Thaddeus and Anna Grace.
Nephews Robert Gerald Johnson and wife Ann; Joseph Raymond Johnson; Kimmy 'Kim' Eugene Pope; Randy Nelson Pope and wife Teresa; Marshall Brent Pope and wife Wendy.
Great-nieces Dodie Lynn Moore Headley, husband Cole, children George Grayson and Lanie Rae; Denise Ann Johnson Peedin, husband Shannon, daughters Carly Sara and Chloe Elizabeth; Kelly Le Anne Pope Aycock, husband Charles 'Chuck', sons Cameron Ray and Carter Ryland; Amanda Leigh Pope Murray and husband Brian; Mary Marshall Gallant, Katherine Brown Pope, Catherine 'Cathi' Elizabeth Pope Roberson, husband Kevin and daughter Kaycee Elizabeth.
Great-nephews Brandon Robert Johnson, wife Jamie, son Colby Thorne; Ernest Kevin Hartley, wife Jamie, daughters Kassi, Trinity Sky and Kendal Navaeh; Michael Thomas Pope, and son Andrew Carrol; Andrew Richard Gallant, William Charles Patterson. Plus many cousins.
Preceeded in death by brother Charles Ray Pope, sister-in-law Gracie Boykin Pope and brother-in-law William Robert Johnson.
Henry "Speck" Claiborne Pope was the youngest son of Nancy Agnes Stancil and Clarence Raymond Pope. He was born on November 21, 1938, in Johnston County, North Carolina. Claiborne had an older sister Frances and three older brothers; Gene, Marshall and Charles Ray.
Claiborne was delivered at home in the Glendale Community of Johnston County by Dr. Woodard. He grew up attending Center Ridge Presbyterian Church, a church his grandpa, Henry Stancil, helped start.
Older sister Frances, who always called him Claiborne, recalled telling her mama when Claiborne was a cute 2 year old, "Mama, I want him to always stay a little boy." Her mama, Agnes replied, "Sister, we can't hope for that. He has to grow and become a man."
Older brother Marshall shared the origin of his nickname "Speck". He had so many freckles as a youngster it was hard to find a spot where there weren't any and one of his brothers dubbed him "Speck" and it remained the rest of his life.
Marshall, Gene and Charles decided "Speck" needed to learn to swim. In the summer they all went down to the swimming hole, but "Speck", age 4, would only wade in and run out as soon as one of his brothers came near him. One day the brothers ran him down and tossed him in the water. Each time he managed to get to the edge of the hole and tried to climb out, they tossed him in again. This continued until he quit struggling and began swimming!
Claiborne grew up listening to all North Carolina basketball games on the radio. His father, Raymond, played high school basketball in the day when each score resulted in a jump ball at center court. At first Claiborne was a North Carolina State fan like his brothers Gene and Marshall but over the years he became an avid University of North Carolina Tar Heels' fan although he rooted for all North Carolina teams as long as they were not playing the Tar Heels!
Claiborne also grew up working hard on the family farm. They grew tobacco, corn, soybeans, and wheat. Claiborne's responsibilities included driving the tractor, planting and harvesting the crops. He was just 15 when his father died. Claiborne continued farming with the help of his Pope uncles. The 4˝ acres of tobacco required lots of attention until it could be taken to market. He farmed until he graduated from high school.
Claiborne, like older brother Marshall, was agile, athletic and a talented basketball player. He was captain of the Glendale basketball team. and graduated in 1956.
Claiborne met Carol Ann Lewis, who was from Kenly, North Carolina. Students from both Kenly and Glendale high schools knew each other as the schools were big rivals. Carol Ann was the daughter of Stephen and Louise Lewis. She had lived in Norfolk and started school there but graduated from Kenly High School. Carol Ann called Henry Claiborne "Speck." Once he picked her up from school on his motorcycle and a student yelled, "Let it rip!" "Speck" did and Carolyn clung on for dear life!
When "Speck" and Carol Ann decided to get married, they asked, Rev. Starling, a retired minister who lived across the street from Carol Ann to perform the ceremony. They were married in his home on May 29, 1956. Carol Ann wore a pretty light blue dress. Brother Marshall and his wife Jean offered their vacant cottage near Micro for a honeymoon and older brother Gene let them use his car.
At first "Speck" drove a bread truck that made deliveries to area stores in Johnston County, North Carolina. During this time, Carol Ann's parents moved back to Norfolk. "Speck" and Carol Ann welcomed their first child, daughter Bonnie Gail. In 1958 "Speck" and Carol Ann moved to Norfolk, Virginia. "Speck" found a job doing maintenance on the 7-story, Commodore Maury Hotel, built in the late 1800s.
It seemed that everyone who met "Speck" liked him and one man quickly hired him to be in charge of collections for Cavalier Coin Company in Virginia Beach. His easy going, friendly demeanor quickly helped him excel. Then "Speck" started a coin operated machine business, "Amusements Inc." He was part owner and worked there for 40 years. After many years, "Speck" retired from this business, but his knowledge, skills and expertise was sought by so many that he agreed to come out of retirement as long as they would drive him to and from home. Amazingly he kept very busy offering help and advice.
Son, David, was born in 1960. By the mid 1960s, Carol Ann's parents decided to return to Kenly and help run the Dixie Diner. "Speck" and Carol Ann purchased her parent's home. It was in an older neighborhood with large lots and only a few blocks from the Atlantic Ocean.
"Speck" was active in his community during Little League and football season. He took on the responsibility of a player's agent, making sure all the players were eligible. This culminated in a Virginia Beach championship. While "Speck" concentrated on the players, Carol Ann was busy serving as vice-president of Little League and managing the concession stand.
"Little Dog," cold, wet, abandoned and hiding under a bush was destined to become "Speck's" special buddy. Hurricanes had raved the coasts of North Carolina and Virginia. "Speck" and Carol Ann were outside surveying the damage when a man drove by, stopped and said, "You better get your dog out from under that bush, he's dirty!" "Speck" took a look and replied, "He's not my dog!"
Then "Speck" picked up the muddy lost puppy, decided he would take him to the police station as soon as he had him cleaned up. "Speck" gave him a bath and rubbed him dry. "Little Dog" was transformed into a beautiful black and white ball of fluff. "Speck" carried him into the Police Station. No one had reported a dog missing, so "Little Dog" became "Speck's" dog. When "Speck" visited family in Kenly, "Little Dog" accompanied him and brought him lots of joy over the years.
"Speck" loved his family and looked forward to seeing them each June when he returned to Johnston County, North Carolina for the Pope Family Reunion.
He often told them with a twinkle in his eye, "It must be more miles from Kenly to Virginia Beach than it was from Virginia Beach to Kenly because you seldom visit me!"
"Speck's" farming heritage stayed with him. He grew an extra large garden filled with corn, butter beans, snap beans, tomatoes, peppers, squash and peanuts. Boiled peanuts were a favorite. "Speck" installed an irrigation system to keep his garden growing. During the winter months "Speck" planted winter rye and had the only lush green lawn in the neighborhood.
"Speck" enjoyed his family and friends. He often shared a joke or told an interesting story. "Speck" never met a stranger. He greeted you with a smile, a kind word and an outstretched hand. Carol Ann said that he loved to entertain and kept her laughing! He made others feel good from the pharmacist to the clerk at Food Lion.
Niece Marsha Johnson Barfield spoke of Uncle Claiborne, "When he walked into a room, it came alive. He was always joking, laughing, and was soooooo sweet. Loved by all!"
"Speck" was like a magnet, drawing people to him. He knew how to make you feel important and how to entertain you.
Memories of "Speck's" humorous stories and infectious laughter and zest for life will be treasured.
"Speck's" life is reflected in this Bessie Stanley quote,
"He has achieved success who has lived well, laughed often, and loved much."
Bernard "Buck" Columbus Buchanan, March 23, 2011
March 22, 1917-March 23, 2011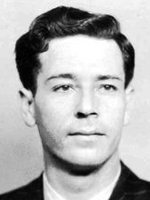 Buck Buchanan
Buck died on March 23, 2011.
Bernard "Buck" Columbus Buchanan, Harvey Branch, widower of Gertie Mae Pittman, dies at 94.
Buck died peacefully, minutes before a visit from daughter-in-law, Peggy, on Wednesday, March 23, 2011, at The Gardens of Warwick Forest, in Newport News, Virginia. Daughter Lisa was there the day before, on his birthday. Buck told Warwick Forest Chaplin, Joseph Riss, that he was ready to go, a few days before his death. His funeral was held on Monday, March 28, 2011, at Peninsula Funeral Home.
Chaplin Joseph Riss officiated.
Buck was buried beside his beloved wife, Gertie Mae, in Peninsula Memorial Park, Newport News, Virginia. Afterwards niece Kandy Pittman Buchanan, assisted by her mother, Johnnie Jean Pittman, provided a gathering place and dinner for the family in her home.
Buck is survived by daughters Lisa Buchanan Hovater and husband Curt; Hilda Buchanan Holt; sons Larry Michael Buchanan, Stephen "Steve" Wayne Buchanan and wife Debra; daughter-in-law Peggy Gibson Buchanan; granddaughters; Megan E. Buchanan, Brett M. Buchanan, Victoria Nicole Hovater, Annabelle Marie Hovater. Grandsons; John Allen Buchanan, Samuel Aaron Hovater, Benjamin David Hovater.
Sisters Chlorene Buchanan Tuck, Jean Buchanan O'Brien; brothers Harold Buchanan and wife Bessie; L. D. Buchanan and wife Peggy.
Sisters-in-law Louise Buchanan, widow of Melvin; Mabel Irene Pittman Wallace, husband Edward; Charlotte Ann Pittman Viverette and husband James; Brothers-in-law Billy Royce Pittman, wife Jackie; Johnnie Jean Hooks Pittman widow of Harvey Alton; Debbie Moore Pittman widow of George "Mac" McArthur.
Nieces Donna Buchanan Poole and husband Stevie, Shelby Buchanan Wagner and husband Blake, Linda Wilkerson Newton, Frances Wilkerson Tinzen and husband Arthur, Patsy Wilkerson Jones, Peggy Buchanan Baker and husband Danny; Becky Coltrane, Sherry L. Holloway and husband Gilbert; Denise Mason; Holly Ruth Langston Nation and husband Lance; Barbara Gail Pittman and husband Marty; Sandra Annette Pittman Christian, husband Robert, children Cassidy Cheyanne Christian and Ashley Lucas Christian; Angela Carol Pittman sons Shelton Pittman Brown, Devin Brown; Kandy Jean Pittman Buchanan, Vicky Lynn Howard Bradley and husband Ernie; Marsha Kay Howard Farrell, husband Greg, daughter Abby Nicole; Donna Buchanan Poole, Shelby Buchanan Wagner.
Nephews James Dean Buchanan and wife Frances, James Wilkerson, William "Billy" Edward Wallace, wife Joan; Bobby Gray Wallace, wife Nancy; James "Jimmy" Rudolph Langston Jr. and wife Rhonda; Timothy Wayne Pittman and wife Elise; George "Art" McArthur Pittman, wife Sandra, children Parker Paige and George McArthur III; Christopher R. Pittman, wife Jody and daughter Ramsie Jewel.
Great-nieces Stevie Wayne Poole Jr., wife Michelle and daughter Kennedy;Stacy Baker, Amanda Nicole Krueger, Jennifer "Katy" Kaitlin Wallace, Micha Denise Langston, Lorin McLean Cooke, daughters McCalland Grace Cooke and Breazyn Saith Thomas; Alexandria Elise Pittman, Emily Kay Hinnant, Sarah Elizabeth Hinnant, Grace Ann Hinnant.
Great-nephews Daniel Baker, Geoffrey Coltrane and wife Sneha, Bryon Coltrane and wife Shirley, Westley Martin Holloway, Ryan Christopher Martin, wife, Katie and daughter Isabella Katherine; James "Trey" Rudolph Langston III, Drew Langston Cooke, Jordan Lee Pittman, John Zachary Axsom, Matthew John Buchanan, Issac Lester "Lee" Bass III and wife Elizabeth.
He was preceded in death by his wife of 43 years, Gertie Mae Pittman Buchanan, on Dec. 27, 1988; son Walter A. Buchanan; sisters Mabel Buchanan Williamson, Emma Ragland Buchanan Martin, Edith Buchanan; brother Melvin Louis Buchanan; sisters-in-law Ruth Elder Pittman Langston and husband James Rudolph; Jennifer Kaye Pittman Hinnant Collins; brothers-in-law Arnold Webster Pittman, Harvey Alton Pittman, Thomas Rex Pittman and wife Carolyn; George "Mac" McArthur Pittman; nephew Stephen Dennis Hinnant; nephew Luther Bruce Buchanan.
Buck was born at home in Mecklenberg County, Virginia, on March 22, 1917. He was the second son of Clara and Luther A. Buchanan. Melvin was older. Buck had 5 younger sisters, Chlorene, Mabel, Emma, Edith, and Jean and 2 younger brothers, Harold, and L.D.
The Buchanan farm was very close to the North Carolina line. It was about 145 miles west of Newport News, Va., and 64 miles north or Raleigh, NC.
Buck's father worked as a carpenter while his mother and siblings farmed. This was a time when kerosene lamps provided light and a woodstove heat. Buck grew up in the picturesque community of Shiny Rock near the town of Clarksville, Virginia. Shiny Rock was settled in the mid-1800s. Part of the farm was located along a winding stream called Grassy Creek.
On Sundays after church, the boys gathered to swing off grape vines into Grassy Creek. Buck learned to swim here along with all the boys in the neighborhood.
From an early age Buck learned to be self-reliant, independent, responsible, and adaptable. His mother influenced him to be a gentleman and mindful of his language. Early responsibilities included carrying logs for the wood stove and tobacco furnace, fetching water from the well which was just 8' from the kitchen door across a porch, pulling and shucking corn. As he grew up, his father taught him carpentry, to milk the cow, to harness and farm with mules, work in all aspects of tobacco, cut kindling and wood, help with the garden, chickens and hog killings.
The work was hard and time consuming but there was time of fun. Buck especially enjoyed rabbit and deer hunting. When he got older he kept a pack of beagles. They were known for their hunting ability and he often sold puppies for top dollar, $25 apiece.
The family attended Grassy Creek Baptist Church in North Carolina, which traces its roots to 1755. The children attended Clarksville Schools. The house was ˝ mile down a dirt road from the bus stop.
Buck and older brother Melvin wanted more financial opportunities than farming offered. Buck quit school after 8th grade. He and Melvin moved to Danville, Virginia. They were hired by Dan River Cotton Mill that was founded in 1882 as the Riverside Cotton Mill. The mill wove cloth and made clothing. During WWII the military had a contract with the mill.
Buck and Melvin prospered in Danville and after a few years purchased automobiles. Several years later they married sisters. Buck and Lula had two children, Hilda and Walter. The marriages did not last.
Buck moved to Newport News, Virginia, during the WWII. He was immediately hired by the shipyard to work in the machine shop. These experiences lead to his next job at Remington Rand Business Machine Company. His work ethic and amiable personality was a real plus. They sent him to school in Rochester, New York. Buck learned to be a technician who could troubleshoot and repair all the equipment. At this time the shipyards leased Remington Rand machines. Buck kept them running. Ed Wallace, husband of sister-in-law, Irene, began working at Remington Rand in 1946.
Years later Buck was hired by George L. Smith Typewriters in Newport News, Virginia, a dealer for Royal Typewriters and a competitor of Remington Rand. He worked for them a number of years before returning to Remington-Rand Business Machine Company. His territory was the Tide water area. By the time Buck retired in 1982, he was their Service Manager.
About 1943 Buck met Gertie Mae Pittman, daughter of Fletcher and Gertrude Stancil Pittman, granddaughter of Harvey Arthur and Gertrude William Stancil, through one of his roommates in Newport News, Virginia. Gertie was a pretty beautician who grew up in rural North Carolina on a farm. She was attracted to this handsome, kind man who shared her values. They became a steady twosome. Buck took her home to meet the family and they approved.
Buck and Gertie were married on March 22, 1947, in the First Christian Church, Newport News, Virginia. Gertie's sisters Irene Pittman Wallace and husband Ed, Ruth Pittman Langston and husband James were among those who attended the wedding.
Buck and Gertie joined Parkview Baptist Church. This was also the church home of his sisters-in-law Irene, Ruth and families. As Gertie's beautician business increased she needed a larger shop. Buck and Gertie had a house built with a shop attached. Their new home was just a few blocks away from Deer Park Baptist Church, and it became their church home. Over the years Buck served as a deacon, was on the financial committee, and taught Sunday School.
Buck was an avid outdoorsman. He enjoyed the challenge of the hunt but also loved observing wild animals and felt very much at home in the woods. In 1962 he and a brother-in-law bought wooded land along Bug Island Lake in Shiny Rock, close to where he grew up. This joined his brother, L.D.'s farm Some of the land was in North Carolina and some in Virginia. At first Buck had a trailer but eventually he had a lake front house with a large porch on his Virginia property. From the porch he saw deer grazing and occasionally a turkey and birds nesting in birdhouse he built. One day Buck saw a black snake climbing up the pole to get the eggs. He took careful aim, shooting the snake in the head and saving the eggs.
Buck would spend 2 or 3 days at a time deer hunting with his younger brother L.D. Sometimes they hunted with L.D.'s hunt club. They used Walker Hounds, considered the best deer dogs. Buck also belonged to the Sterling Heights Hunt Club in Charles City, Virginia. His largest deer was 180 pounds, 8 points with a 20 inch spread. Gertie seldom visited during hunting season, she preferred the comforts of home in Newport News.
In 1971, Buck had the adventure of a life time. He traveled to the high country of Wyoming for a mule deer hunt on horseback. Buck loved the spectacular breathtaking scenery of winding rivers, wide-open prairies, rugged ranges, wildlife, dense forest and the challenges of the hunt. He returned home with a large mule deer and many tales to share.
Buck shared his love of hunting with Steve who fondly remembers rabbit hunting with his dad. Buck kept from 3 to 7 beagles. His favorite was "Jack," who he considered the smartest dog he ever owned. Lisa, 12 years old at the time, begged her dad to take her hunting. Buck relented and on a cold snowy weekend took her rabbit hunting. He thought the cold weather and having to carry the dead rabbits would stifle her interest in hunting. Buck misjudged her, she thought this was fun!
Buck deer hunted with brothers-in-law H. A., Mac and Gertie's brother-in-law James Langston. They were members of the Kenly Hunt Club. The group hunted near Jackson, North Carolina.
Family was important to Buck and Gertie. When Uncle Bernard, as niece Donna called Buck, and Gertie came, the Buchanan family knew they were going to be treated to a delicious fish fry. Buck's mama made favorite pies from his childhood, Chocolate and Egg Custard. Buck also loved Gertie's delicious southern pecan pie.
Buck joined the Masons in Newport News. He was an active member of Warwick Masonic Lodge for many years. Throughout his life he practiced a principle they taught, helping people in need.
In 1972, Buck and Gertie celebrated their Silver Wedding Anniversary with a cruise to the Bahamas. They were joined by Gertie's sister, Ruth and husband James, who were also celebrating an anniversary.
During his years in Newport News Buck purchased a boat and became an avid fisherman. He took his brother, L.D., to his favorite fishing spots on the James River.
Buck had a tractor and planted a large garden each year that included tomatoes, cucumbers, green beans, bell peppers, squash, watermelons, cantaloupe and sometimes white potatoes. He also had a grape arbor and apples trees he planted when they built their house in the 1950s. Always the good neighbor, Buck prepared the preacher's land for planting too.
Larry and Steve participated in sports. Buck and Gertie were there to cheer them on when they played football, basketball and baseball.
In the 1980s, Buck, Gertie, and Lisa, visited Steve who lived in Phoenix. Steve decided to go west after college. He rode his motorcycle and stopped in Phoenix to visit a college friend. Steve ended up staying for several years. This trip was filled with sight-seeing along the way. Highlights included touring the Alamo, Yellowstone National Park, the Grand Canyon and Mount Rushmore and visiting Buck's sister, Emma Ragland Martin, who lived near Fort Worth.
Buck lost the love of his life when Gertie died of a blood clot in her lungs, following a stroke. She died on Tuesday, Dec. 27, 1988, in Newport News, Virginia, leaving a hole in Buck's heart.
After Gertie's death, Buck spent more time at his Shiny Rock cabin. Over the years Buck and L.D. developed a very close relationship and enjoyed reminiscing. They particularly enjoyed deer hunting together each fall. Buck usually joined L.D. and Peggy nightly for supper and conversation. Once Buck killed a wild turkey and gave it to Peggy. She boiled it for hours and then fried it. It was still so tough that the only editable part was the breast!
In 1996 Buck had a stroke and moved into an assisted living facility in Newport News. He recovered from the stroke and was very active, visiting family, friends and driving his Chrysler. He spent Christmas, Easter, July 4, and Thanksgiving with daughter Lisa and family who lived nearby.
When Buck could no longer make the long trip to his cabin, he moved back to Newport News. He sold some of his very desirable waterfront lots and made plans to live in an assisted living home. He kept his car and independence.
Buck stayed in close touch with Gertie's family. He attended the annual Pittman Reunion at Mac and Debbie Pittman's home in Corapeake, North Carolina. L.D. or Peggy often accompanied him and sometime drove him. The last one Buck attended was in 2007.
Buck suffered another stroke. This did not affect his speech or memory but getting around was a challenge. Buck moved into a nursing home. He continued looking forward to visits from family and friends.
Granddaughter Victoria treasures the beautiful porcelain dolls Buck gave her for Christmas. She recalled the trip to Shiny Rock when Buck moved back to Newport News. Victoria loved the tranquil beauty of the lake, the abundance of fruit trees, grape vines and understood why her grandpa loved his bit of paradise.
Buck was not able to attend granddaughter, Annebelle's gymnastics meets so Lisa showed him videos of her performances. Buck was proud of her skill, poise and determination. Annabelle, a Level 10 gymnast, has competed in meets in Texas, Pennsylvania and Virginia. She trains at World Class Gymnastics in Newport News, Va.
Buck was a gentle and caring man who loved his family and friends. Sister-in-law Anne said, "He lived a good life and was loved by everyone." He felt a special connection and reverence for the beauty of God's earth. Buck's legacy includes an appreciation for nature and the lessons it teaches. He particularly felt close to God in the solitude of his home on Bug Island Lake. This beautiful setting close to nature was where he often read his Bible.
Harold Stancil, March 24, 2011
June 25, 1925-March 24, 2011
Harold Stancil
Harold died on March 24, 2011.
Harold Stancil, Josiah Branch, son of Leumos Stancil, grandson of Josiah Stancil dies at 85.
Harold had a wonderful and memorable Christmas with all his family except for "Chris," who lives in California. After the holidays, Harold's congestive heart became worse. Eventually he was on oxygen, and Hospice came to his Marietta, Georgia, home.
Harold died peacefully sitting in his favorite recliner, with Elizabeth by his side, on the evening of March 24, 2011.
Services for Harold began with a viewing from 3 to 6 p.m. on Sunday, March 27, 2011, at Carmichael Funeral Home, Carmichaelfhome@mindspring.com, 2950 King Street, Smyrna, Georgia, (770) 435-4467. The funeral will be at 12:30 p.m. on Monday, March 28, 2011, in the Life's Hope Baptist Church with the Rev. Bruce Hamrick officiating. Burial will be at the Marietta National Cemetery, Marietta, Ga.
Harold leaves behind his wife of 18 years, Elizabeth, daughter Allison Kay Stancil Bass, husband John, sons "Chris" Harold Stancil II, wife Robin; Russell Alan Stancil and David Tyler Stancil. Grandchildren Laura Marie Stancil Martinson and husband Erik; Miranda Kay Stancil, Skyla Taylor Bass. Sister Gloria Maxine Stancil Moore Burgess Wood and husband Jim; brother Paul Edwin Stancil.
Nieces: Anne Stancil Langston, Debra Sue Stancil Horton Brooks and husband Allen; Gloria Jean Rowles Potter. Nephews: James "Jimmy" Harding Stancil II and wife Phyllis; David Michael Stancil and wife Gerri; Daniel Stuart Stancil and wife Cindy; Sandra Stancil, widow of Phillip Stancil; Paul Edwin Stancil II, David Tyler Stancil, Charles W. Moore II and wife Kathy; Timothy Levi Burgess, Joe McKane widower of niece Gayle Rowles McKane; William Thomas Rowles II.
Great-nieces: Laramie Jo Stancil Werner, husband Brian, children Anden Allen and Brylar Jo; Elizabeth Wood Langston Pierce, husband Stephen and daughter Lilly Angela; Meghan Elizabeth Stancil Furr and husband Joe; Tiffany Shane Stancil Goldsmith, husband Curtis, daughters Jessica Taylor and Madison "Madi" Lou; Julie Anne Stancil Bolano, children Morgan Shane and Christian Andrew "Drew"; Kerri Dawn Horton Bailey, and son Hunter Cole; Christy Michelle Horton Smith, husband John, daughters Hanna Michele and Ashlyn Victoria; Sara Elizabeth Thomas Hall and son James McKane; Kathleen "Katie" Jean McKane, Rachel Gayle McKane. Great-nephews: Marcus Stancil Langston, Daniel Stuart Stancil II, Tanner Gamble Stancil, Paul Edwin Stancil III, Nicholas "Nick" Jurgen Moore, Tristan Charles Moore, Philip Levi Burgess, William Christopher Price.
Harold was preceded in death by son Fred Waverly Stancil, sister Billie Jean Stancil Rowles and husband William Thomas; brother James "Jimmy" Harding Stancil and wife Edna Florine; sister-in-law Winifred Stopford Stancil, niece Gayle Lee Rowles McKane, nephew Phillip Anthony Stancil.
Harold was the youngest son of Leumos Waverly Stancil and Sarah Ethel Harris. He was born on June 25, 1925, in a large rented two story house in Nashville, North Carolina. Dessie Stancil, wife of Leumos' first cousin, Thomas Emmette Stancil Sr. (George Branch), helped with the delivery. Emmette, Dessie and Thomas "Junior" Emmette Stancil Jr., were boarders. Leumos sold Rawleigh Products, a line of home remedies door-to-door.
Harold looked like his father with fair skin and blue eyes. Grandma Minnie said that he reminded her of her mama's folks, the Creeches.
Harold and younger sister Maxine were only 16 months apart. Maxine remembers Harold's taking her by the hand, calling her "Backbean," as he could not say Maxine. Their mother told them they had their own unique language.
In 1927, grandpa Harris had a stroke. Ethel took Paul, Harold, and Maxine by train to her home in Delrio, Tennessee. They stayed for several months.
When Harold was 4 years old, Leumos got a job working at the Wilson County Stockade that housed prisoners. During this time workers took their children to work with them. One black convict, "5 Spot," shackled with a ball and chain, is credited with helping save Harold's life. Harold was riding in the truck cab with "5 Spot" while Leumos scraped the road. Harold was overcome with carbon monoxide from exhaust entering the cab from the holes in the floor board. Older brother Jimmy realized there was a problem when he could not arouse Harold. "5 Spot" stopped the truck, picked up the ball, and ran for water while Leumos started CPR. The water helped rouse Harold and endeared "5 Spot" to Leumos.
Health concerns prompted the family to move to the mountain air of Chattanooga, Tennessee. Ethel and her five children -- Jimmy, Paul, Harold, Maxine, and Billie Jean rode the train from Wilson, N.C.
The family settled down in Chattanooga, Tennessee. Harold and older brother Paul often spent the summers with Grandma Minnie and Grandpa Josiah on the farm near Raines Crossroads, Johnston County, N.C. They were city boys with little understanding of country ways. Harold recalled tossing biddies (baby chicks) into the air, expecting them to fly. Many died. Harold told Grandma Minnie that he found a dead biddie. She told him to toss it on the barn roof so it wouldn't smell.
Another time Harold found a stick of dynamite. Thinking it was a big firecracker, he started to light it. Grandpa Josiah stopped him. Fortunately there was no blasting cap.
Harold and Paul spent the summer of 1935 with Grandma Minnie and Grandpa Josiah. Grandpa Josiah took them along with Minnie, Aunt Mozelle, cousins Euris and Barbara to White Lake, North Carolina. The children rode in a trailer behind his Chevrolet. Harold and Paul got sunburned, and blisters formed before they even got home. Once home Grandma Minnie used an old fashioned remedy, birch balm, on the blisters. This was supposed to be a cooling, healing skin ointment, but for Harold it only intensified the pain. Harold recalled rolling around in the dirt trying to remove the birch balm, to no avail.
Grandpa Josiah had a Chinaberry tree with beautiful pinkish lavender blossoms in the spring. He cautioned the grandkids not to climb the Chinaberry tree as the limbs were brittle and would break. It was also poisonous; as few as six berries could cause death.
Josiah's words didn't slow Harold any. Harold climbed it knowing better. Josiah whipped Harold everywhere he could until Harold crawled under the house to escape!
During tobacco barning, the small kids, ages 3 to 8, were staying at Leafy's house. Ten year old Harold was supposed to be in the tobacco field, but he came in and crawled under Leafy's house and scared the kids by banging on the floor with a stick. Leafy caught Harold and spanked him. Ethel was very upset and quickly told Leafy that the only ones that could spank her kids were Grandpa Joe and Grandma Minnie.
Harold would call the hogs because he liked to see them run. Grandpa Josiah said, "Son, you're going to run the fat off my hogs if you keep calling them like that."
Paul chased Harold through ashes from the tobacco furnace. No one knew the ashes were there. The kids seldom wore shoes. Grandma Minnie had Paul go gather fresh cow manure for Harold to put his feet in because the manure would take the heat out of his feet. Amazingly it worked. Minnie also used fresh manure whenever the kids caught ground itch.
When Harold grew large enough to carry a golf bag, he worked as a caddy at the golf course. The tips were good and provided spending money. This influenced him as an adult. As soon as he could, he joined a country club and became a very good golfer.
Grandpa Josiah died on July 5, 1939, at age 73. Leumos took Harold and Maxine to Josiah's funeral held at his home in Johnston County, NC.
When Harold was in Junior High, a fire destroyed his school. It was winter time. He and Maxine had to walk 2 ˝ miles each way to a new school. Clothing was sparse, they were cold, and there was no money for a city bus or trolley. Harold went on to Chattanooga High School. At the end of 10th grade, he quit school. By this time Jimmy and Paul had joined the Merchant Marines and school was not as exciting as the tales they told.
In September 1943, Harold decided to join the U.S. Coast Guard. He served aboard the USS George Wythe, a liberty ship that took part in the D-Day landings on 6th June 1944. Harold invited his mother and Maxine to eat dinner on the ship, then took them on a tour of Fort McHenry in Baltimore, Maryland. Harold knew times were hard and sent money home. In 1948, niece Anne recalled traveling by train with her grandma Ethel to visit Harold in New Orleans. They ate on board the ship; Harold was the cook and had made the mashed potatoes! He took them shopping and bought Anne a BIG stuffed dog. Anne remembered that Harold sent his mother a pair of dolls from every port he visited. Ethel joined the Chattanooga Doll Club. She had over 200 dolls.
After Harold's discharge in August 1953, he was drafted into the U.S. Army as private first class. He worked his way up to Corporal. Harold was discharged from the Army in 1955. He received his GED while in the Army. The Army promised Harold they would make him Mess Sergeant if he would re-enlist, but Harold had enough of the military life.
Harold was an active member of American Legion Post 160 throughout his life.
Harold met Loretta Jean Muse, his first wife, at a Knights of Columbus Dance in Chattanooga. After a short courtship, they were married on March 3, 1956, by a Baptist preacher in the home of his sister, Billie Jean Stancil Rowles, Decatur, Georgia. Harold and Loretta had five children; Harold Stancil II, Fred Waverly Stancil, Russell Alan Stancil, Allison Kay Stancil and David Tyler Stancil.
Harold began his 35-year career working for Sears and Roebuck, repairing appliances. 1975 was a difficult year. He required back surgery and his 19 year marriage ended. Harold focused on his children as he set about raising them alone.
Harold's son Russell shared this "Bees Run" story. "We were taking one of many adventurous walks thru the woods when we were children and my Pop, he always carried a stick to poke around at stuff, and we were in a culvert. There was some kind of paper substance in a little hole, so he poked at it with his stick. It was a hornets' nest, and he yelled, 'Bees Run.' At that moment I threw David up and out of the culvert, and we ran, but poor old Allison could not seem to get out of the way of the bees and got tore up! We often relive that story. Later, Allison drew Pop a picture with her and the bees on it, and the bees were saying, 'Get Allison!' We have often laughed at that story, but not Allison."
Harold found happiness again when he met Georgia native, Ann Elizabeth Crenshaw Turner. They were married in Blessed Hope Baptist Church, Marietta, Georgia, on Aug. 29, 1992. Harold and Elizabeth were active members of Life's Hope Baptist Church.
Harold was always popular with the children. This was never more evident than at the 2001 Stancil Reunion when 1˝ year old Kassi Hartley of the Henry Branch went right to him.
Harold was thoughtful and appreciated the little things in life. Following a meal with a relative, he would dash off a personal thank you letter. Harold loved reconnecting with family at reunions and attended many. The last Stancil Reunion Harold and Elizabeth attended was in 2006.
Harold and Elizabeth loved spending time in the Smokey Mountains near Dollywood. They also went on a number of Caribbean cruises. They arranged to leave from Fort Lauderdale and spent several days with Maxine and Jim.
Harold and Elizabeth began hosting an annual Labor Day gathering for their blended family. Through the years a special closeness developed.
In 2005 Harold accompanied Paul, Jimmy, and Maxine's son Tim on a visit to Maxine and Jim's in Fort Lauderdale. They enjoyed catching up, remembering, joking, and laughing.
Harold and Elizabeth participated in the Marietta Senior Games in 2007. He won a gold medal in bowling with a score of 479. Harold kept himself physically fit.
Harold and Elizabeth stood together through the challenges of heart problems and broken bones. They shared an optimism that welcomed people into their lives.
Harold will be remembered for his warm smile, twinkle in his eye, love, and devotion.
Niece Anne shared, "We will all miss Uncle Harold. I can only say that his death is a great loss to all who knew and loved him."
Russell said, "I have lost my best friend, and there is an empty hole now."
"I will never forget everything he's done for me. He was truly a special part of my life and a part of many cherished memories that I will always hold close to my heart," said granddaughter Miranda.
Harold's final words were to this beloved wife, Elizabeth, "I love you Babe."
April 2011
Timothy "Tim" Levi Burgess, April 13, 2011
Nov. 13, 1952-April 13, 2011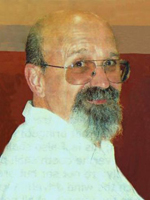 Tim Burgess
Tim died on April 13, 2011.
Timothy "Tim" Levi Burgess, Josiah Branch, son of Gloria Maxine Stancil Wood, grandson of Leumos Waverly Stancil, dies at 58.
Timothy Levi Burgess, Josiah Branch, son of Gloria Maxine Stancil Wood, grandson of Leumos Waverly Stancil, died peacefully in his sleep on April 13, 2011, after battling cancer.
The family received friends at North Chapel of Chattanooga Funeral Home from 2-4 p.m. and 6-8 p.m. on Sunday, April 17, 2011, and from 10-11 a.m. Monday, April 18, 2011.
Services were conducted by first cousin, The Rev. David Stancil, on Monday at 11 a.m. in the North Chapel of Chattanooga Funeral Home.
First cousins Anne Stancil Langston and Debra Stancil Brooks sang "How Great Thou Art" and "In the Sweet Bye and Bye."
Burial was in Hamilton Memorial Gardens, 5351 Tennessee Hwy.153, Hixson, TN 37343. Pallbearers were nephews Tristan C. Moore, Nicholas J. Moore; cousins Paul E. Stancil II, Mark Langston, Daniel Stancil and Russell Stancil.
Tim leaves behind his son Philip Levi Burgess; mother Gloria Maxine Stancil Burgess Wood, step-father Jim, older brother Charles "Chuck" Woodard Moore II and wife Kathy, nephews Nicholas "Nick" Jurgen Moore and Tristan Charles Moore; Aunt Elizabeth Stancil, widow of Harold; Uncle Paul Edwin Stancil.
First Cousins; Anne Stancil Langston, Debra Sue Stancil Horton Brooks and husband Allen; James "Jimmy" Harding Stancil II and wife Phyllis; David Michael Stancil and wife Gerri; Daniel Stuart Stancil and wife Cindy; Sandra Stancil, widow of Phillip Stancil; Paul Edwin Stancil II, "Chris" Harold Stancil and wife Robin, Russell Alan Stancil, Allison Kay Stancil Bass and husband John, David Tyler Stancil, Joseph "Joe" Alexander McKane, widower of Gayle Rowles McKane; Gloria Jean Rowles Potter and husband Thomas "Tommy"; William Thomas Rowles II.
Other cousins are Laramie Jo Stancil Werner, husband Brian, children Anden Allen and Brylar Jo; Elizabeth Wood Langston Pierce, husband Stephen and daughter Lilly Angela; Meghan Elizabeth Stancil Furr and husband Joe; Tiffany Shane Stancil Goldsmith, husband Curtis, daughters Jessica Taylor and Madison "Madi" Lou; Julie Anne Stancil Bolano, children Morgan Shane and Christian Andrew "Drew"; Kerri Dawn Horton Bailey, and son Hunter Cole; Christy Michelle Horton Smith, husband John, daughters Hanna Michele and Ashlyn Victoria; Sara Elizabeth Thomas Hall and son James McKane; Kathleen "Katie" Jean McKane, Rachel Gayle McKane. Great-nephews: Marcus Stancil Langston, Daniel Stuart Stancil II, Tanner Gamble Stancil, Paul Edwin Stancil III, William Christopher Price.
Tim was preceded in death by his father Willard Levi Burgess; Aunt Billie Jean Stancil Rowles and husband William Thomas Rowles; Aunt Winifred Stopford Stancil, widow of Paul Edwin Stancil: Uncle James "Jimmy" Harding Stancil and wife Florine; Uncle Harold Stancil; cousins Fred Waverly Stancil, Gayle Lee Rowles McKane and Philip Anthony Stancil.
Tim was born in Chattanooga, Tenn., on Nov. 13, 1952. He had an older brother, "Chuck" Charles W. Moore, II. Maxine was washing dishes when 4-year-old Timmy came in and announced, "Mama, I know where babies come from!" An embarrassed Maxine not ready for a "birds and bees" discussion quickly replied, "Timmy, go on and play." But Timmy stayed put and continued, "Buzzards bring them!"
Maxine had a history of allergy problems and the family decided to relocate to a more hospitable climate. They moved to Plantation, Florida, when Tim was 9-years-old. The family joined Plantation Baptist Church. Tim was interested in music and during high school he played saxophone in the Plantation High School marching band. A highlight was when the band went to the 6th Pan American Games in Cali, Columbia, South America. After high school Tim donated his saxophone to the band thus enabling a talented student with limited funds to join the band.
Tim took cooking classes in school and after he graduated from Plantation High School he was hired by Williamson Restaurant in Fort Lauderdale. Williamson was considered one of the finest in the area and could seat 3,500 guests. Tim's interest in cooking was life long. He collected and studied cookbooks and experimented in the kitchen. Tim shared his talents with others, often giving away homemade cookies and desserts.
After several years, Tim became a dance instructor for Arthur Murray Dance Studio in Fort Lauderdale. Tim had natural rhythm and was a quick study when it came to learning new dance steps. His friendly personality and good looks was an asset. Tim joined the Sons of the American Legion while in Florida, and gave free dance lessons to veterans. His father was a naval pharmacist's mate, 2nd class during WWII.
Tim had the ability to make even a marginal dancer look great. Cousin Anne Stancil Langston recalls one visit when Tim took her and cousin Debra Sue Stancil Brooks dancing. Within minutes he had Anne, who had never clogged, clogging like a pro!
Tim met his first wife, Cynthia Lynn Moore, who was a student at the dance studio. They had a son, Philip Levi Burgess. The marriage did not last.
Tim moved to Chattanooga for several years before marrying Judy Troyar and moving to Cleveland, Ohio. Tim worked for the Cleveland Browns organization in concessions for several years. He became an enthusiastic Cleveland Brown and Cleveland Indian fan. Tim moved back to Chattanooga and worked as a salesman for a car dealership. He and Judy divorced.
Tim was an avid reader and loved mysteries, especially those of Stephen King. He also enjoyed relaxing to classical music and had an extension library of classical music.
Tim had a variety of jobs over the years from working in sales at men's clothing stores and in grocery store management.
When Tim's uncles; Jimmy, Paul, and Harold planned to visit his mother, Maxine, in Fort Lauderdale, Tim volunteered to drive them down. He found this trip was entertaining and gave him insight into family dynamics as he listened to them reminiscing, joking, and laughing.
Tim's uncle, Jimmy Stancil, attended weekly dances at the East Ridge Community Center. Jimmy often invited Tim and the two of them were very popular partners with the ladies.
When Tim's mother had serious health problems, Tim flew to Florida and helped look after her.
Tim was down on his luck and became homeless in 2005. He went to the homeless shelter for men sponsored by the Episcopal Church in Chattanooga. He so impressed the staff with his strong morals and work ethics that they hired him and gave him a permanent home. Tim assisted with the cooking and supervising the men. He brought a ray of sunshine into their lives.
Tim was diagnosed with serious digestive problems and was force to go on full-time disability. He refused to sit home and do nothing. He continued to work at the mission.
Tim adopted an orphan terrier mix named "Beau." They were constant companions.
In March 2011, Tim began rapidly losing weight. He was diagnosed with stomach cancer. Maxine immediately flew up to look after him. Tim and his doctors planned for him to have chemo therapy and radiation before having his stomach removed. Tim knew the odds were against him but he kept his positive attitude.
Tim did not sit around wasting time by saying, "Why me Lord?" Tim helped those less fortunate than himself as long as he could. When Uncle Harold Stancil died, on March 23, 2011, Tim was there to commemorate his life and reconnect with kinfolks.
Tim was blessed with a phenomenal memory of family history and important dates and was known affectionately as the "repository of family information."
Tim shared his culinary skills. Chuck and sons Tristan and Nick especially loved his peanut butter cookies, cornbread and sweet potato pie.
Tim had many trials and tribulations throughout his life. Chuck recalls that Tim rose above his problems and was content to live a quiet life out of the lime light. Chuck treasures Tim's Bible with its underlined passages. Chuck feels a connection each time he reads them.
Tim will be remembered for his strong faith in God, devotion to family, positive attitude, empathy and love he showed to the downtrodden throughout his life and his beautiful smile.
April 2011
Dr. Richard Winston Etheridge, April 30, 2011
Nov. 18, 1932-April 30, 2011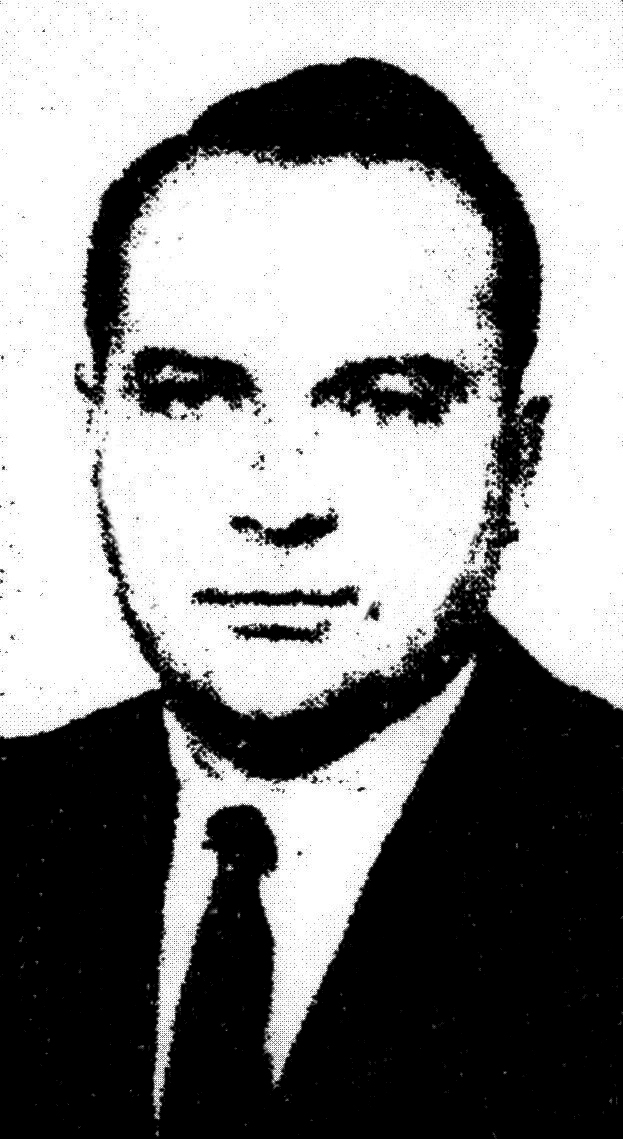 Dr. Richard Winston Etheridge
Richard died on April 30, 2011.
Dr. Richard Winston Etheridge, 79, husband of Dorothy Angela 'Ann' Kelly, died at home, on April 30, 2011, in Burlington, N.C. He is the father of Dana Taylor Etheridge and the grandfather of John Wilson Overman III. The funeral service officiated by Dr. Gene Hunsinger was held May 3 at Rich and Thompson Chapel in Burlington. Following the service, he was buried in a graveside service in the Bailey Cemetery, Bailey, N.C.
He was born on Nov. 18, 1932, to Lillian Winston Taylor and Jasper Thomas Etheridge. His father was a Bailey pharmacist. He was the grandson of Julia and Redden Etheridge. Richard grew up in Oxford, N.C. After high school, he served four years in the United States Coast Guard.
In 1959, he graduated with an A.B. degree in science from the University of North Carolina at Chapel Hill. He received his bachelor's and doctorate degree from the Illinois College of Optometry in 1962. Dr. Etheridge opened a practice in Burlington, N.C., in 1966.
Dr. Etheridge was a member of the Grove Park Baptist Church, the Alamance Civitan Club, the Burlington Lions Club, and the American Optometric Association. He was also a York Rite Mason. He was a member of two honorary fraternities, the Tomb and Key and Beta Sigma Kappa and the past education chairman for the District American Cancer Society. Dr. Etheridge enjoyed playing golf at Arrowhead Golf Club near Mebane.
He met Dorothy Angela 'Ann' Kelly at a Wilson bowling alley. Ann was an excellent bowler and was a member of a league. They kept in touch. Ann completed beautician school in Greenville and worked in the 'You Beauty Shop' in Wilson. They became engaged and were married on June 24, 1967, at the Five Point Missionary Baptist Church, Wilson, N.C.
Ann wore a long white gown and had three bridesmaids. Among Ann's relatives attending were L.P. and Dot Stancil, Bill and Pat Whitfield, Ray and Muriel Stancil. After a honeymoon to the beach, Richard took his bride to Burlington where he had opened a practice. Later Richard took Ann to the Bahamas on a second honeymoon. They were married for 44 years.
Dr. Etheridge was quoted by the MOTHER EARTH NEWS editors in the January/February 1985 edition. The problem was that chickens in a coop will begin pecking a certain chicken in the winter time and keep it up. Eventually they will kill this chicken. Dr. Etheridge said that this pecking can be stopped by hanging several red light bulbs over the coop. Seeing their world through rose color lights, alters their aggressive behavior.
Dr. Etheridge will be remembered as a conscientious doctor and a devoted family man.
May 2011
James Radford Johnson, May 25, 2011
James Radford Johnson, 67, husband of Brenda, father of James Paul, died on May 25, 2011. (Delia/Esker)
June 2011
Sandra Annette Pittman, June 9, 2011
Sandra Annette Pittman, 49, daughter of the late Thomas and Carolyn Pittman, partner of Robert Christian, mother of Cassidy, Tiffany, Emily and Lucas, died on June 9, 2011. (Gertrude)
Christopher W. Ritter, June 24, 2011
Aug. 4, 1963-June 24, 2011
Christopher W. Ritter, a member of the Tempy Ann Branch, husband of Laurie Ann Willis Ritter, father of Sarah Jordan Ritter and son-in-law of Michael and Patricia Renfrow Willis, died at 47.
He was the son of David and Bobby Ritter, his wife Laurie was the granddaughter of Beatrice Hill Renfrow and great-granddaughter of Millard Hill.
He worked as a lifeguard at the East Carolina University pool.
Chris lapsed into a diabetic coma and died with his beloved wife, Laurie by his side, on June 24, 2011, at the hospital in Virginia Beach.
The celebration of Chris' life was held at 2 p.m. Tuesday, June 28, 2011, at the Wave Church, 1000 N Great Neck Road, Virginia Beach, Va., burial followed at Rosewood Memorial Park, 631 North Witchduck Road, Virginia Beach, Va.
Chris was a popular physical education teacher at Lynnhaven Middle School. He had previously taught at Thoroughgood Elementary and Kempsville High School. The family were active members of the Wave Church.
Laurie teaches third grade at Kempsville Elementary School, Virginia Beach Public School. Laurie started teaching in 1988. She taught for eight years in North Carolina. She has taught kindergarten through 4th grades. Daughter Sarah attends Rosemont Forest Elementary School in 2011. Laurie enjoys cooking, gardening, church, and spending time with her family.
August 2011
Hilda Jean Johnson Kotajarvi, Aug. 8, 2011
June 27, 1937-Aug. 8, 2011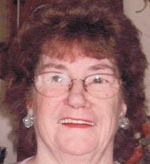 Hilda Jean Johnson Kotajarvi
Hilda died on Aug. 8, 2011
Hilda Jean Johnson Kotajarvi, age 74, died Aug. 8, 2011, in Garden City, Mich. Burial was in Glen Ellen Cemetery in Livonia, Mich.
She was preceded in death by husband Garnet Roy "Kody" Kotajarvi. She was the mother of Cindi Aldrich, Jeff (De) Aldrich, Jodi Aldrich, John Aldrich, Sue Aldrich, Tim (Doug) Loomis, Wanda (Michael) Sharpe and Bob Loomis and grandmother of Dan, Jeffrey, Ashley, Kaitlynn, John, Andrew and Brittney and great-grandaughter Haley.

Memorial contributions may be made to the University of Michigan Cardiovascular Center.
September 2011
Kent Barfield, Sept. 26, 2011
Sept. 18, 1954-Sept. 26, 2011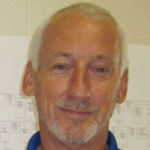 Kent Barfield
Kent died on Sept. 26, 2011
Aubrey Kent Barfield, age 57, died Sept. 26, 2011, in UNC Hospital. He was born Sept. 18, 1954, in Wilson County to Bernice Barfield of Tarboro and the late Betty Gates Barfield. Kent was the operations manager of Starr Electric Company in Raleigh for more than 12 years. Burial was in the Bethany Church Cemetery.
Kent was the husband of Marsha Johnson Barfield, daughter of Frances Pope Johnson, daughter of Agnes Stancil Pope, daughter of Henry Stancil.
October 2011
James 'Jay' Elbert Stancil, Oct. 10, 2011
May 19, 1934-Oct. 10, 2011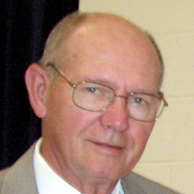 Jay Stancil
Jay died on Oct. 10, 2011
James 'Jay' Elbert Stancil died Oct. 10, 2011, with family by his side. Visitation will be Thursday, October 13, 2011, from 1 p.m. to 3 p.m. at Beacon Baptist Church, 2110 Trawick Road, Raleigh, NC, followed by a Memorial Service at 3 p.m. At the conclusion of the Memorial Service, there will be a procession to McLaurin at Pinecrest Memorial Mausoleum on Hwy 70 Business in Clayton, NC, for his internment and final farewell.
Jay is survived by wife Betty, son Ron and wife Cindy, daughter Cynthia Stancil Groff and husband David, grandsons; James Christopher Stancil, wife Nerisa, sons Christian Tyler and Brantley J.; Robert Bradley Stancil; Daniel Preston Groff, wife Rachel, children Chandler Preston, Ashley Marie, and Hannah Joy; David Jay 'D.J.' Groff, wife Summer, children Lillie Christine and Jay Thomas; Sister Thelma Stancil Pipkin; Brothers Charles 'Chuck' Charleston Stancil, wife Judy and Gary Wayne Stancil; Brother-in-law Leland R. Davis, widower of sister Shelia.
Catherine 'Windi' Crabtree Quinby, Oct. 15, 2011
March 8, 1972-Oct. 15, 2011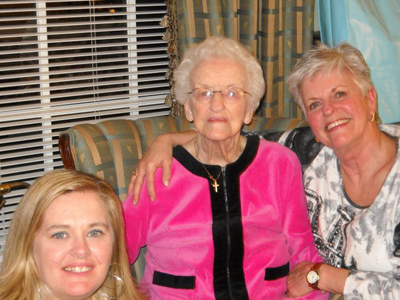 Windi with grandmother Gurnie Stancil Crabtree and aunt Jane Crabtree O'Brien of the Henry Branch.
Windi died on Oct. 15, 2011.
Catherine 'Windi' Crabtree Quinby, daughter of Charlie Crabtree, wife of Kyle and mother of Kayla and Christopher, died on Oct. 15, 2011, in Durham, N.C.
The memorial service will be at 11 a.m. on Nov. 12, 2011, at Hayes Barton Baptist Church in Raleigh, N.C. The burial will immediately follow at Brier Creek Cemetery.
Windi was born on March 8, 1971, in Durham, N.C. She attended Clayton High School and Barton College.
Windi's life suddenly changed in 1998 when she was diagnosed with an enlarged heart. Under the care of Dr. Kevin Harrison at the Duke Heart Center she transferred to the University of Virginia Medical Center where she received a heart transplant in May of 1999. While under the supervision of Dr. James Bergin and his University of Virginia staff, she was given the chance to continue enjoying and appreciating the life she loved.
Windi was preceded in death by her mother Katherine Braxton, brother Shayne Crabtree, and paternal grandparents Jack and Gurnie Crabtree.
She is survived by her children Christopher Quinby of Garner and Kayla Pounds of Clayton; devoted husband Kyle Quinby of Garner; father and step-mother Charlie and Cindi Crabtree of Cary; maternal grandparents John and Rachel Braxton of Roxboro; father-in-law and mother-in-law Chris and Barbara Quinby of Raleigh; sister-in-law and brother-in-law Cara and Ryan Andersen of Eugene, Ore.
---
If you have any death notices or photos to share, email us at rennhinton@stancilreunion.com.
---