January 2022

Billy Ray Sullivan, Jan. 4, 2022

March 31, 1946-Jan, 4, 2022

Billy Ray Sullivan, father of Billy Thomas Sullivan and Susan Raye Sullivan, died at 75 on Jan. 4, 2022, in Middlesex, North Carolina. He is the only son of the late Clovis and Sudie Bailey Sullivan and the husband of the late Linda Bunn Sullivan. He was born March 31, 1946. Billy loved operating heavy equipment for work and dancing in his free time. Billy was a long-time member of Union Chapel Free Will Baptist Church. He was buried at the Bailey Family Cemetery, 98 Old Bailey Road.

Angela Renee Narron, Jan. 16, 2022

Sept. 10, 1968-Jan. 16, 2022

Angela Reneé "Angie" Narron, daughter of Freddy and Linda Jones Narron and sister of Mandy Narron Fry and Ashley Narron Webster, died at 53 on Jan. 16, 2022, at her home in Johnston County, North Carolina. She was born Sept. 10, 1968, in Johnston County. She was preceded in death by her sister Beth Ann Narron. She was an active member of Antioch Baptist Church in Middlesex, where she taught Sunday school, sang with the Praise Team as well as played piano. Angie graduated from Smithfield Selma High School in 1986. She received her bachelor's degree from Duke University and then received her law degree from UNC-Chapel Hill. She began practicing law at Warren & Perry in Wake Forest, where she made partner. After over a decade in Wake Forest, she opened her own practice in Smithfield. She is buried in Antioch Baptist Church Cemetery.

Grover Creech, Jan. 20, 2022

April 1, 1926-Jan. 20, 2022

Grover Creech, father of Phillip Haywood Creech, Marcia Creech Parks, Byron Grover Creech and Lucia Creech Washam, and brother of Rose Creech Pittman, died at 95 on Jan. 20, 2022, in Smithfield, North Carolina. He is the son of the late Joseph Haywood and Zilphia Abi Creech and husband of the late Ruby Irene Stancil Creech. He was born April 1, 1926. He is the grandfather of Wayne Lewis Colley II, Christopher Sean Colley Sr., Jennifer Parks Haiducek, Justin Howard Parks, Christopher Graham Creech, Matthew Cameron Creech, William Russell Washam III and Kevin Joseph Washam.

March 2022

Frank Edwin Eason, March 6, 2022

May 31, 1941-March 6, 2022

Frank Edwin Eason, brother of Jean Eason LaVie and Jo Ann Eason Alexander, died at 80 on March 6, 2022, at home in Cathedral City, California. He is the son of Grover and Myrtle Stancil Eason. He was born May 31, 1941, in North Carolina. He joined the Navy and served for eight years, including two tours in Vietnam. He was injured and recovered in San Diego before being discharged. After retiring, Frank moved to Palm Springs, California.

Muriel Mercer Stancil, March 8, 2022

Feb. 28, 1930-March 8, 2022

Muriel Mercer Stancil, mother of Sharon Stancil Howard and Melissa "Missy" Stancil Pflaeging and the late Susan Stancil Plyer, died at 92 on March 8, 2022, at home in Richmond, Virginia. She is the daughter of the late Dock and Sadie Mercer and wife of the late Roy A "Ray" Stancil. She was born Feb. 28, 1930, in Wilson, North Carolina. She is the grandmother of Taylor Howard, Jordan Howard, Carolina Howard and Mathilda Pflaeging and great-grandmother of Avery and Anthony Howard. Muriel graduated from Rock Ridge High School and Carolina General School of Nursing. She worked at the Carolina Clinic for most of her career. She was buried in Maplewood Cemetery in Wilson, North Carolina.

Sara Jane 'Suzie' Parsons, March 26, 2022

Oct. 19, 1946-March 26, 2022

Sara Jane "Suzie" Parsons, wife of Louis Parsons and mother of Kimberly Parsons-Woodlief and Douglas Parsons, died at 75 on March 26, 2022, in Chesapeake, Virginia. She is the daughter of the late Eleanor Carson and … She was born Oct. 19, 1946, in Braddock County, Pennsylvania. She is the grandmother of Morgan Ann West, Megan Jane Woodlief, Keagan Celeste, Lindsey and Jerry Lee Woodlief III and great-grandmother of John Henry, Harvey Ann, Ivory Jane and Ireylnn Marie.

July 2022

Mable Irene Pittman Wallace, July 12, 2022

Nov. 29, 1923-July 12, 2022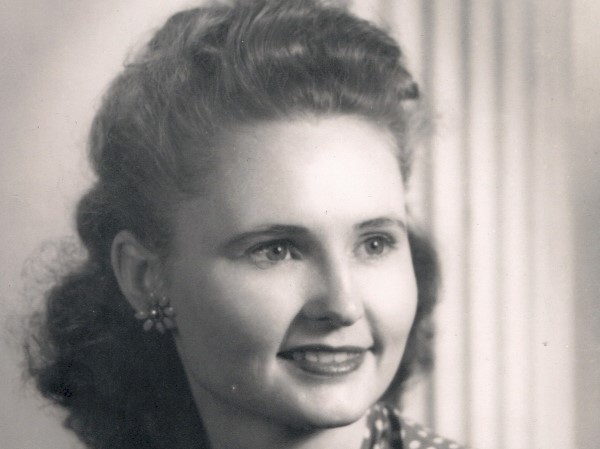 Mable Irene Pittman Wallace
Mable Irene Pittman Wallace, daughter of the late Fletcher and Gertrude Stancil Pittman and widow of Ed Wallace, died July 12, 2022, in Gloucester, Virginia, at the age of 98. Since Ed died Nov. 23, 2013, she lived on her own until the COVID-19 pandemic started. She recently moved in with son Billy and wife Joan.
Irene is survived by sister Anne Pittman Viverette, two sons, William E. "Bill" Wallace (Joan), and Bobby G. Wallace (Nancy), and granddaughter, Katy Wallace; along with many nieces and nephews and her beloved Parkview Baptist Church family.
The family will receive friends at 11 a.m. Tuesday, July 19, 2022, at Weymouth Funeral Home, 12746 Nettles Drive in Newport News, Virginia. A funeral service will follow the visitation at Weymouth Funeral Home Chapel.
Irene was born Nov. 29, 1923, and raised on a farm in Kenly, North Carolina, with her brothers and sisters -- Harvey "HA" Pittman, Tom Pittman, Mac Pittman, Gertie Pittman Buchanan, Jenny Pittman Hinnant, Ruth Pittman Langston and Anne Viverette.
Her mom Gertrude, Harvey Stancil's second child and a granddaughter of John Thomas Stancil, was also born in Johnston County.
Irene and Ed joined Parkview Baptist Church in 1947. They were active members. Ed taught Sunday School class for years and Irene served as church secretary and was treasurer of her Sunday school class.
Ed and Irene attended many Stancil Reunions.
In lieu of flowers, the family requests expressions of sympathy be in the form of donations in Irene's name to Parkview Baptist Church, Newport News. Arrangements by Weymouth Funeral Home.
---
If you have any death notices or photos to share, email us at rennhinton@stancilreunion.com.
---