May 31, 1949-Jan. 5, 2018
Marilyn Sue Joseph Stancil, Henry Branch, wife of George, mother of Jordan, Nick and A.J., grandmother of George and Eva Marie, died at 68, on Jan. 5, 2018, at home in Grayling, MI.
Her memorial service was held on Jan. 12, 2018, at Michelson Memorial United Methodist Church, Grayling, MI.
Marilyn was born to William and Marian Joseph on May 31, 1949. She grew up knowing her heritage and the important part her family's contributions made to Grayling.
Marilyn came from a long line of Josephs. Her great-great-grandfather, Hyman Joseph, immigrated to Michigan from Russia-Poland. His son, Abraham, came to Grayling before 1903. Her grandfather was William Hyman Joseph and her father was William J. Joseph. Members of her family were important founding members of Grayling.
George met Marilyn Sue Joseph when she was just 7 and he was 8. George was immediately impressed with Marilyn. They attended school together and their families knew each other.
While in school, Marilyn helped with the family business, The Grayling Mercantile Company or "The Merc," as it was affectionately known. She loved working there and new the customers. She also worked there whenever she could.
Marilyn and George both graduated from high school in 1971. Marilyn entered Michigan State University and George entered Central Michigan University. They stayed in touch and over the years as their love grew.
When George was a senior in college, the Vietnam War was still raging and there was concern about George being sent to war. Fortunately, his number never came up and the draft was eliminated in 1973.
George proposed to Marilyn and they began planning a large wedding for May 29, 1971. George and Marilyn were a popular young couple. Their wedding was quite an elaborate affair. A special highlight was George's dad. Tommy and his son Arnie sang the 1940's Sinatra song, "Always." They sang from the balcony of the Michelson Memorial United Methodist Church. This was beautiful and remembered fondly for many years.

They were excited when they decided to move to Jacksonville, Florida. They both taught at Jean Ribault High School. Marilyn taught 7th grade English and George taught Senior Government. George was very familiar with Florida as he spent part of every school year in Florida until high school.
Marilyn and George especially liked visiting Fort Lauderdale. Tommy, George's dad, loved showing them around his special haunts. Miami is where Tommy met his future wife, Georgianna Olson. During their year in Florida, Marilyn and George did lots of exploring.
George knew the special places he wanted to show Marilyn. These places had special meanings and he couldn't wait to share with Marilyn. Florida was also where George attended school during the winter during his pre-high school years. They returned to Michigan for Christmas.
After teaching in Florida for a year, Marilyn and George missed being near family. They returned to Michigan. While George taught school, Marilyn worked the "Merc."
Marilyn's sons Jordan, born in 1974, Nicolas, born in 1975, and Alexander born in 1979, were Marilyn's pride and joy.
Marilyn returned to her first love of teaching in 1986. She was committed to her students at Crawford-AuSable School. She was kind, friendly and popular. Her unique approach to her students showed her deep care for them.
Marilyn had a life long interest in Grayling. She worked hard to make it a better place. She was active in the Michelson Memorial United Methodist Church. In her younger years, she helped with Sunday School and the nursery.
Marilyn was married to George for 46 years. They lived in Grayling with the exception of spending one year in Florida. The Joseph family were important members of the Grayling Family. Marilyn will be missed by the community. She was unselfish and reached out to others with kindness and love.
Marilyn was outgoing and friendly. She was loved by everyone. This made her early death even more tragic.
Dec. 22, 1966-May 6, 2018
Angela is survived by her daughter, Kristina Mosley of the home; her sons, David Ruffin of the home, and Dennis "DJ" Mosley of Fremont; her mother, Marvelene Carico of Wilson; brothers, Frankie Murph of Elm City, Kip Murph and wife, Wanda of Wilson, and Michael Carico and wife, Angie of Wilson, and her special friend, Josh Nyce of Wilson. She was preceded in death by her father, Woodrow Murph; step-father, Robert Carico, and brother, Robin Murph.
Peggy Narron Peacock, daughter of Claude and Mozelle Stancil Narron and widow of Billy Ray Peacock, died at 73 on May 28, 2018.
She is the mother of Wendy Rae Shepherd.
She was born May 23, 1945, in Johnston County, North Carolina.
She was buried in the Antioch Baptist Church Cemetery in Middlesex. (Ronia)
June 2018
Samuel Roland Parrish Jr., June 2, 2018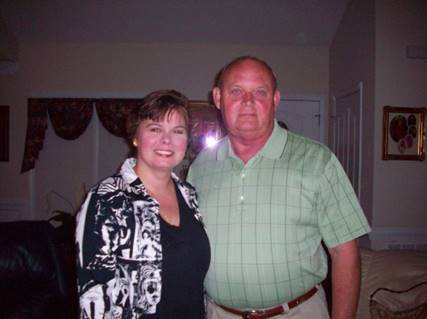 Samuel Roland Parish Jr. died June 2, 2018
Dec. 17, 1926-June 6, 2018
Samuel Roland Parrish Jr., Henry Branch, wife Sharon, daughters Elizabeth Nannette Faison (Ronnie), Sarah Worley (Yancey Williams), son Paul Worley (Beverly), sisters Linda Gail Parrish Poole (Harold), Faye Parrish Langston (Jay) and Kaye Talton, all grieved Sammy's unexpected death on June 2, 2018. Two brothers died early, Bobby Carroll Parrish, Elmer Ray Parrish and brother-in-law Buddy Talton.
Sammy leaves behind a devoted wife, Sharon, children, Nannette Parrish, Sarah Worley, Paul Worley, sisters Linda, Faye, Kaye and nieces and nephews who adored him. He leaves a legacy of love.
A memorial service was conducted at 5 p.m. Tuesday, June 5, 2018, in the chapel of Parrish Funeral Home with the Rev. Lee Colbert officiating.
Donations can be made to First Baptist Church in Smithfield at 202 S. Fourth St., Smithfield, NC 27577 or to Preston Robert Toschrain Tumor Center at Duke, DUMC, P.O. Box 3624 Durham, NC 27710 in Honor of Nanette Faison.
Sammy was born June 5, 1947, and grew up in a community where there were many cousins. He attended schools in Smithfield.
Then he joined the U.S. Army.
Once his enlistment was over, he returned home and opened a car dealership. This was a perfect business for Sammy, who never met a stranger. He was blessed with a great personality and formed many lasting friendships. Sammy enjoyed giving people good deals.
They appreciated him, and he became their car dealer. Often friends stopped in just to chat and catch up.
When he got to retirement age, he gave up his car dealership, but still enjoyed buying, selling or trading most anything with wheels. His specialty was broad, from golf carts to trucks.
Sammy found new opportunities to help his many friends.
Sammy liked a neat yard, neat house and neat trucks. He took pride in keeping things in their place.
He will be remembered for wearing starched khaki shorts as a uniform. This was considered his Trademark.
Sammy enjoyed retirement and spending time with his many friends when he was not buying or selling or trading.
When Sam was told he had cancer, he accepted it and said he would just be "carrying on." Like much of life, he accepted this diagnosis and continued living life to the fullest.
Ruby Stancil Creech, June 6, 2018
Ruby Stancil Creech died June 26, 2018
Dec. 17, 1926-June 6, 2018
Ruby Stancil Creech of Smithfield went home to be with her Lord on June 6, 2018.
The daughter of the late Mamie Ann Hocutt Stancil and James Oscar Stancil, she was born in Johnston County on Dec. 17, 1926. She attended Stancil's Chapel Elementary School and graduated from Glendale High School in 1944. In 1948,
Ruby married her childhood sweetheart Willard Grover Creech. After graduating from Hardbarger Business School in Raleigh, she worked several years for Wachovia Bank before going to work for the Dean of the UNC School of Dentistry while Grover was in Pharmacy School. While in Chapel Hill, she assisted in organizing and served as first President of the UNC Pharmacy Student Wives Organization. She assisted in fundraising events for the Institute of Pharmacy Building in Chapel Hill.
She received the Life Membership in Student Wives Organization in 1978. She remained a True Blue Tar Heel! After moving with Grover to Selma in 1954, Ruby became involved in the following community activities: Chair of Heart Fund and March of Dimes, Cub Scout Den Mother, Girl Scout Leader, Charter member and President of Selma Garden Club and Executive Board of the PTA.
As a member of Selma Baptist Church, she served as Director of Missions Groups, Sunday School Teacher, and was involved in Youth Activities. When the couple moved to Smithfield and Grover started J and C Homes Company, Ruby supported her husband again by using her bookkeeper and interior design skills for the company.
One of her hobbies was planning and decorating for special occasions. She enjoyed her work as a Wedding Coordinator and decorating for weddings and receptions. Ruby assisted in organizing Keep Johnston County Beautiful and served on the Constitution and Bylaws Committee. She served as Vice-Chairman of the Better Homes Advisory Council for Johnston County and assisted in organizing Johnston County's first Parade of Homes.
She served as president of the Woman's Auxiliary on the NC Pharmaceutical association in 1970 with "Happiness is Helping" as the theme for the year. She assisted in designing and quilting a special wall hanging commemorating the 100th anniversary of the N.C. Pharmaceutical Association. She received Life Membership in the Woman's Auxiliary in 1978.
"Happiness is Helping" became her motto for life. That was evident by all the volunteer work Ruby was involved in. One of her many passions was cancer prevention. Ruby served as a volunteer with the Johnston County Unit of the American Cancer Society for many years, serving as President, Vice-President, Secretary, Treasurer, and Board of Directors. She was the recipient of the President's Award in 1985, Sword of Hope Award in 1985 and Distinguished Service Award in 1987.
One of her favorite things to do was to be sure the wigs and hats were available to those who needed them. Using her talent for organization and making things beautiful, she assisted in organizing West Smithfield Community Development Organization and served as Beautification Chairman. She also coordinated design, planting and dedication of Bicentennial Memorial Garden on NC Highway 70 West in Smithfield. She also assisted in Smithfield's Bicentennial Celebration. Ruby Loved Flowers!
She assisted in organizing Rose Manor Garden Club and served at President, Secretary, Program Chairman, Anti-liter and Beautification Chairman. As a lover of flowers, she did many programs and conducted many workshops for other clubs. She received many Tri-color awards and awards of distinction for her flower arrangements in flower shows. Some of her flower designs were chosen to be used in the North Carolina Garden Club Calendar during the Bicentennial year - 1976.
She prepared many flower baskets and arrangements that were used to decorate different facilities and for patients to enjoy. As a member of Sharon Baptist Church, she served in many ways, including Director of Baptist Women, Sunday School Teacher, Church Council, Church Historian, flower and decorating committee and Baptismal Committee.
She also served as Mission Action Chairman. She served on the UMW Executive Board of the Johnston Baptist Association. and served on the committee to revise the Constitution and Bylaws. In 2002, Ruby and Grover together were the first to be awarded the M Keith Fearing Award for lifelong community pharmacy service as a couple. The Campbell University School of Pharmacy presented the award. This award recognizes outstanding pharmacists for their patient dedication, community engagement and professional involvement. They were very humbled to receive this honor.
She loved to work with flowers both in the yard and in arranging and decorating. She also had a talent for art work. She has painted and shared many pieces of her art work with others. She possessed unlimited energy, talent and ability. But, most of all she loved her family, supporting her children and grandchildren in whatever they were involved with. She loved other people and served where needed. That is what made her the happiest.
She desired to make the world a better place for others. She was preceded in death by brothers, James Orville Stancil, Rudolph (Doc) Stancil, George Guy Stancil and Jack Stancil: sisters, Gurnie Crabtree and Ruth Januik. She is survived by her husband of 70 years Willard Grover Creech Sons: Philip Haywood Creech and wife Rebekah Pennington, Byron Grover Creech and wife Tammy Tyson Daughters: Marcia Creech Parks and husband Gary Howard, Lucia Creech Washam and husband William Russell Jr Grandchildren: Wayne Lewis Colley, Christopher Sean Colley and wife Pamela Dawn Newlin, Jennifer Parks Haiducek and husband Dale Patrick, Justin Howard Parks, Christopher Graham Creech and wife Katy Millberg, Matthew Cameron Creech, William Russell Washam III and wife Caroline Westray, Kevin Joseph Washam and fiancee Jessica Connell Great Grandchildren: Christopher Colley Jr., Sharon Nicole Colley Funeral Services will be conducted at 2 p.m. Sunday, June 10, 2018, in Sharon Baptist Church with Rev. Benjamin Wines officiating.
Burial will follow in Selma Memorial Gardens. The family will receive friends from 5 to 7 p.m. Saturday evening at Parrish Funeral Home in Selma. In lieu of flowers, memorial contributions may be sent Sharon Baptist Church, 116 Britt St., Smithfield, NC 27577, or American Cancer Society, P.O. Box 22478, Oklahoma City, OK 73123. Online condolences may be sent to the family at parrishfh.com.
Bobby Earl Spivey, June 15, 2018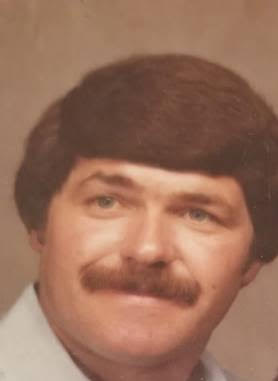 May 6, 1947-June 15, 2018
Bobby Earl Spivey, Samuel Branch, father of Nancy and Tracey, died June 15, 2018.
His graveside service were June 23, 2018, in Maplewood Cemetery, Wilson, N.C. Atlantic Cremation Services is in charge of arrangements. After the service, Nancy and Tracey invites visitors to come to 3007 Kingsmill Walk in Wilson. They welcome you to join them for a celebration of life where you can talk about the times you shared and see special photos.
Bobby Earl was born May 6, 1947, in Wilson, N.C. He was the son of Arthur Douglas Spivey and Hattie Lee Dameron. He married Flora Jean Stancil. Sadly, this did not last.
His two daughters are Nancy Lee Spivey Hackney, married to Jeff and Tracey Renee Spivey Duke, married to Chad.
His two granddaughters are Tori Alexis Duke and Dawn Chastity Duke.
Daughter Nancy shared this: "He was called by many names …' The Mayor', 'The Marlboro Man', 'The Man', 'Big Bob', 'Bobby', I called him 'Daddy.'
He was a true Southern gentleman. Daddy made his transition to eternal life on Friday.He never met a stranger. He was a true southern gentleman and a lady's man. He loved horses and a simple life. All who met him loved him. Even the way people called his name when they said, 'Bobby', was so filled with love that it is hard to explain in words. He was quick to agree and most times would reply to things with a passionate and resounding "Yeaaaaahhh! "We celebrate his life and our memories. Happy father day in Heaven, Daddy! I love you."
"Joe" Joseph Elijah Stancil, June 26, 2018
Dec. 16, 1925-June 26, 2018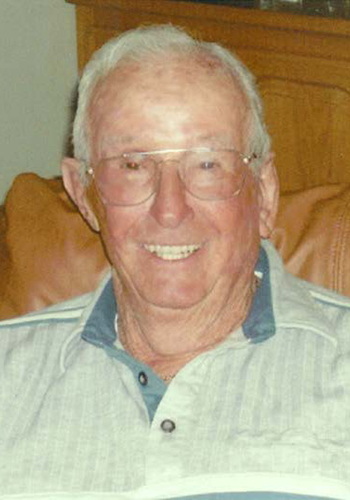 Joseph Stancil died June 26, 2018
"Joe" Joseph Elijah Stancil, Josiah Branch, husband of Marsha, father of Joe Jr. (Doralee), Elisa (Chuck), Edward (Helen), Kelly (Gene), Buster, grandfather of James (Cathy) and Randi, great-grandfather of Maeva, Margaux, died at 92 on June 26, 2018.
Joe is the son of Harry Lester Stancil and Eleanor "Laura" Christine Eyler Sayer Stancil. He was born in Mason, West Virginia, on Dec. 16, 1925. His older brothers are Chuck Sayer and Harry Lester Stancil Jr. Later he had 3 sisters, "Betty" Elizabeth Jean, "Ellie" Eleanor Joyce and Harriet Edwina.
Services for Joe Stancil Sr. are set for 1 p.m. Friday, Aug. 10, at Green Valley Community Church in Placerville, CA.
Laura and Harry moved their family to Baden Avenue in San Bruno, San Mateo County, CA. In 1930, Joe's dad, Harry, was a salesman for an Engineering Corporation and Laura was working as registered nurse.
Harry loved fishing. He worked hard with friends to figure out how to rig up a seat, so they could pull themselves out to the rocks. This was quite an engineering feat.
On Nov. 11, 1935, Joe was 9. Harry, Chuck, Anton had gone fishing while Grandpa Eyler and Joe spent the day at Rockaway Beach picnicking and fishing. Harry waved goodbye saying he expected to return by 4 p.m. At 5 p.m., Grandpa Eyler and Joe walked to the car's location. There was no sign of Harry, Chuck or Anton.
Grandpa Eyler and Joe waited until 8 p.m., then Mr. Eyler called the Coast Guard at the Golden Gate Bridge. The Coast Guard pulled themselves out to the rocks and found three lunches, a knapsack, and a big leather coat. Grandpa Eyler recognized the coat as Harry's. But no people were there.
After many hours, the Coast Guard's search ended without the recovery of any bodies. Laura notified Josiah's NC family. Josiah put a memorial for Harry in the Stancil Cemetery in Kenly off Glendale Road
Laura was pregnant at the time. Daughter Harriet Edwina was born Jan. 14, 1936. By summer she needed help and asked brother-in-law, Herbert, who lived in Arizona to take Harry Lester for the summer and Ralph and Ethel, who now lived on a ranch, to take Joe.
Times were tough. Laura decided to move her family to Camino, CA, in northern California. She felt this was a better environment for raising her five children and there was opportunity for using her nursing skills.
In 1940, Joe bought a 1924 Model T Roadster and he and older brother Harry Lester worked on it. A farmer offered them a Ruxtel rear-end if they dug out a full basement for him. They dug out the basement and Joe installed the Ruxtel rear end in the Model T.
Another tragedy struck when 5-year-old sister, Harriet died in a tragic accident. A neighbor, Mr. Hawkins, drove his big Lincoln car down daily to get water from the Larsen Ditch close to the house. He turned around in the yard and Harriet would ride on the running boards. She fell off the running boards, hit her head on a rock and died on October 3, 1941, almost instantly. On July 23, 1942, Joe ran an ad in the Mountain Democrat advertising 75 Rhode Island Red pullets for sale. They were 4 months old, weighed 4 lbs. each. He charged 80 cents each.
Joe's first job paid 35 cents per hour. He picked up brush for a farmer.
While attending high school, Joe worked at the Camino Box Factory. He earned $1.40 per hour and gave all his money to this mother. She gave him 25 cents per day for his lunch which was a 10-cent hamburger and a 15-cent milkshake.
Joe was a senior at El Dorado County High School when he joined the Navy on December 16, 1943. Joe was sent to the Navy School at San Diego, in January 1944. In October of 1944, Joe served aboard the USS Wayne. The skipper was T. V. Cooper, who had served in the Navy for 40 years. The USS Wayne was called a Sumter-class attack transport. It transported troops and equipment for amphibious invasions using small assault boats.
Joe's job was running landing barges in the South Pacific which unloaded landed craft and supplies on the islands. He was in four major battles: Guam, Saipan, Dutch New Guinea, a fifth was on Okinawa. The danger of battles was real. Joe's cousin, Harold Lloyd Stancil, Ralph's younger brother, died on board the USS Franklin in the Pacific, on October 13, 1944.
The USS Wayne was the first to visit Nagasaki, Japan, after the atom bomb was dropped. Joe recalled the city looking like a house whose interior had been destroyed by fire.
Joe became familiar with Asia, the South Pacific and the South China Sea. The USS Wayne went to Guadalcanal, Laite, Louisan, Holandia, Philippines and Pearl Harbor.
Joe was a mailman 3rd class. The USS Wayne visited Seattle and San Diego. Then the USS Wayne went through the Panama Canal. The USS Wayne stopped in New Orleans then went to Mobile, AL. The USS Wayne was decommissioned on 16 March 1946.
Joe finished his tour with Navy after 2 ½ years. He used the G.I. bill to attend the Bay area trade school in mechanics. Joe completed an apprenticeship at Clarkson Buick Motors in Redwood City.
Joe met Joan Muriel Sweetland, an US veteran of WWII, who served 2 ½ years overseas. She was from South Dakota. Joan was employed by the Alexander Sanitarium in Belmont. Joan was the daughter of Frederick Lorenzo Dow Sweetland and Rose Margaret Anglin of Falk County, South Dakota. She was born in 1923 and one of 14 children.
Joan was a registered nurse and had served in the US Army. She was a First Lieutenant. Joan was with General Clark's 5th Army in Italy for 2 ½ years. Joan was an RN and was assigned to hospitals in Italy, Egypt and Africa. Joan was also a nurse in the Navy.
A marriage license was issued to Joseph Elijah Stancil, 22, and Joan Muriel Sweetland, 23, both of Belmont, California, according to the San Mateo Times and Daily News Leader, published on June 18, 1946.
Joe and Joan had a wedding luncheon in Belmont, California. This was attended by Mrs. Eleanor Stancil of Camino, Michael Eyler, Laura's brother, San Mateo, Mrs. Harold (Jessie) Hansen, Mr. and Mrs. Harry Stancil of Belmont.
Joe and Joan married at 10 a.m. on Saturday, June 22, 1946, at the Church of the Immaculate Heart, Belmont, California, by Rev. Father Meyer. Harry and Beverly were their attendants. Among those attending were Joe's mother, Laura and her brother Edward Eyler. The wedding party had dinner at the Foxx Shoppe in Redwood City, California.
Joe and Joan honeymooned at the Big Basin Redwood State Park located in the Santa Cruz Mountains south of San Francisco. This is California's oldest state park, established in 1902.
They moved into the Bayview Heights home owned by friend Harold A. Hyne. This large Spanish-style home was built in 1930. In May of 1939, this was the location of a performance by the choir of the Seventh Day Adventist Church of Burlingame, CA. It's quite possible that Laura, also a Seventh Day Adventist knew the Hyne family as well as Joe. The Hynes did visit Placerville in 1939.
According to the San Mateo Times and Daily News Leader, published on July 6, 1948, Mr. and Mrs. Joseph Stancil has a son born in Palo Alto, California. At this time, they lived at Box 174, Belmont, California.
Joe and Joan returned to Camino in 1948. Joe spent five years working at Ken Collins' Buick Agency. Ken was married to Joe's sister, "Betty" Elizabeth Jean.
Joe was a man of many talents. He set about building his own house in 1948. Joe was smart and could build most anything.
Gordon Blair, owner of a lumber yard, financed this house. It cost just $4,000 and Joe sold it in 1952 for $12,500. He paid off his debt, quit working for his brother-in-law and borrowed $5,000 on his mother's house, Gordon Blair loaned him $10,000 and the Mother Lode Bank loaned him $5,000.
Joe opened his auto repair business, STANCIL'S GARAGE, on August 1, 1953. Joe's slogan was, "A Small Shop with a Big Reputation." It was located at No. 1 Broadway, Placerville. Joe charged $3 per hour labor. He also began dabbling in real estate, buying and selling land.
Joe and Joan had three children. Joseph Elijah Stancil Jr. was born July 3, 1948, in Santa Clara County, California. Santa Clara is located in what is known today as Silicon Valley. It was south of San Francisco. Elisa was born March 9, 1950, and Edward Sean was born May 13, 1952, both in El Dorado County, California. Joe and Joan lived on Coloma Road, Placerville.
Harry, Joe's brother and Harry's brother-in-law Ted Eggerling entertained at the Jeepers Jamboree held in El Dorado County. Ken, Joe's brother-in-law was co-chairman of the entertainment. Joe's brother, Harry sang and Ted played guitar.
In July 1955, Joe and Joan lived on Coloma Road in Placerville.
Joe was active in the community. In 1955, he was one of the 'Can Can Girls' for the Beta Sigma Phi Sorority Fund Raiser. He was also in the Placerville Minstrel and Variety Show.
Joe opened the first Toyota Dealership in Northern California in 1959. He sold Landcruisers and Coronas. Joe was creative with his advertising and knew how to catch the right attention to booster sales. He received certificates of appreciation in 1966 and 1973. At the onset of business Japanese merchandise was looked down upon and many chided the Stancil children, accusing them of being "made in Japan."
Joan was a volunteer at Girl Scout Camp in 1955, a Republican and a member of Beta Sigma Phi Sorority.
Joe became a Toyota Agency in 1962. By August of 1963 he was selected Dealer of the Month by Toyota.
In 1963 and 1964, Joe sold more Toyotas than any other dealer in the US. In 1965, Joe was the number one Toyota salesman in the entire United States. Joe moved to a new location in 1966, 650 Main Street. Toyota honored him for having the largest Toyota Dealership in the World. Joe Jr. began working with his father.
Joe was smart and taught himself to do the rock work on his new house.
In 1971, Joe divorced Joan and married Marsha Marie Ward Strand. Marsha had two children: Kelly Ann Strand born May 12, 1963, Santa Clara County, California and Melvin 'Buster' Gray Strand, born September 15, 1964, in Woodfords, Nevada.
Marsha grew up in El Dorado County. Her parents moved there in 1947. She received the good citizenship award when she was in seventh grade. Marsha was a member of the Drill Team, Golden Theta Rho. She enjoyed tennis and golf. She graduated from El Dorado High School in June of 1960.
Joe was a local hero. He saved the life of Gene Gilliha, who had a shop next door. Joe called the ambulance when he found Gene shot in the abdomen.
He was active in the VFW Sierra Nevada Post No. 2690. Joe was selected in 1955 as a El Dorado delegate to the Governor's Conference on Education. Joe supported local youth through purchasing the 4-H Champion Hog in 1963 and the FFA Lamb Champion in 1964. He chaired the Annual Girl Scout Campaign in 1973. Joe helped organize the Crime Stoppers Program in 1981. He donated funds for a CPR Training film used by the El Dorado District Red Cross in 1982.
Joe joined the Rotary Club in 1956. He served as president in 1967-68, when the Rotary Club started the Diamond Industrial Park. He faithfully attended their Thursday meetings.
Joe was active in the Chamber of Commerce, serving on the Industrial Committee. Membership in the Rotary Club gave Joe many opportunities to work in the community. He even got to cook pancakes for their fundraiser breakfast in 1958. Joe joined the Red Cross and donated materials for the Michigan-Cal Girl Scout Camp.
Joe was an active Republican, serving on the Republican Central Committee, offering his personal and financial support to candidates.
In 1975, Joe was selected as a trustee of the Marshall Hospital Foundation. Joe Jr. joined his father Joe as a member of the Rotary Club that same year.
In 1965, Joe was a member of the Rotary Club, VFW, American Legion, Elks Club, El Dorado Jeepherders and Hangtown Land cruisers for Toyota owners.
The Placerville Auto Dealers Association elected Joe, President. His brother-in-law Ken Collins, owner of the Buick Dealership was elected vice-president. They both donated cars to the Driver's Education program. Joe gave a Plymouth and Ken gave a Dodge in 1966. Later in 1973 and 1975 Joe and Ken donated additional cars.
In 1966, when Joe learned the Rhodes Winery was closing because of highway expansion, he decided to ventured into the winery business. He secured licenses and was able to save the old winery. Joe organized the El Dorado Wine Cellar and sold stock in the corporation. Looking to the future, a winery and wine tasting room were planned.
Joe supported the annual Fat Stock Show Junior Livestock Auction every year beginning in 1966, buying steers, swine and rabbits.
December 1966, Joe supported El Dorado Union High School Driver's Ed program, donating a Plymouth in 1966. El Dorade Union High School and CA AAA gave him certificates of appreciation in 1966 and 1973.
Stancil Motors became a Member of the Hangtown Chambers of Commerce in 1968 and the Hangtown-Auto-Show began. Also in that year Joe completed the well-known Dale Carnegie Course and presented the best talk on human relations.
Thanks to Joe, Railroad buffs in the area enjoyed a twelve-gauge steam engine. Joe helped form the Hangtown Express, Inc., a nonprofit corporation who operated the engine in 1973. The Hangtown Express made a one-round mile trip at the Gold Bugs Mine in Bedford Park. The steam engine and coal tender, was a scale model of trains from the Golden Age of Railroads 1870-1916. Joe and wife Marsha were guests of Toyota in Hawaii. They viewed the 1974 Toyota Models with other United States dealers. Toyota invited Joe and Marsha to Japan in 1979 to view the 1980 models.
In 1981, Joe turned over the automotive business to son Joe Jr.
Joe and Marsha traveled extensively in the US and Canada. At one time they had homes in Placerville and Mesa, Arizona.
While Buster was stationed in Australia, Marsha and Joe visited him for a month in December 1997.
Joe served on many important committees in Placerville. Among them were remodeling the courthouse, establishing the new jail, starting Crime Stoppers, Establishing Clyde Curtis Park, Lumsden Park, Diamond Industrial Park and Joe's Skate Park.
Joe's favorite saying, "The harder I work the luckier I get." His work ethic and ability to relate to people contributed to his success as a businessman and legacy in Placerville.
Clay Taylor Strickland, June 26, 2018
March 10-June 26, 2018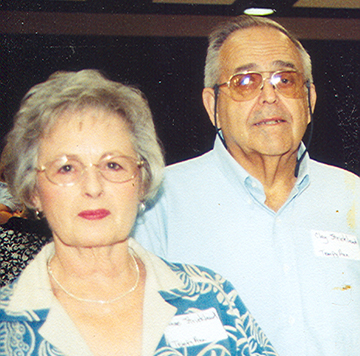 Dianne Godwin Strickland with husband Clay.
Clay Taylor Strickland, father of Cathy and Cindy and brother of Violet Weathers, died at 77 on June 26, 2018, in Spring Hope, North Carolina.
Clay has five grandchildren.
He was the husband of Dianne Godwin Strickland and the son of Marshall and Estelle Strickland.
He was born March 10, 1941. (Millard/Mavis)
October 2018
DOUGLAS L. ALEXANDER, Oct. 4, 2018
May 6, 1949-Oct. 4, 2018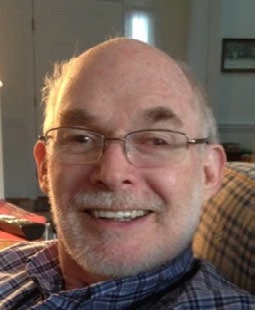 Douglas L. Alexander, husband of JoAnn Eason Alexander, died at 69 on Oct. 4, 2018, in Wilson, North Carolina.
He is the father of Josh.
He was born May 6, 1949, in Glendale, California.
He earned a bachelor's degree from California State University Long Beach and a master's degree from Southeastern Baptist Theology Seminary in Wake Forest. (Myrtle)
FLORA JEAN STANCIL, Oct. 7, 2018
Oct. 17, 1947-Oct. 7, 2018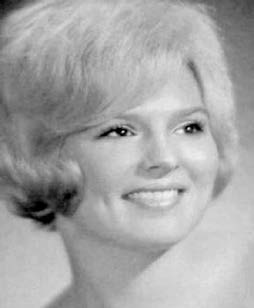 Flora Jean Stancil, daughter of Josiah "Fernie" and Doris Scott Stancil, died at 70 on Oct. 7, 2018, in SECU Hospice House in Smithfield, North Carolina.
She is the mother of Tracey Spivey Duke, Nancy Spivey Hackney and the late Michael Shayne Porthress and sister of Dianne Stancil Bailey and Steve Stancil. She was born Oct. 17, 1947.
Flora was a talented performer, singing with several groups. (Elbert/Josiah)
PATRICIA ANN JONES HARDISON, Oct. 24, 2018
July 4, 1945-Oct. 24, 2018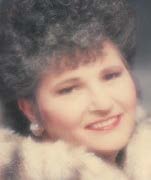 Patricia Ann Jones Hardison
Patricia Ann Jones Hardison, daughter of the late William and Annie Laurie Stancil Jones, died at 73 on Oct. 24, 2018, in Norfolk, Virginia.
She is the mother of Donald Ray Hardison and sister of Danny Jones and Gail Ellis and the late Dickie Jones.
She was born July 4, 1945.
Patricia worked for Kmart for 23 years.
She marched on Washington and helped reform child support laws. (Elbert)
ELIZABETH NANETTE PARRISH FAISON, Oct. 24, 2018
Jan. 7, 1971-Oct. 24, 2018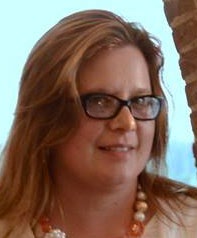 Elizabeth Nanette Parrish Faison
Elizabeth Nanette Parrish Faison, daughter of Judy Juanita Parrish Starr and the late Samuel Roland Parrish Jr., wife of Ronnie, died at 47 on Oct. 24, 2018, at her home in Hendersonville, North Carolina.
She is survived by her step-mother Sharon Worley Parrish, her sister Sarah Worley and brother Paul Worley.
She was born Jan. 7, 1971, in Johnston County.
She was a graduate of East Carolina University and former employee of Nortel Networks. Elizabeth was a member of Fuller Chapel Christian Church where her technology expertise was a huge contribution. (Elizabeth/Ruby)
November 2018
GORDON FRANKLIN PRICE JR., Nov. 17, 2018
Nov. 9, 1953-Nov. 17, 2018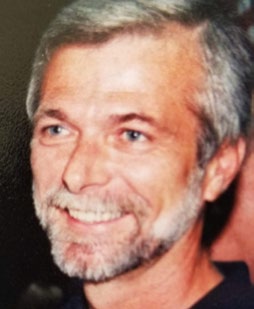 Gordon Franklin Price Jr.