January 2017
Doris Narron Stancil, Jan. 26, 2017
June 29, 1925-Jan. 26, 2017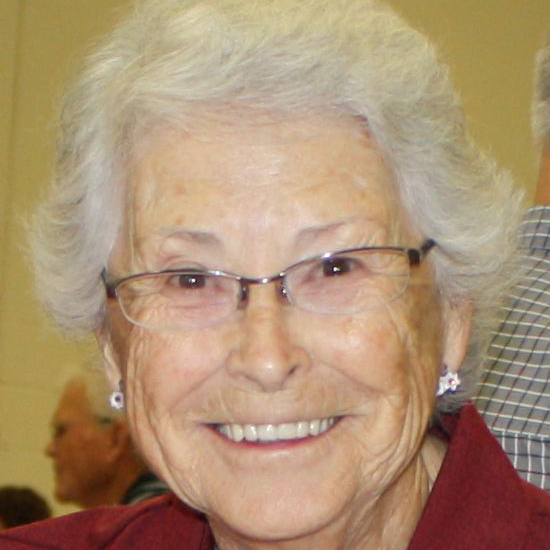 Doris Narron Stancil, Harvey Branch, widow of Garland, mother of Katie and George, grandmother of Emily, Laura, Robin, Adam and Bryan, great-grandmother of Talmadge Martin, Ada Pusser, Madison Martin, Hunter Martin, Dean Purser and Britton Giquere, died Thursday, Jan. 26, at 91. Doris had been battling pulmonary fibrosis successfully for 1 ˝ years, when she contracted pneumonia. She was hospitalized on Tuesday in Alleghany Memorial Hospital, Sparta, N.C. She passed away early Thursday morning. Parrish Funeral Home in Selma was in charge of the services. Visitation was from 2 to 3 p.m., on Sat., Jan. 28, 2017.

Her funeral followed at 3 p.m. in the chapel. Burial was at the Antioch Baptist Church Cemetery, on Hwy. 39, in Middlesex, N.C. Memorial contributions for the Children's Library Fund at Antioch Missionary Baptist Church, may be mailed to 8490 Highway 39, Middlesex, NC 27557.

Doris is survived by her daughter; Katie Yvonne Stancil Dale, husband Don, son; George Wallace Stancil, wife Pam, grandchildren; Emily Katherine Dale Giguere, husband Joe, Bryan Douglas Stancil, Adam Garland Dale and fiancé Katie Maslanka, Laura Dale Martin, husband Johnathan and Robin Dale, husband Steve, great-granddaughters; Talmadge Martin, Ada Pusser and Madison Martin, great-grandsons; Britton Lee Giguere, Hunter Martin and Dean Purser. Nieces; Brenda Hare Hooks, Cynthia Smith Carpenter. Nephew; William 'Billy' Gerald Stancil. Great-nieces; Sandy Guzzo Massello, Lisa Hooks Bennett. Great-nephews; John Angelo Guzzo, Jr., Christopher Carl Thom, Robert Gerald Stancil, William Justin Stancil, Lucas 'Lukey' Elliott Stancil.

First cousins: Irene Pittman Wallace, Anne Pittman Viverette, Billy Royce Pittman. Second cousins; Lisa Buchanan Hovater, Larry Buchanan, Steve Buchanan, Billy Wallace, Bobby Wallace, Holly Langston Nation, Jim Langston, Tim Pittman, Gail Pittman, Angela Pittman, Kandy Pittman Buchanan, Vicky Howard Bradley, Marsha Howard Farrell, Art Pittman, Chris Pittman and many nieces, nephews and cousins.

Doris was preceded in death by Garland, her beloved husband, of 67 years.

Doris was born, June 29, 1925, in Johnston County. She grew up on a tobacco farm in O'Neal Township, Johnston County. Doris was the daughter of Manley Narron and Katie Gainey. She had six older brothers; Manley Jr., Johnny, Arnold, Tom, OB, and Cremo. She was the granddaughter of Nancy & John William Narron and Sally & Mack Gainey. Doris met George Garland Stancil when he and some of his friends went to Stancil's Chapel to watch highway 42 being built. Doris and her family were also there to watch the construction. Garland asked someone, "Who is that girl on the other side of the road?" One person said, "It's Doris Narron, why?" Garland replied, "Well, that's the girl I'm going to marry!"

They began seeing each other. Garland was the youngest child of Harvey Arthur Stancil and Bertha Florence Smith. He was the grandson of John Thomas Stancil, a farmer & Delaney Catherine Sasser and Britton Smith, a carpenter & Patsey Jane Lassiter.

Garland grew up on a farm. He registered for the WWII draft, in 1940. He enlisted in the U.S. Army at Fort Bragg, North Carolina, on Oct. 12, 1942. Garland was sent by train to Camp White, Oregon, near the Cascade Mountains for basic training.

After about 6 months, Garland sent for Doris. She traveled by train cross country. They were married on May 16, 1943, in Oregon.

Garland completed basic training and was assigned to the infantry. He was leaving soon to go overseas. Doris rode the train back to North Carolina.

Women were encouraged to join the war effort by doing jobs the men use to do. She left North Carolina to work in the Norfolk, Virginia shipyards. She was trained as an electrician's helper. She used these skills years later when they built their home on the farm.

Garland was sent to Oran, Algeria in North Africa. Then he spent 14 months in Italy. Next, he marched from Naples to the Switzerland border.

Garland was discharged from the Army in Dec., 1945. He returned to the U.S. on the SS Fort Patrick Henry. This first Liberty Ship was built in Baltimore. Garland rode a troop train to Fort Bragg. He hired a car for $35, to take him to wife Doris' house in Johnston County.

Times were tough. Many young men were competing for jobs. Garland and Doris move onto the David Ermit Stancil farm. Garland farmed with one mule on shares for one year. Ermit was a distant cousin.

Garland and Doris moved to Fayetteville in 1947. Garland worked for the Veterans Hospital as a medical surgical attendant for four years. His older brother, Carl, also worked there for the VA. While in Fayetteville, Doris and Garland built a house.

In 1952, Garland and Doris moved back to Johnston County. He agreed to farm on halves for Dr. Raymond Elmore Earp. This was a big change from Fayetteville and their new house. They were furnished an ancient house on the farm. Doris remembered the cracks in the floor boards were so large she could see chickens running under the house! There was NO indoor plumbing, only an outhouse. Doris left behind a new washing machine too.

The farm was near Clayton. Garland was responsible for over 1000 hogs and 100 cows. The days were long and he did not even get Sundays off! He spent about 20 years with Dr. Earp.

Doris and Garland had two children, Katie Yvonne Stancil and George Wallace Stancil. Doris was an expert seamstress and made most of her and Katie's clothes. Doris also knitted, crocheted and cross-stitched.

In October of 1965, Garland and Doris, worked hard together to buy the farm where Garland grew up. Garland continued working for Dr. Earp while they saved and built a home on the farm, on what is today, Garland Lane, just off Glendale Road. For a while Garland managed Dr. Earp's farm, while farming on his childhood farm.

Doris had an interest in styling hair and had natural ability. She decided to attend cosmetology school in Raleigh. She opened a beauty shop in her home. She had many loyal clients who were also her friends. After many years, Doris cut back on her beauty shop days. She worked a few days a week doing alterations at Ann's Sewing Room, in Wilson.

Doris was a long time member of the Antioch Baptist Church, Middlesex. This was her childhood church. Garland joined this church too. Doris was a faithful member. Doris sang in the choir, presided over the WMU, (Woman's Missionary Union). She frequently visited and took food to the sick. She attended church services as long as she was able.

Doris had a large garden for years. After Garland's death, George helped her with the garden until she decided to stop in 2013. Doris froze, canned, and pickled a variety of vegetables. Vegetables in her garden included collards, cabbage, beans, cukes, tomatoes, potatoes, artichokes, okra and several varieties of squash.

Doris was an excellent cook and best known for her delicious old fashion apple jacks. Her grandchildren raved about her chicken pastry too. They expected her specialties on every visit and Doris did not disappoint them.

She was an avid reader and enjoyed T.V. shows, "The Bold and Beautiful" and "The Young and Restless." Son George, raised miniature donkeys. He also entered them in fairs, including the North Carolina State Fair. For a while, he kept some of them on his parent's farm. They enjoyed the cute, friendly donkeys.

Grandson Adam was interested in bugs. Doris fondly recalled his bug collecting visits when he was at NC State. He walked all over the farm, lifting up many logs and rocks and examining all the out buildings for a variety of bugs. Doris was so proud when he graduated with a Ph.D. in entomology and a minor in horticulture, on Dec. 18, 2015, from North Carolina State University.

Doris and Garland attended many Fletcher and Gertrude Stancil Pittman Reunions. Gertrude was Garland's half-sister. Her mother died when she was born. Her pa, Harvey, married Bertha a few years later. She was a wonderful mother to Gertrude. Garland died in October 2010. They were married for 67 years.

Visiting the farm was special. Bryan, Emily, Adam, Robin and Laura fondly recall fishing in the pond and the annual Easter egg hunt. Shooting skeet with Garland was a special memory. Doris joined in too. She preferred shooting at targets! This was a fun filled family affair. Doris and Garland attended many Stancil Reunions.

Daughter, Katie remembers her parents: "We grew up in a loving Christian home with parents who provided us with everything we needed and taught us to respect others, a good work ethic, and the importance of family. I'll forever be proud of who they were and how they lived. We were so fortunate to have them as long as we did and for our children to have a great relationship with them and special memories."

Son George remembers his parents: "They were hard working people that sacrificed a lot for their family. I'll always be proud of them and appreciative for the life they provided for us."

February 2017

Velma Hill Bunn, Feb. 3, 2017

Nov. 28, 1930-Feb. 3, 2017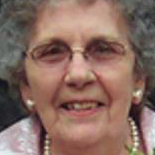 Velma Hill Bunn, Tempy Ann Branch, daughter of James Clarence and Mary Ella Renfrow Hill, granddaughter of Tempy Ann Stancil, mother of Susan, Sandra, Sherry and Betty Jo, died at 86.
Velma passed away on Feb. 3, 2017. Her visitation was from 6-7 p.m., Saturday, Feb. 4, 2017, at Singleton Funeral Home, 2413 Nash St NW, Wilson, NC 27896. Her graveside service was at 2:00 p.m. on Sunday afternoon at the Marsh Swamp Original Free Will Baptist Church Cemetery.
Memorials may be made to Marsh Swamp OFWB Church, 6664 Rock Ridge School Road, Sims, NC 27880 or Free Will Baptist Children's Home, P.O. Box 249, Middlesex, NC 27557.
Velma is survived by four daughters; Susan Bunn Lucas, husband Phil, Sandra Bunn Lucas, husband Mike, Sherry Lynn Bunn, Betty Jo Bunn Davis, husband Ricky; sister, Margie Hill; grandchildren, James "Jim" Patterson Harrington, widower of Rhonda Lucas Harrington, Robert "Bert" Jefferson Boswell, wife Kristen, Jefferson "Jeff" Colin Elliott, wife Christy, Zackary "Zack" Graham Elliott, Michael Holden Thorne and Matthew "Matt" Hunter Davis; great-grandchildren, twins Hailey Bunn Harrington and Hannah Patterson Harrington, Brayden Robert Boswell, Brooke Elizabeth Boswell, Colin Walter Elliott, Amelia Claire Elliott and Lilly Shyanne Thorne; she was especially close to nieces, Frannie, Linda, Janet and Mary; nephews, Rick, Bobby; special family friend, "Urkel" Chris Fox.
Velma was preceded in death by her husband, Bardin Jefferson "B.J." Bunn; sisters, Myrtie Hill Deans and Rachel Hill; granddaughter, Rhonda Lucas Harrington. Velma grew up in rural Johnston County. She was the youngest child of James Clarence Hill and Mary Ella Renfrow.
Velma was born at home on Nov. 28, 1930. She grew up in a large two-story white house with a large front porch and a triple fireplace. She had black hair and brown eyes. Her great-grandmother, Delaney Catherine Sasser Stancil, had brown eyes too.
Velma walked to the Presbyterian Sunday school. Velma grew up working in the neighborhood, helping in tobacco and picking cotton.
Velma learned to quilt and crochet. She gave her mother an afghan she made. She also had a talent for cutting, styling and perming hair. A gift she shared with her sisters.
Velma met Bardin Jefferson 'B. J.' Bunn, Jr., when she was 17. He was an Army veteran, who had served in Germany during WWII. A friend at Neb Renfrow's store, near Moore's School House introduced them. Neb had a juke box and his store was the neighborhood gathering and dancing place. Neb was the one who taught Velma to jigger bug. B.J. was the son of Martha Ethel and Bardin J. Bunn Sr. He grew up in the Rock Ridge community in Wilson County. He and Velma began dating.
Velma graduated from Glendale High School on June 6, 1949.
Velma and B. J. were married in the afternoon of November 4, 1950, by B. J.'s uncle, Preacher Herndan Boykin, at his home.
Velma and B.J. joined Marsh Swamp Original Free Will Baptist Church in Sims, NC.
Velma was a good cook. Her biscuits were delicious. She baked biscuits for each meal.
Velma taught herself to sew and became a talented seamstress. She had one of the early electric sewing machines. She sewed for her daughters. Velma was a caregiver for her mother-in-law, Martha Ethel Bunn for 5 years.
A few years later, when her mother, Ella, needed care, Velma visited frequently, giving her loving care.
B.J retired in 1989. Velma and B. J. went on their dream vacation trip that lasted 25 days. They traveled from North Carolina to California and back, visiting many landmarks.
B. J. researched his family genealogy. Velma accompanied him as he visited cemeteries, recording vital information. He put his research in a book. A copy is in the Braswell Library in Rocky Mount, N.C.
B.J. died on July 27, 2006. He and Velma had been married 55 years.
Velma liked flowers and had one of those rare, old fashion pink rose bushes that hummingbirds loved. Her indoor tabby cat, 'Kitty', loved to sit in the window, watching the birds.
Velma was a survivor. Over the years she overcame a number of medical problems including lymphoma.
Velma's 80th birthday was special. It was celebrated with dinner for the entire family at Parkers Barbecue in Wilson.
Velma was a cherished family member. She was surrounded by love. Her beautiful smile lit up a room. Her love made all feel special. She shared many childhood memories. She grew up in a family where hard work was valued and members looked out for each other. Velma left her family with a legacy of love.
March 2017
Roy 'Ray' Alfred Stancil, March 12, 2017
March 12, 2017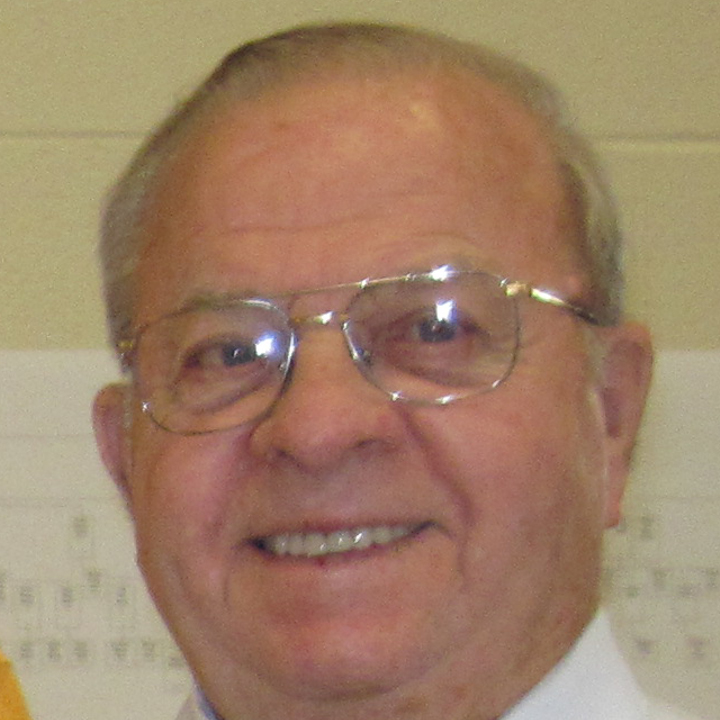 Roy 'Ray' Alfred Stancil, Samuel Branch, son of Lonnie, husband of Muriel, father of Susan, Sharon and Melissa, grandfather of Taylor, Caroline, Jordan, and Mathilda, great-grandfather of Avery, died at 91. Ray passed away expectantly on Sunday, March 12, 2017. His visitation will be on Friday, March 17, 2017, from 10 to 10:45 a.m. at Forest Hills Baptist Church, 1407 Forest Hills Road, Wilson, NC and other times at the home. His funeral will follow at 11 a.m. Rev. Justin Deeter will officiate.
Interment after the service is in Maplewood Cemetery. Flowers are welcome or memorials may be sent to Forest Hills Baptist Church, 1407 Forest Hills Road, Wilson, NC 27896 or the Wilson Elks Lodge, P.O. Box 3774, Wilson NC 27895.
William Timothy Batts, March 26, 2017
Oct 10, 1966-March 26, 2017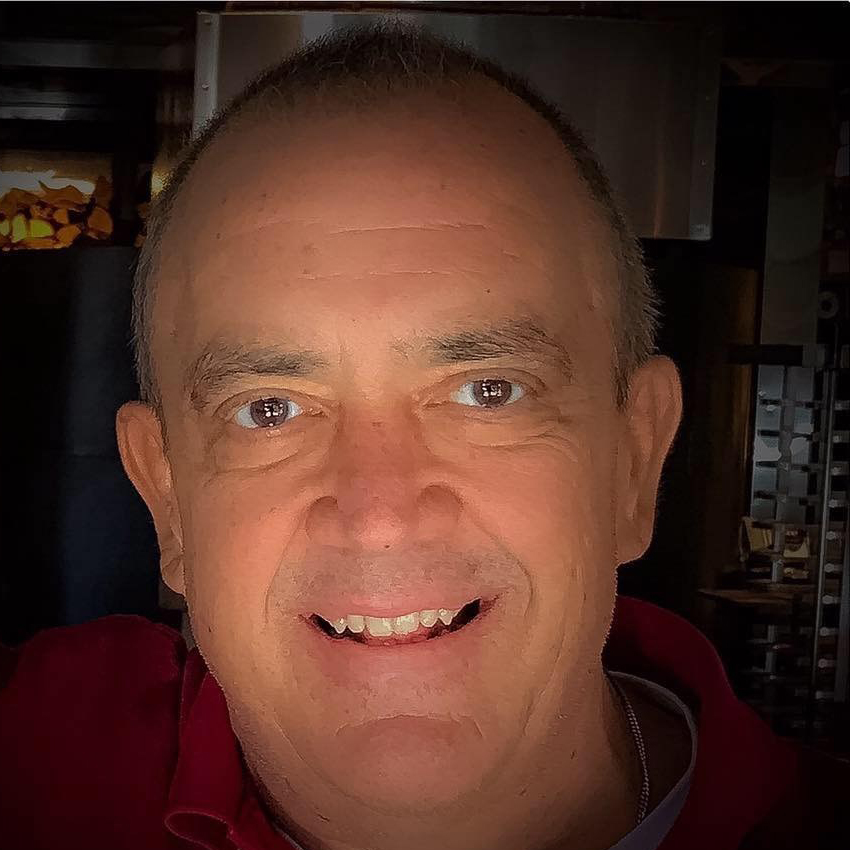 William Timothy "Tim" Batts, George Branch, grandson of Vazelle, son of Bill, brother of Claire and David, dad of Eva and Nick, died on March 26, 2017, at 50. A Celebration of Tim's Life was held on Saturday, April 1, 2017, at 4 p.m., at Mitchell Funeral Home, 7209 Glenwood Ave. in Raleigh. The family received guests immediately following the service.
A GoFundMe Educational Fund for Eva and Nick's has been created.
Tim began medical treatment for cancer in October, at Duke University Medical Center. He stayed with his uncle and aunt, Jim and Kathy Batts in Wake Forest, N.C.
Tim made trips home to Bristol, Virginia. Eva and Nick's mother, Leanne, made trips with them to Wake Forest, including Christmas. Tim last trip home was to celebrate Nick's 12th birthday, Feb. 13.
Leanne drove Eva and Nick to visit Tim, for the last time on March 25. These visits brightened Tim's days.
Tim is survived by children; Eva Nichole Batts and William Nicholas "Nick" Batts, father; William "Bill" Henry Batts Jr., wife Jackie, sister; Claire Suzanne Batts Green, brother; David Henry Batts, wife Lea. Niece; Hattie Elizabeth Batts, Nephew; Henry Parker Batts. Uncle; James "Jim" Ralph Batts, wife Kathy. First cousins; Julie Renee Batts Hunter, husband Gil, James "Jamey" Ralph Batts Jr., wife Lisa, Cousins; Benjamin G. Hunter III, James Mitchell Hunter, Brenden Sawyer Hunter. He was preceded in death by his mother; Brenda Forrest Roden Batts; grandmothers Eva Vazelle Stancil Batts Jessup and Omar Middleton Roden Brown; Grandfathers William Henry Batts Sr. and Roy Forrest Roden. Tim's dad, Bill, was a career Naval Officer. He graduated from the Naval Academy in 1959.
The family; Bill, Brenda and Claire, moved to Idaho in 1964. Older brother, David, was born the next year. Tim was born on Oct. 10, 1966.
Bill brought his family to the 1976 Stancil Reunion.
The family made several moves before his dad, Bill, retired in 1980 from the Navy. They settled in Wake County, North Carolina Tim graduated from Middle School in Cary and graduated in 1985, from Apex High School in Apex, a suburb of Raleigh.
In 1985, Tim began college at UNC Greensboro. After two years, he transferred to NC State University. This university had also been the choice of his uncle, Jim, and first cousin Jamey, He graduated in 1990 with a degree in Communications.
His first job was as a sales rep for Xerox. He worked in Raleigh and Wilmington. While at NC State University, he met Leanne Stepanovich She grew up in Pennsylvania. Leanne and Tim fell in love and were married on Oct. 22, 1994, in Fairfax, Virginia.
They welcomed two children; Eva and Nick. Tim formed friendships throughout his work career. An early position was with IKON Office Solutions. He sold high speed printing services. After a few years, Tim was hired by Verizon FIOS (Fiber Optic Service).
He was popular with co-workers and a good influence. They especially enjoyed his wonderful sense of humor, laughter and traveling with him. Tim had a ready smile and was known for his graciousness, generosity, dedication and intellect. Tim was adaptable and a quick learner. He loved and gravitated toward new challenges. Fellow salesmen and women, watched in awe as Tim's natural charisma, genuine interest in people, phenomenal memory, helped him succeed in life and sales. Friends were quick to recommended Tim for job openings. Tim had the self-confidence necessary to tackle new and challenging positions. Tim always exceeded expectations. Tim used his skills to make each new business venture a winner for the company.
Tim always had an eye towards the future and he was enthused about new opportunities, including being named Director of Sales for Aligned Technology Solutions LLC. Tim supported both the NCSU Wolf Pack and the UNC Tar Heels. He loved cheering them to victory.
One of Tim's memories, was meeting friends at The Starboard in Dewey Beach, Delaware, in 2005. They enjoyed live music, delicious food, craft beer and watched the UNC Tarheels win the National NCAA Title! Tim favorite baseball team was the Boston Red Sox and favorite NFL team was the Oakland Raiders. Spending time with family was important.
Tim was a great dad who spent time with Eva and Nick, demonstrating unconditional love and pride. His life was centered around them. Nick joined the Boy Scouts. Nick and Tim enjoyed camping trips. Tim was a proud dad when Nick was selected for the Order of the Arrow. It honors Scouts that best exemplify the Scout Oath and Law.
One highlight of spending time with Uncle Jim, was having lunch with cousin, J.G. Renfrow. Tim loved hearing family stories. He felt a real connection and longed to know even more to share with Eva and Nick. Tim spent the fall and spring with Uncle Jim and Aunt Kathy, while in treatment at Duke. Tim enjoyed lunch in Zebulon with Jim, Jamey, and Cousin J. G. Renfrow.
They shared memories about the extended family. Tim enjoyed visits from his sister, Claire. They grew close during the months he spent with Jim and Kathy.
Memories of first cousin, Jamey: "When Tim, David, Claire, Renee, and I were young, we spent holidays together at Granny Bea's house, we especially enjoyed, when cousins were able to sit together in her parlor room and share our dinner together, where we would laugh and share our food. When Tim first moved to Raleigh from Norfolk, I carried Tim around town in my yellow Chevy Nova. We enjoyed hanging out at the Kildare swim club. Tim shared his love for music, including Dillon Fence concerts, football, and his Eva and Nick. We shared our alma mater NCSU and enjoyment of watching athletic events. I'm going to miss you buddy!"
May 2017
Marshall Barnes Pope, May 1, 2017
June 5, 1934-May 1, 2017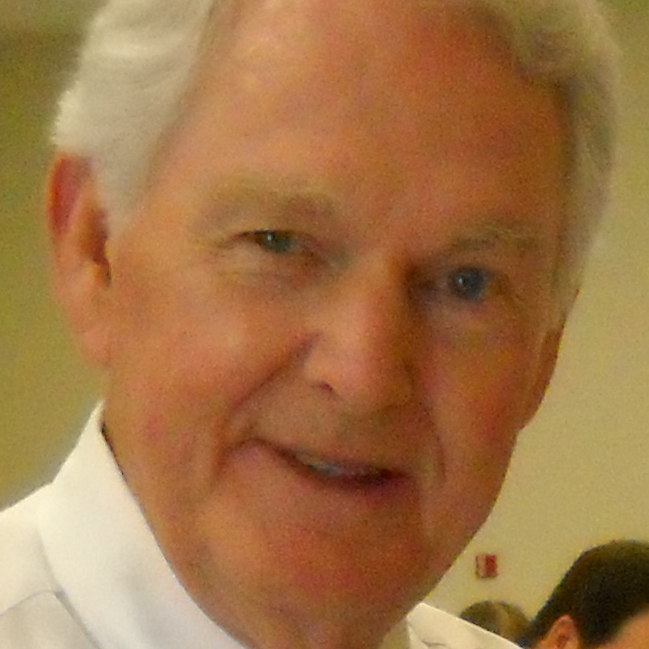 Marshall Barnes Pope, Henry Branch, grandson of Henry, son of Agnes and Raymond, husband of Jean, father of Kathy and Brent, died at 82. Marshall died on Monday, May 1, 2017, in the Johnson County at SECU Hospice House, Smithfield, North Carolina, after a few months of health problems.
Marshall's funeral was at 11 a.m. Thursday, May 4, at Joyner's Funeral Home, Wilson. Entombment followed at Evergreen Memorial Park, Wilson. Elder Harold Pittman, officiated. The family received friends from 6–8 p.m. Wednesday at Joyner's Funeral Home, Wilson and also at the residence. Memorial contributions, in honor of Marshall, may be made to the Pennies from Heaven, Regional Medical Oncology Center, 2624 Ortho Drive, Wilson, North Carolina 27893 or SECE Hospice House, 426 Hospital Road, Smithfield, North Carolina 27577.
Marshall is survived by his wife of 62 years, Jean Faye Brown Pope, daughter; Kathy Lynn Pope Gallant, husband Richard, son; Marshall Brent Pope, wife Sherry, Grandchildren; Andrew Richard Gallant, Mary Marshall Gallant Kunicki, husband David, husband David, Katherine Brown Pope Andrews, husband Derek. Great-grandson; Talon James Andrews.
Sister-in-law; Betty Louise Hare Pope, widow of Charles, Nieces; Connie Lanette Johnson Moore, Sara Ann Bass Johnson, Marsha Johnson Barfield, Frances Renee Johnson Futch, Vivian Elizabeth "Libby" Pope, Frances Annette Pope Patterson, Myra Dawn Pope Bridges, Bonnie Gail Pope Nutter.
Nephews; Joseph Raymond Johnson, Kimmy "Kim" Eugene Pope, David Claiborne Pope. He was preceded in death by his parents, Clarence Raymond and Nancy Agnes Stancil Pope, his four siblings, Frances Pope Johnson and husband William Robert, Raymond Eugene "Gene" Pope, wife Grace, Charles Ray Pope, and Henry "Speck" Claiborne Pope and wife Carol Ann Lewis Pope. Nephews; Robert Gerald Johnson, Randy Nelson "Newt" Pope.
Marshall was born at home on June 5, 1934. Dr. Woodard delivered him. He was the second son and third child of Agnes and Raymond. Mary Frances and Raymond Eugene "Gene" were older.
Marshall grew up in Center Ride Presbyterian Church. This church was started about 1915, by his grandpa, Henry Stancil, and neighbor, Thomas Cockrell. They joined together to donate land for the recently organized, Center Ridge Presbyterian Church. This church grew out of the neighborhood Sunday school, held at Mr. Tommy Cockrell's house.
Henry and his entire family joined Center Ridge Presbyterian Church. This was the closest church. Henry let the church use his well at the tenant house. He donated the timbers for the Church building.
Raymond was a tenant farmer for his father, John Thomas Pope. Raymond grew tobacco, cotton, wheat and corn. Tobacco and cotton were the main cash crops. His sons; Gene, Marshall, Charles and Henry "Speck" all worked on the farm.
Marshall attended Glendale High School. He was elected president of his Junior Class. Marshall, was agile, athletic and a talented basketball player. When he was a freshman, he played on the Midget Basketball team. He played basketball when he was a sophomore, Junior and Senior.
He was the assistant editor of the 1952 yearbook, Glen-Cedo and also the sports editor.
Marshall was stage manager for the play, "There Goes the Bride."
Marshall was voted the Best Dressed in his Senior Class.
Marshall graduated from Glendale High School in 1952.
Marshall met Jean Faye Brown from Micro, at a Glendale Basketball game. She was there to see the Micro boys play Glendale High School.
They had much in common. Jean was a gifted basketball player on the Micro high school team. She played all 4 years, and was selected for All County 2 years and for Tournament Play, 2 years. She was also voted the most athletic in her class. This comment about her is in her school yearbook was fitting, "A whiz when it comes to basketball!" After graduation, she played college basketball.
Jean's parents, Artis Ervin Brown and Zela B. Brantham farmed.
Marshall and Jean Faye Brown married on Feb. 26, 1955. They married in the home of W.E. Renfrow, a Free Will Baptist minister, in O'Neal Township of Johnston County. Ila Stancil Creech, Marshall's aunt, was a witness. Marshall worked in the Norfolk shipyards for 10 months. Then he was hired by a sheet metal company out of Indiana and helped put the sheet metal on the Westinghouse Plant in Raleigh.
Marshall served in the U.S. Army. He was sent to France. He had his Radio License and was assigned to man the radio site in France. During the Oct. 16-28, 1962, Cuban Missile Crisis, he was recalled to the United States, and stationed at Ft. Bragg, N.C.
Marshall and Jean had two children; Marshall Brent Pope born in Ahoskie, N.C. Kathy Lynn Pope born in Morehead City, N.C.
Marshall worked for Carolina Telephone Company in several North Carolina locations including Morehead City, Ahoskie and Wilson. He enjoyed the work and excelled there. Carolina Telephone was bought by Sprint and he retired from Sprint.
Marshall was a life-long sports fan, particularly Basketball. He and Jean's love of basketball began in high school. His favorite college team was the Duke University Blue Devils.
Marshall and Jean were so proud of great-grandson, Talon James Andrews, son of Derek and Katie.
Marshall farm heritage was evident when you looked at his pristine and beautifully manicured lawn. Marshall was an avid reader after his retirement. He enjoyed a wide variety of books including suspense, legal, political thrillers, history and mysteries. He kept a list of books he read.
Marshall always took pride in his appearance. He wore bright and happy shirts, ironed to perfection and khakis with perfect pleats. Marshall and Jean enjoyed eating at Cracker Barrel, McDonalds and Bojangles. Many who worked and ate there became good friends.
Following retirement, Marshall donated time delivering meals on wheels for the Wilson County Senior Center.
He also volunteered at New Hope and other elementary schools. He also coached in the Wilson Recreation youth baseball league. He formed many special long-lasting friendships with children, parents and staff. When he and Jean went out, people wanted to speak to Mr. Pope. He was a mentor to numerous children, forever stopping to talk to kids who passed his way, often remembering them with gift cards on their birthday.
Marshall and Jean liked to travel and destinations were New England, Nova Scotia, the Grand Canyon, Arizona and Seattle.
Several months before his death, he and Jean traveled to Chicago to attend the wedding of his namesake and granddaughter, Mary Marshall. He and Jean were very happy to be able to make this trip!
Marshall will be remembered as a kind, thoughtful man, who brought joy and smiles to others. He was a good neighbor and friend.
Marshall was also a devoted family man. He and Jean shared a special love that began when they met at a basketball game in 1952.
Daughter Kathy remembers her dad.
"Was known as a friendly man with a beautiful smile for everyone he met...took time to reach out to people he didn't even know... Brightened everyone's day just by being with him for a few moments… was a hopeful, optimistic, thoughtful, caring soul and a gentleman."
June 2017
Donald Eugene "Jimmy" Renfrow, June 22, 2017
Nov. 8, 1927-June 22, 2017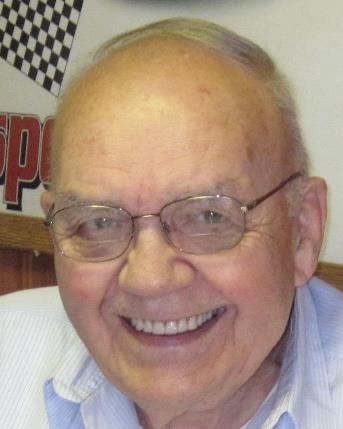 Donald Eugene "Jimmy" Renfrow, George Branch, son of Graydon and Rachel, brother of Gilda, Charles Edward, J.G., and Harold, widower of Elizabeth "Isabel", father of Donna, grandfather of Alexis and Nicholas, died at 89.
Donald had been diagnosed with cancer. It took his life on Thursday, June 22, 2017, after he returned home from a brief hospital stay.
His visitation was from 9 a.m. to 10 a.m. on Wednesday, June 28, with the funeral service starting at 10 a.m., at the Fenton & Hennessey Funeral Home, 55 Westminster St., Bellows Falls, VT. After the funeral, the burial will take place at 2 p.m. in the Massachusetts Veterans Memorial Cemetery, 1390 Main St., Agawam, MA.
Memorial donations may be made to the New England Honor Flight, P.O. Box 16287, Hooksett, NH 03106; the Springfield Humane Society, 401 Skitchewaug Trail, Springfield, VT 05156; or the Third Congregational Church, 14 River St., Alstead, NH 03602.
Donald is survived by his daughter: Donna Renfrow Burnes, grandchildren: Alexis and Nicholas, brother; J. G. Renfrow, wife Denise, nieces; Meredith Renfrow Braswell, Katherine Renfrow Williams, husband Steve, Lisa Fay Renfrow Fisher, Michelle Renfrow Smith, husband Tim, nephews: Walter Derek Six, Vincent Thomas Renfrow, wife Misty, great-nieces; Rachel Denise Strother, Abigail Katherine Williams, Katrina 'Katie' Gray Williams, Michelle Faye Fisher, MacKenzie Elizabeth Renfrow, Kayla Jeanine Renfrow, great-nephews; Joey Lane Pope, Thomas Michael Strother, William Graydon Braswell. First cousins; Bobby Renfrow, Reba Stancil House, Renn Stancil Hinton, Hale Ralph Stancil, wife Becky, William Harold Stancil, William "Bill" Henry Batts, wife Jackie , James "Jim" Ralph Batts, wife Lisa, Jean Eason LaVie, husband Al, Frank Edwin Eason, JoAnn Eason Alexander, husband Doug, Jes Arnold Hales, wife Betsy, Mary Ann Hales Weisiger, husband Lewis, George Ira Stancil III, wife Carol, Shirley Stancil Ginn, husband J.D. He was preceded in death by Elizabeth Anna "Isabel", his wife of 56 years, sister; Gilda Gray Renfrow Six, husband Walter, brothers; Charles Edward Renfrow and Harold Thomas Renfrow, nephews; Mark Walter Six, Matthew Walter Six.
Celia Rachel Stancil married James Graydon Renfrow on Dec. 8, 1926. They were married in Selma by a Presbyterian Minister, Rev. A. M. Mitchell. At this time, Graydon was already a member of Spring Hill Presbyterian Church. Donald Eugene was delivered by a midwife on November 8, 1927, in Lucama, Wilson County, NC. Graydon gave Donald Eugene the nickname, "Jimmy". He claimed Donald Eugene was too hard for a little boy to say! Jimmy was also given another nickname, George Thomas, by great uncle, Harvey Stancil.
Jimmy's very favorite Christmas gift was a tricycle.
Jimmy started to school in Buckhorn in 1933. He attended first and second grades. In 1936, the family moved to the Peacock Place in Kenly and he went to school in Kenly. Jimmy watched brother J.G., who was less than a year old, while his mama picked cotton for extra money. He was placed in a basket. Jimmy attended First and Second grades in Buckhorn. He attended 3rd grade in Kenly. Then the family returned to Buckhorn.
In 1937, Graydon moved the family back to Lucama. Jimmy was a good worker. An early responsibility was plowing. He was handy with all farm chores and his pa depended on him. When Jimmy was 10 years old he caught his first fish off the bank of Little River, near Smithfield. Rachel fried it just for him.
Jimmy continued to enjoy fishing throughout his life.
Rachel taught Jimmy to milk when he was 12 and this became his job until he left home and then J.G. took over.
As soon as Jimmy was big enough, he began plowing with the mules. He recalled picking cotton and fighting boll weevil, bent on devouring it. Farm work was hard and never ending. There was always plenty to eat.
Jimmy began smoking like many young men his age. A habit he found hard to break.
Jimmy attended 8th and 9th grades at Rock Ridge. School was not enticing to Jimmy. He quit after 9th grade. When he turned 18 in November, he started looking at other opportunities. Rachel approved. Jimmy went for his military physical but failed because of his eye sight.
In January 1946, he was drafted; he passed the second physical, enlisted immediately and was sent to Fort Bragg. He joined the Army Air Corp. Jimmy transferred from the Army to the US Air Force in 1947, when it was officially created. He completed high school education in service. Jimmy was stationed at Scott Air Force Base in IL.
At first, he was being trained to be a teletype operator. Then the Air Force asked for volunteers to attend cooking school. Jimmy raised his hand. He was trained to cook and sent to the Westover officer's mess. He was ordered to make the salad, he cut up the heads of lettuce into wedges and had tomatoes wedges too. An Army doctor had the party, Jimmy made a salad and then saw a worm in it! He discreetly removed it. According to Jimmy, the most important Army Motto is this: "Army operates on its stomach; if you don't have your food you don't have your Army!"
Jimmy was sent to Greenland from June through March in the late 1940's. He was told there was a woman behind every tree, but the catch was, there were no trees. Jimmy returned to the USA aboard the SS103, a refrigeration ship. There were Army troops on board.
In 1948, Jimmy bought his first car, a 1940 Dodge for $800. Gasoline was 19 cents per gallon. On 1951, Jimmy was stationed at Westbury, NY. He went to 'Paradise' a glorified beer joint with a sergeant and his date. There were no girls. The owner told him, "Come back tomorrow night , we'll have the girls here." He did and met Isabel Gorski. They began dating in July 1951. Her parents, Thomas and Anna Gorski, immigrated from Hamburg, Germany in 1908.
Jimmy bought his first new car in 1952, it was a green Chevrolet and he paid $1900 for it. Jimmy thought this was the a perfect way to start married life! 'They were married on February 23, 1952, in the Catholic Chapel at Westover Air Force Base. Isabel's parents attended.
Throughout their marriage, Isabel attended the Catholic Church and Jimmy attended the Presbyterian Church.
In 1956, he was at Langley Air force Base, close to Hampton, VA. Langley is the home of the United States Air Force's 1st Fighter Wing (1 FW) and the 480th Intelligence Wing (480 IW). It also hosts Headquarters for the, Air Combat Command (ACC).
While in VA, Jimmy and Isabel lived close enough to visit Josiah cousin, Mozelle Stancil Campbell, daughter of his great-uncle, Josiah Stancil. Jimmy and Isabel lived in nearby Circle Trailer Park. Mozelle's daughter, JoAnn, recalled their visits and sometimes staying for dinner.
Jimmy and Isabel had a beautiful boxer they doted on. Isabel expressed concern that she wasn't pregnant. Mozelle said very matter of fact, "If you'll get rid of that dog you'll get pregnant!" Eventually the dog was gone and Isabel became pregnant.
Donna Jean was born on Feb. 21, 1958.
Jimmy was ordered to go from VA to Alaska in 1959. This was before Alaska was a state. By this time, daughter Donna was one year old. His tour was 2 years and only children over two years old could go to Alaska. Isabel and Donna moved into a trailer in her parent's yard. Jimmy did extra hard duty to reduce his time away to only 18 months. When he returned, it took some time for Donna to adjust to having her dad home.
Jimmy retired in 1966 and then joined the civil service in VA. He worked in the Mess Hall of the Officers Mess at Westover during the Vietnam War and also at the Northampton V.A. Hospital.
Jimmy took a test to get rating, as a chief cook, Jimmy's best duty station was at Langley. When Jimmy retired, with time in the Air Force and time in civil service, he served 37 years 2 months. This spanned World War II, Korea, and Vietnam. When Jimmy retired in 1989, he and Isabel moved to Chicopee, MA. Jimmy adopted a cat, Tinkerbelle, after Isabel had a stroke in 1990. For years, Isabel was able to stay at home. Eventually she entered a convalescing home in Chicopee. Jimmy visited her on most days. They had always had a particularly close and loving relationship.
Jimmy and J. G. were avid Red Sox fans.
In the mid-1990s, they visited the Ted Williams Museum in St. Pete, FL. They were fortunate to meet him there. He was their baseball idol. Isabel died on July 7, 2008. A Mass of Christian Burial was celebrated on July 11, 2008, at the Basilica of St. Stanislaus, Chicopee. Isabel was buried in the Massachusetts Veteran's Memorial Cemetery, Agawam, MA. Jimmy lived by himself for number of years in Chicopee. He spent the last years with his daughter, Donna in Landon, NH. He attended Stancil Reunions.
In 2016, J.G. and his grandson Thomas Strother visited Jimmy, Donna, children Alexis and Nicholas in New Hampshire.
Jimmy is remembered as a kind and gentle man who was blessed with a warm and affable personality. He was a loving father and grandfather. He had a deep faith. His life was an example of how we all should live.
If you have any death notices or photos to share, email us at rennhinton@stancilreunion.com.

---