January 2015
Ethel Mae Walls Collier, Jan. 23, 2015
Aug. 9, 1930-Jan. 23, 2015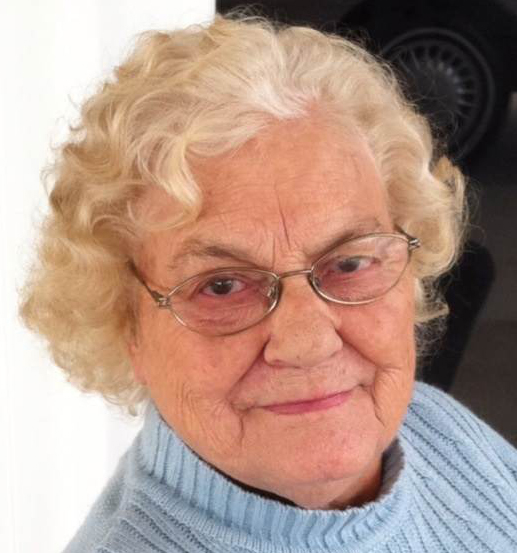 Ethel died Jan. 23, 2015
Ethel Mae Walls Collier, 84, died, Jan. 23, 2015, in Wilson, N.C. Ethel was born Aug. 9, 1930 to Bennet and Erma Candis Stancil Walls. She met her future husband, David Collier, at the Rusty Williams Musical Tent Show. In Wilson. They married after Ethel graduated from Lucama High School. David was a meat cutter for Smithfield Virginia Packing Company. They joined Westminster Presbyterian Church. Their children are Jimmy, Jeannie, Judy and Jacqueline.
February 2015
Jerry Wayne Furr, Feb. 1, 2015
Sept. 16, 1948-Feb. 1, 2015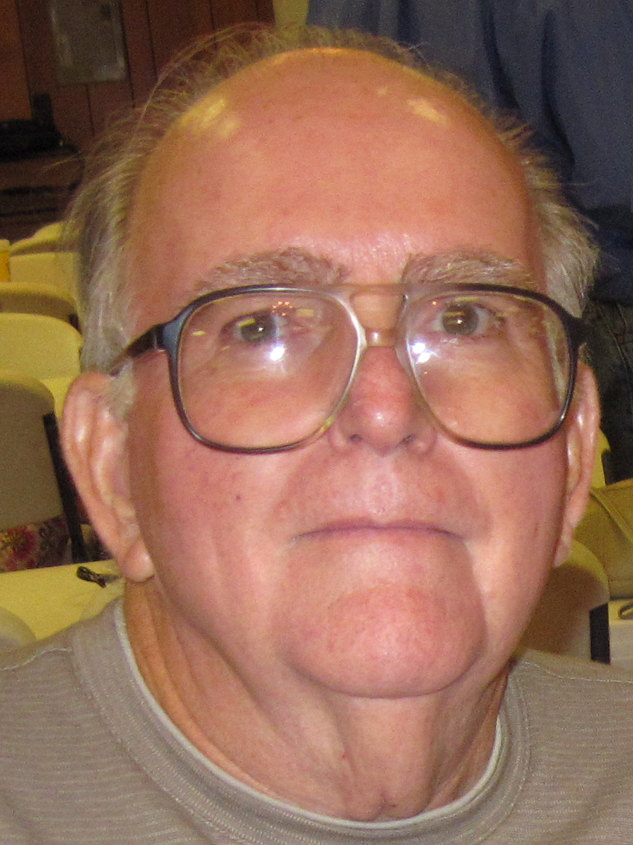 Jerry died Feb. 1, 2015
Jerry Wayne Furr, husband of Rita, Tempy Ann Branch, died Feb. 1, 2015, in Newport News, Va.
He was the son of Nelson Whitfield and Dorothy Clell Hales Furr. Jerry was born Sept. 16, 1948. He is survived by his wife of 42 years, Rita K. Harvey Furr, one sister, Brenda Clell Furr Buckingham, and one brother, Robert Nelson Furr Sr.
Jerry retired from A & P. He was an active member of Ivy Farms Church of the Brethren.
Raymond Eugene 'Gene' Pope, Feb. 10, 2015
March 30, 1932-Feb. 10, 2015
Raymond Eugene "Gene" Pope, Henry Branch, widower of Gracie Boykin Pope, father of Kimmy 'Kim' Eugene and the late Randy Nelson "Newt," son of the late Nancy Agnes Stancil and Clarence Raymond Pope, died Feb. 10, 2015 at 82.
Gene, the oldest son of Agnes and Raymond, was born on March 30, 1932,in Johnston County, North Carolina. Gene is survived by sister; Mary Frances Pope Johnson, brothers; Marshall Barnes Pope and wife Jean, sister-in-laws; Betty Hare Pope, widow of Charles Ray Pope, Carolyn Lewis Pope, widow of Henry 'Speck' Claiborne Pope, son; Kimmy 'Kim' Eugene Pope and wife Karen, daughter-in-law; Teresa 'Terry' Ann Koger Pope.
He was preceded in death by his wife, Gracie Boykin Pope, son; Randy 'Newt' Nelson Pope, grandson; Michael Thomas Pope, brothers; Charles Ray Pope, Henry 'Speck' Claiborne Pope, and brother-in-law;William Robert Johnson.
Robert 'Bob' Edward Stancil, Feb. 16, 2015
Jan. 9, 1960-Feb. 16, 2015

Robert Edward Stancil

'Bob' died Feb. 16, 2015

Robert "Bob" Edward Stancil, Samuel Branch, son of Chuck and the late Judy, brother of Robin, father of Paige, grandson of Carmlee Harris Wilson, died Feb. 16, 2015, in Fla. He was just 55 years old.

Bob spent the last few months with his grandmother, Carmlee, in Palm Beach. When he required specialized medical care, he entered UF Health Shands Hospital, in Gainesville for treatment. His dad and Robin came down from North and South Carolina for a meaningful last visit. Sadly Bob was not physically able to withstand the needed recommended surgery.

He suffered a fatal heart attack and died peacefully on February 16, 2015. His family held a private celebration honoring Bob's life so family and friends could share special remembrances.

Bob is survived by daughter; Paige Lee Stancil, father; Charles "Chuck" Charleston Stancil, sister; Robin Elaine Stancil Berry, husband Brian, grandmother; Carmlee Harris Wilson, nephews; Connor Justin Berry and Collin Daniel Berry, aunts: Betty Matthews Stancil the widow of James "Jay" Elbert, uncle; Gary Wayne Stancil, first cousins; Leia Janine Stancil; Addie Lynn Davis Woodward husband Thomas; Michael Ray Davis Sr., wife Terri; Ronald Jay Stancil, wife Cindy; Cynthia Denise Stancil Groff, husband David; David Jay 'D.J.' Groff, wife Summer; Alice Leigh Pipkin,; Shirley Ann Pipkin, Edith Dianne Stancil Wilson, Flora Jean Stancil, Delores Roselyn Stancil Brown, Patricia 'Pat' Jones Hardison, husband Donald, Gayle Jones Ellis; uncles George Dallas Pipkin Jr., Steven Arthur Stancil, wife Karen, Jerry Durward Stancil, Richard Garland 'Dickie', William Danny 'Daniel' Jones, plus many cousins.

Bob was preceded in death by his mother Judith "Judy" Wilson Stancil, aunts; Shelia Jan Stancil Davis, Shirley Ann Stancil, Annie Laurie Stancil Jones, Eloise Virginia Stancil, Thelma Lee Stancil Pipkin, Doris Lee Scott, Bessie Mae Whitley Stancil; uncles Leland R. Davis, William Henry Jones George Dallas Pipkin Sr.,Josiah Fernandas "Fernie" Stancil, Freeman Durward Stancil. Bob was born on Jan. 9, 1960, in Wilson, N.C., to Charles "Chuck" Charleston Stancil and Judith "Judy" Ann Wilson.

He was the grandson of Gladys Pearl Lamm & Freeman Elbert Stancil and Carmlee Harris & Harry Wilson.

April 2015

Cleveland 'Cleve' Grover Eason, April 7, 2015

July 22, 1949-April 7, 2015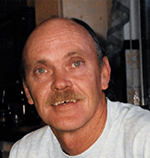 Cleveland Grover Eason
'Cleve' died April 7, 2015
Cleveland "Cleve' Grover Eason Jr., George Branch, son of Lola Myrtle Stancil and Cleveland Grover Eason Sr., brother of Jean Eason LaVie, Frank Eason, JoAnn Eason Alexander, husband of Bonnie, father of Christy Eason Green, Ben, Jesrah and James died on April 7, in Long Beach, Calif.
Cleve was preceded in death by brother Lelon Woodrow "Woody" Eason,Sr., sister Margaret Carol Eason Cole and niece Jennifer Lynn Eason.
Cleve was born July 22, 1949 in NC.
Patty 'Pat' Eloise Stancil Whitfield, April 10, 2015
Jan. 21, 1928-April 10, 2015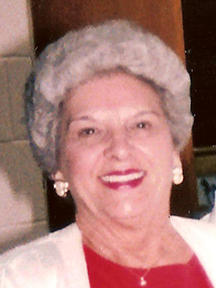 Patty Eloise Stancil Whitfield
'Pat' died April 10, 2015
Patty "Pat" Eloise Stancil Whitfield, Samuel Branch, daughter of Lonnie and Susan Renfrow Stancil, mother of Annette, Billy and Joan, died at 87 on April 10, 2015.
She died following a lengthy illness.
The family received friends on Sunday, April 12 at Joyner's Funeral Home. Her funeral was on Monday, April 13, at Forest Hills Baptist Church, Wilson. Rev. Ray Barnhill and Rev. Justin Deeter officiated.
Pat was buried beside her beloved Bill, on Monday afternoon in Maplewood Cemetery, Wilson, N.C.
Pat is survived by daughters; Patricia Annette Whitfield Newton, husband Dr. John Thomas "Tommy", Joan Alison Whitfield Bartlett, husband Robert, son; Purington William "Billy" Whitfield III, wife Vickie. Granddaughters; Allison Nicole Bartlett, Victoria Madison Whitfield. Grandsons; John "J.T." Thomas Newton, Jr., wife Megan, William "Whit" Whitfield Newton, wife Sarah, William 'Will' Thomas Newton, Purington William Whitfield IV, William Reece Bartlett. Great-grandson; John Thomas Newton, III. Nieces; Dorothy "Ann" Angela Kelly Etheridge, Rose Marie Kelly, Cynthia Jo Stancil Small, Terry Elizabeth Stancil Davis, Susan Laughinghouse Kall, Susan Rae Stancil Plyler, Sharon Doyle Stancil Howard, Melissa "Missy" Hope Stancil Pflaeging. Nephews; Jerome Carlton Kelly, Glen Clinton Kelly, Alfred "Butch" Bryant Kelly, Lonnie Pearl Stancil, Jr., Matthew Watson Stancil, Steven Thomas Laughinghouse, Walter "Walt" Thomas Stancil, Jr. Brother; Roy "Ray" Alfred Stancil, wife Muriel, sister-in-laws; Dorothy "Dot" Watson Stancil (the widow of L.P. Stancil, Sr.), Janice Hurley Stancil (the widow of Walter Thomas "Tommy" Stancil), plus many cousins. Pat was preceded in death by her husband, Purington William "Bill" Whitfield Jr., of almost 54 years. Sisters; Mildred Ruth Stancil Kelly Gooch, Infant Doris Louise Stancil, Doris Pearl Stancil Laughinghouse. Brothers; Lonnie Pearl Stancil, Sr., Walter Thomas Stancil Sr. Nephew: Ward Jackson 'Jackie' Laughinghouse, plus many cousins. Patty "Pat" Eloise Stancil was born Jan. 21, 1928, to Susan "Suzi" Renfrow and Lonnie Alfred Stancil.
She was named Eloise for her mother's brother's wife, Aunt Gladys Renfrow. Pat was the granddaughter of Samuel Stancil & Missouria Howell and James F. Renfrow & Ellie Lamm.
Pat grew up in the Five Points area of Wilson. The family attended the Five Points Missionary Baptist Church, which was in walking distance. She was just 10 years old when her mother died of cancer on June 13, 1938. Suddenly Pat became the family cook, though Doris was older. Those still at home were L.P. Doris 15, Ray 13 and Tommy just 4. Pat's family benefitted from her culinary skills. Over the years, she was admired and acknowledged as an expert cook and an invitation to her table was special!
Lonnie met Dorothy "Dot" Lee Johnson, 23 years younger. They were married in September 2, 1939. Children still at home were Lonnie Pearl "L.P.", Doris Pearl Stancil, Roy "Ray" Alfred Stancil, Walter Thomas Stancil. Mildred Ruth married Jerome Clinton Kelly in 1935. This adjustment took time, Dot was very kind. Pat was a real girly girl with the latest sense of fashion and a bubbly great personality. She kept her nails polished and hair appointments. Her clothes were flattering and her perfectly applied makeup included her trademark, Cherries in the Snow, 440 Revlon lipstick. Pat was never comfortable leaving the house without all of these in place! They are part of our memories of Pat.
Pat attended Charles Lee Coon High School. There she met her future husband, Purington William "Bill" Whitfield, Jr., son of Purington William Whitfield, Sr. and Minnie Dunn. Bill was part of the Distributive Education Program in high school. He worked ˝ day at Jimmie Dempsey's Dry Cleaners and Laundry. He worked there after graduation. Pat graduated from Coon High School in 1947. She was hired to work in the office of Thurston Motor Lines in Wilson. Pat and Bill continued dating.
A wedding date was set for March 11, 1950, in the Five Points Missionary Baptist Church. Pat wore a white suit, hat, gloves and shoes. They honeymooned in the Carolina Mountains near Ashville, NC. Lonnie walks Pat down the aisle Pat and Bill leave the church Pat's, ready for the Honeymoon in Bill's 1936 Ford Convertible Cabriolet. Pat and Bill lived with Bill's parents in Wilson for 2 ˝ years at 505 S. Tarboro St.
Bill and Pat had only been married a little more than 4 months when her daddy, Lonnie, died. Bill and Pat purchased a lot at the end of Tarboro Street and built a house. They lived there for 17 ˝ years. Pat and Bill had three children; Patricia Annette, Purington William "Billy" III and Joan Allison. Pat took excellent care of all the houses and children. This included vacation homes on White Lake, Emerald Isle and the house where Bill grew up, referred to fondly by the children, as Grandma's Country House.
After Bill's parent's passed, he bought the house and had it moved to property between Wilson and Rocky Mount. Today this stately house is still the location of the annual Whitfield Reunion which Pat organized. This important tradition was carried on for several years by Pat, Annette, Billy and Joan, before it was discontinued. Pat and Bill hosted family at White Lake Ray, Pat, Doris, Mildred and Bill Bill continued working for Dempsey's. In 1959 he bought the cleaners business from Edward A. Fulford at 725 S. Goldsboro St. and named it Exclusive Cleaners.
Bill worked long hours making his cleaners, Exclusive Cleaners, the best in Wilson. Bill always went the extra mile to make his customers happy. Annette recalls that in the cold months, her dad often took all of them back to the cleaners after dinner, so he and Pat could mark clothes so they were ready for processing the next morning.
There was always more work than could be done during normal business hours. Annette and Billy's memories include all the fun they had playing in the rolling clothes carts! Bill always told his kids that having more work than you could finish in a day was a good problem to have. Today Billy and Joan carry on this tradition of quality and hard work begun by their mom and dad.
Over the years. Bill purchased other cleaners and expanded to three Exclusive cleaners locations in Wilson. The thought of flying scared Pat. In 1977, Bill wanted Pat to accompany him to a Laundry Convention in Las Vegas. This largest and most important trade show was for the textile, laundry, and dry cleaning industry.
At this time, Pat just could not go. So, Annette, a college sophomore, went and loved the trip. However by 1979, Pat dealt with her fear and the family flew with the Wilson Lion Club to Hawaii, to attend the Lions International convention. They all had a fantastic trip. Then in the summer of 1984, Pat and Bill joined a group tour to England. This was a memorable trip for Pat. Bill's older sisters went too, Mattie Lee Whitfield Simmons, from Richmond and Stella Mae Whitfield Barnes from Rocky Mount.
Pat enjoyed touring the impressive medieval castles, all on the official list conformed to England's strict definition of a castle, a fortified residence. She was not fond of the food.
Pat was close to her siblings; Mildred, Doris, L.P., Ray and Tommy. Sadly Tommy died at 51. Ray, Doris, L.P., Pat and Mildred 1996 Nov 24 ~ Bill's 69th Birthday 1992 Whitfield Reunion Robert, Joan, Bill, Pat, Whit, Vickie, Billy III, Dr. Tommy holding Will, J.T. and Annette In 1999, a special honor was bestowed on the Exclusive Cleaners Forest Hills plant. It was named the best designed dry-cleaning plant in the United States by The American Drycleaner trade journal.
The family's church home was Five Points Missionary Baptist Church. The church congregation decided to sell this church, relocate and change their name to Forest Hills Baptist Church. Pat was an active member of the Dorcas Sunday School class, she sang in the women's choir, was a member of the Wednesday night supper cooking committee and joined the Prime Times, a senior citizens group. Bill chaired the building committee for the first Forest Hills Baptist Church sanctuary. March 2000 ~ Pat and Bill's 50th Wedding Anniversary Celebration \When Bill retired, Billy and Joan took over management of three Exclusive Cleaners locations. In April 2011, the Exclusive Cleaners on Tarboro St. was severely damage by a tornado.
Billy and Joan quickly set up a cleaners a block away, continuing to serve their customers, just as Bill had done for so many years.
Pat, Bill and family were faithful attendees and supporters of the annual Stancil Reunions. Bill was selected to give the blessing at the 2000 reunion.
At the 2008 Stancil Reunion, donations were requested for purchasing a monument for the recently discovered Samuel's grave. Pat immediately donated $1000. Through her generosity, the Samuel Stancil Monument became a reality in 2009. It is located in the Hales Cemetery on Shoeheel Road in Johnston County. Samuel is the father of John Thomas Stancil.
Our heritage is recorded on the Samuel Monument that Pat so proudly supported. Pat will be remembered and admired as a smart, beautiful, pleasant, and classy lady, who always greeted family and friends with a beautiful smile and kind words.
She was a devoted Stancil family member who cherished her heritage and passed her love for family onto her children and grandchildren. She never met a stranger and knew how to put everyone at ease. All who knew Pat, knows what a blessing she was to us.
May 2015
Phyllis Jean Campbell Noland, May 7, 2015
Dec. 17, 1945-May 7, 2015
Phyllis Jean Campbell Noland
Phyllis died May 7, 2015
Phyllis Jean Campbell Noland, Josiah Branch, daughter of Glenn Coy and Carrie Mozelle Stancil Campbell, granddaughter of Josiah and Minnie Sasser Stancil, widow of James "Jim" Terry Noland, sister of Donald Glenn Campbell and Jo Ann Campbell Brinson, died May 7, 2015, at home in Gloucester, Va.
Phyllis was diagnosed with terminal lung cancer in 2015 and died peacefully at her home with her sister, Jo Ann at her side. A visitation for family and friends will be held Monday, May 11, 2015, in Phyllis' home from 6 p.m. to 7:30 p.m. at York River Dr., Gloucester Point. The Bishop is David Bonds. He will officiate at the graveside service, on Tuesday, May 12, 2015, at 2 p.m. in Peninsula Memorial Park. Family and friends will assemble at the cemetery.
She is buried beside Jim. Phyllis is survived by her brother, Don Campbell, his wife Christel, sister Jo Ann Campbell Brinson. Nieces; Deborah Sue Campbell Easterling, Rebecca Lynn Savage Mangrum. Nephews; Daniel Hermann Campbell, Garland Willard Brinson Jr., Gerald Craig Brinson, Jeffrey Glenn Brinson. Great-nieces; Stephanie Jo Ann Smith Zomant, her husband Calvin, Lisa Jennene Smith, her husband Ricky. Rachel Nicole Campbell, Brittainy Michelle Brinson, Kelsey Nicole Brinson, Grace Elaine Brinson. Great-nephews; Michael Lee Easterling,Jr., Christopher Lee Easterling, Adam Michael Brinson, Gerald Craig Brinson Jr., Nicholas Brinson, Alex Jeffrey Brinson, Eric Glenn Brinson. Great-great nieces: Kayla Elizabeth Savage, Rebecca Skylar Zomant. Alana Michelle Brinson, Annalyse Brinson, Mckinlee Easterling. Great-great nephews: Devon James Gavin, Brandon Coy Zomant, James Paul Holloman. Phyllis was preceded in death by her parents, Glenn Coy Campbell and Carrie Mozelle Stancil Campbell, sisters; Barbara Nell Campbell Ascar and Brenda Faye Campbell, brother; Bobby Euris Campbell and his wife Juanita, nephew; Christopher Coy Savage.
Phyllis, was the 5th of six children born to Glenn and Mozelle Stancil Campbell.
She was born on Dec. 17, 1945, in Riverside Hospital, Newport News, Va.
Phyllis seemed to be born with a sense of style. While in high school, Phyllis worked after school at a fashionable shoe store. She and close friends enjoyed dressing well and Phyllis worked hard to have money for the latest style. Appearance was always important, down to the smallest detail.
She graduated from Warwick High School in Newport News, Va. Her first job was as an executive secretary for Bay Savings Bank. She worked there for almost 25 years. Then she became an executive secretary in Washington, D.C. Phyllis met James "Jim" Terry Noland in 1982. He was a graduate of The University of North Carolina. Their attraction was mutual and the fact Jim was older was not important. They were a steady twosome. Jim was owner of Noland Enterprise, a fire and smoke restoration company that was associated with Service Master, in Newport News, Va.
Phyllis hosted a Super Bowl XXIII Party on Jan. 22, 1989, for her many friends. Jim of course was invited. The San Francisco 49ers were victorious over the Cincinnati Bengals. Before the party was over, Phyllis and Jim became engaged.
On June 24, 1989, over 200 guests gathered at Phyllis' backyard for a garden wedding. Phyllis' sister, Jo Ann, was her maid of honor. Phyllis' brothers Don, wife Christel, Bob, wife Juanita, niece; Deborah Sue Campbell, nephews; Daniel Hermann Campbell, Garland Willard Brinson Jr., Gerald Craig Brinson, and Jeffrey Glenn Brinson shared this special day. Phyllis grew up knowing her Stancil Heritage and attended many Stancil Reunions over the years.
They decided to both sell their homes and buy a new one. Phyllis and Jim purchased a large colonial with columns in the front and a large pool in the backyard. They worked together tirelessly to landscape it perfectly. They soon sold the colonial home and purchased another home two streets over, on York River Dr., where she lived until her death. Phyllis worked for Kingsmill Realty, a subsidiary of Anheuser-Busch Company.
She suffered an on-the-job back injury. Doctors attempted to solve her pain with surgeries that unfortunately were not successful. She retired early. A favorite pastime was watching old movies. She loved John Wayne, Rock Hudson, James Dean, Clint Eastwood and Elizabeth Taylor movies.
Phyllis traveled extensively in her earlier years mainly to the eastern states and later she and Jim went to Nova Scotia. They also visited her niece, Rebecca and family in Arkansas and Mississippi. Jim and Phyllis visited the beaches between Virginia and Florida. Years later Jim was diagnosed with Parkinson's disease. Phyllis cared for him at home until his death on Nov. 29, 2009.
Phyllis invited her sister Jo Ann, who was living in Ark. to move in with her. Jo Ann arrived in early 2010. In 2010, Phyllis purchased an adorable Yorkie pup, she named "Sam". Needless to say, he was quite spoiled. Recently Phyllis found "Sam" a suitable home. This was Phyllis' second Yorkie. "Bo" was Jim and Phyllis' first. JoAnn's memories of Phyllis include time they shared before she married Jim.
They enjoyed shopping trips to the Williamsburg Outlet Mall that opened in 1983, and was renovated in 1988. It had many of Phyllis' favorite stores such as Ann Taylor, Coach, which featured the latest fashions and trends. She also liked boutiques and etc.
Phyllis loved spending time socializing with her many friends and enjoyed attending dances. Jo Ann recalled that once Phyllis tried to be crafty and purchased a hook rug kit. She soon discovered that she just did not enjoy it. Jo Ann came to her rescue and finished it.
Phyllis will be remembered for being a free spirit, with an extraordinary sense of style, a good sense of humor, a welcoming smile and being a loyal friend.
July 2015
Hazel Hill Crocker Wright, July 22, 2015
July 1, 1920-July 22, 2015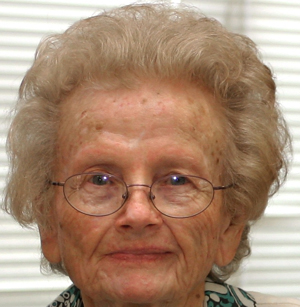 Hazel Hill Wright
Hazel died July 22, 2015
Hazel Hill Crocker Wright, Tempy Ann Branch, died July 22, 2015, at 95. She was born July 1, 1920, to Millard and Zilphia Stancil Hill of Johnston County, NC. She was a granddaughter of Tempy Ann, great-granddaughter of John Thomas and Delanie Sasser Stancil.
Her funeral was at Friendship Freewill Baptist Church at 3 pm, on Saturday, July 25, 2015. Her visitation was at Friendship Free Will Baptist Church in the Fellowship Hall, from 1:30 p.m. – 2:45 p.m., prior to the service. Her burial was in the church cemetery. She was buried beside her husband, Leon "Shine" Massey Wright. Strickland Funeral Home, Wendell, N.C., was in charge of arrangements.
Hazel attended many Stancil Reunions in the 2000s with her sisters, Mavis, Beatrice, Eloise and other family members.
When Hazel needed extra assistance at home, her daughter Laverne was there to make sure she had it. Eventually in 2014, Hazel suffered a stroke and entered the Brian Center Health & Retirement-Clayton, a Nursing Home and Rehabilitation Center in Clayton, NC. This was close enough for her family to visit often.
Hazel is survived by daughter Judith Laverne Crocker Murray, husband Donald, sons Leon Wayne Wright, wife Jeannie, Linwood Massey Wright, Gregory Hill Wright, wife Terry.
Granddaughters Angela Marie Wright, Grandsons; Bobby Glenn Murray, Donald Keith Murray, wife Lynn, Christopher Lee Wright, wife Shelley, Kevin Dewayne Wright, wife Joy,
Great-granddaughters Anna Michelle Murray, Judith Lauren Murray, Kasey Jean Wright, Madison Caroline Wright, step-great-granddaughter Cooper Grace Buffaloe, Great-grandsons Brandon Keith Murray, William Harris Wright, Evan Ray Wright; Sister Virginia Eloise Hill Sidelinger, husband Wayne, Nieces Nancy June Hill Brinchek, Brenda Kay Hill Pollard, husband Larry, Linda Fay Hill Archer, significant other Bill Johnson, Joan Ellis Bass Godwin the widow of James Earl Godwin, Jean Laure Renfrow, Joan Loraine Renfrow Hilton husband Cecil, Patricia Ann Renfrow Willis, husband Michael, Nancy Eloise Sidelinger Herring, husband Jamie.
Nephews Willie Eugene "Gene" Godwin, Charles Randall Godwin, wife Patsy, Clay Taylor Strickland the widower of Zilphia Dianne Godwin Strickland, Great-nieces Elizabeth Manning Godwin, husband Tim, Jennifer Leigh Godwin, husband Sean, Cathy Tonya Strickland Barnes and husband Christopher Todd, Cindy Jo Strickland Joyner and husband Dennis, Kelly Jameson Godwin Johnson and husband Brian Charles, Laurie Willis Ritter, Nancy Eloise Sidelinger Herring, husband Jamie.
Great-nephews James "Jay" Marvin Brincheck Jr., Randall Scott Godwin, Michael Sean Godwin wife Wendy, Christopher James Godwin, wife Elizabeth Susan, William Stephen Matney, wife Cindy, William David Matney, wife Audra, Michael Troy Willis, Ryan Scott Willis, partner Rodney Harkey, Steven Lee Sidelinger, wife Charla, Michael Wayne Sidelinger, wife, Adrianna, Lyndon Earl Sidelinger, wife Jennifer, First Cousins Alice Stancil Price, Shirley Ann Stancil Cockrell, Betty Lois Hales Pender, Janice Hales Batten, Velma Hill Bunn, Janie Cleo Hill Joyner, Jackie Earl Hill Sr., Braxton Hill, Josephine "Jo" Hill Parrish, Phillip Ray Hill, Billy Wayne Hill, Jeraldine "Sis" Hill Brinchek plus many nieces, nephews and cousins.
Hazel was preceded in death by her husband of 57 years, Leon Massey Wright, son Donald Ray Wright, sisters Mavis Cassandra Hill Godwin and husband Willie Narvin Godwin, Beatrice LaRue Hill Renfrow, brother Vernon 'Jim' Fletcher Hill and wife Dorothy June. Nieces Carolyn Frances Hill, Betty Jean Powers Godwin the wife of Willie Eugene "Gene" Godwin, Zilphia Dianne Godwin Strickland; Nephews Robert William 'Bill' Archer the widower of Linda Faye Hill Archer, Willie F.N. Godwin, James Earl Godwin, Great-nephew Christopher Ritter the husband of Great-niece Laurie Ann Willis Ritter.
Hazel is the 2nd daughter and 3rd child of Millard and Zilphia Stancil Hill. She delivered by Aunt Topsey Richardson, on July 1, 1920. Aunt Topsey was a Black mid-wife who delivered many babies in the community.
Hazel had an older brother, Vernon Fletcher "Jim", older sister Mavis Cassandra, younger sisters Beatrice "Bea" LaRue and Virginia Eloise.
Uncle Clarence Hill, nicknamed her "Scoop," when she was a tiny tot.
As a child, Hazel remembered having the chicken pox twice. At home her job was to work in the kitchen, helping her mama cook. After supper, Hazel and younger sister, Bea, washed, dried the dishes and put them away in the pantry.
Once Hazel snuck some of Zilphia's, Gail & Ax snuff. She turned green and began throwing up. This ended her dipping!
Hazel grew up riding in a Model T Ford. Her Pa picked up Uncle Harvey for the 1923 Stancil Reunion. Zilphia dressed Mavis and Hazel in yellow dotted Swiss dresses she made and trimmed in white lace. When they arrived at the reunion, at the original John Thomas Homestead, then the George Ira Place, Harvey lifted Mavis and Hazel out of the car, one in each hand.
Hazel was just 6 when neighbor, Walter Boykin, gave Millard a jug of 100% pure corn liquor. No sure what it was, Hazel was curious and dared to take a slip, before spitting it out and making a face!
Hazel began school at Moore School House at Moore's Crossroads which was the hub of the neighborhood. The school was a one mile walk from home. Later she rode a bus to Glendale School.
Hazel grew up working hard, especially in planting, harvesting, getting tobacco ready for market. This was the major money crop. She helped work in the garden and preserve food. Hazel grew up before there was electricity, running water, indoor plumbing. She learned to cook on a wood stove and put butter and milk in the well to keep cool. She also helped with hand quilting the pieced quilts that had cotton placed between the layers for warmth.
Hazel was so very smart that her pa often remarked that she reminded him of his younger brother, Resley.
On Oct. 9, 1937, 17-year-old Hazel, was married to 21 year old, Leonard Grey Crocker by Justice of the Peace, Preston Monsingo, in Micro, Johnston County, NC. Witnesses were Lucile and Irving Crocker and C.W. Pearce. They moved into a rental house near Millard and Zilphia.
Hazel and Leonard had one daughter, Judith Laverne. Hazel and Leonard divorced soon afterwards. Hazel and Laverne stayed with Zilphia and Millard.
Hazel had a good sense of rhythm and was a very good dance. She loved to jitterbug and once said, "If the right tune comes along, I might try it again!"
Hazel was introduced to "Shine" aka Leon Massey Wright, a local farmer, by her first cousin Glady Ruth Hill, Uncle Moses' daughter. Glady had married Vernon Brunell Wright back in 1942 and "Shine" was his youngest brother.
Hazel married "Shine" on June 7, 1947, in Emporia, Virginia. He was the son of Maggie Corbett and Valmore Wright. Laverne begged to remain with her grandparents. Finally they all agreed she could. Hazel and Shine had four sons; Leon Wayne, Linwood Massey, Donald Ray and Gregory Hill.
Hazel and Shine's mode of transportation was mules and wagon. In 1949 they bought Mavis and Narvin's old Chevrolet. They were proud to have a car. Life on the farm was tough. There was never enough money or time. Hazel grew up working hard on the farm and kept it up.
In the 1950s, Hazel and Shine were asked to drive their mules and wagon to Smithfield to use in a wedding. This unique and memorable wedding used tobacco blossoms for all the bouquets.
Hazel worked in the Corinth Holders Elementary school cafeteria for 22 years. She was popular and developed strong friendships. Hazel helped Shine farm. She was always a fast worker and often seemed to have the stamina of workers half her age.
Friday nights were special for Hazel, Shine, Laverne and Donald. They gathered at Duke's in Micro for an evening of dancing to live country music. Duke's is only 2 miles south of U.S. 301.
Her beloved Shine died in February 2005. She lived alone for many years. It was a blessing son, Greg and wife Terry, were next door and frequently checked on her and took her on outings as did daughter, Lavern, sons, Wayne, wife Jeannie and Linwood. She also had many lifelong friends who visited and were always ready to lend a helping hand.
Niece Brenda Hill Pollard, daughter of Vernon Fletcher "Jim" Hill, remembers happy times visiting Hazel and family for dinner as a child. She recognized Hazel's devotion to family, church and neighbors and her hard work on the family farm.
Hazel had a long and beautiful life filled with service for others.
Hazel touched us with her devotion, faith, love, compassion, nurturing, generosity, humor, and wisdom. She left us with many special and forever memories. We will remember Hazel for her delicious dishes, sweet disposition, friendly smile and a work ethic that is rare today.
In Memory
Those we Love remain with us,
for Love itself lives on.
Cherished memories never fade,
because a loved one is gone.
Those we Love can never be,
more than a thought apart.
For as long as there is a memory,
they'll live on in our heart.
~Author Unknown
December 2015
David Leo Stancil, Dec. 16, 2015
Sept. 28, 1955-Dec. 16, 2015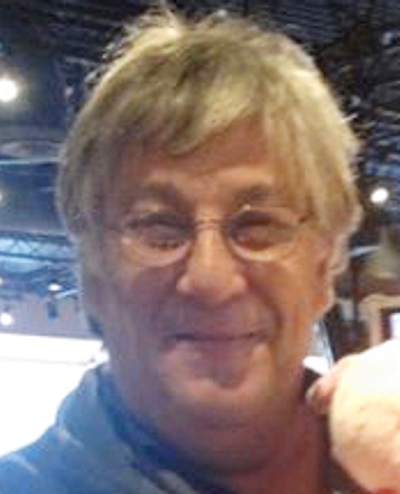 David died Dec. 26,, 2015
David Leo Stancil, Henry Branch, father of Jonathan and Jason, son of Peggy Ann Bailey Stancil Owens and the late Walter Leon Stancil, brother of Bobby and Ruth, died on December 16, 2015, in White Lake, NC. He had previously lived in Clinton, NC.
David died peacefully in his White Lake, home. He had been suffering with Kidney Disease for a long time. He was just 60.
David's memorial Service was officiated by Rev. Gary Threatt and was held on Sunday, December 20, 2015, at 2 p.m. at Royal-Hall Funeral Home Chapel, Clinton, N.C. The family received friends immediately after the service. A private burial was held at a later date.
The family suggested memorials can be given to: Travis Modlin Classic Foundation with checks made payable to David's son, Jonathan Stancil in Memory of David Stancil. The mailing address is: 112 S.E. 5th Street, Oak Island, NC 28465. The Travis Modlin Golf Classic uses donations from the tournament to help a local family in need. It is held in Boiling Springs Lakes, NC.
He is survived by his mother, Peggy Ann Bailey Stancil Owen, stepfather, Billy Owen; sons: Jonathan David Stancil & wife, Kristina, Jason Eric Stancil; sister: Ruth Ann Stancil Miller, husband, Neal; brother: Robert "Bobby" Wayne Stancil, wife, Barbara, nieces; Abigail Bailey Stancil, Catherine "Cathy" Nicole Miller.
David was preceded in death by grandparents; Walter Green and Louise Wallace Stancil, father, Walter Leo Stancil, uncle; Louis Stancil, Thomas Ruffin Stancil, aunts; Esse Stancil Williams, Sadie Stancil
Gallyon, Francis Stancil and Jewel Stancil. David was born on Sept. 28, 1955, in Johnston County, NC. He is the second son of Peggy Ann Bailey Stancil Owens and the late Walter Leo Stancil.
David graduated from Clinton High School in 1973. He married Claudia Hathaway in 1973. They divorced in 1975. In 1979, he remarried Claudia Hathaway and they moved to New Orleans in 1980.
The marriage ended in 1981. He moved back to Clinton and took over the family owned TV business (Stancil's TV) it was started by his dad, Leo, in 1962. He joined the First United Methodist Church, Clinton, N.C.
He moved to Texas and worked on an oil rig. Older brother Bob lived in Texas and worked in the oil industry. He visited him several times, He married Jackie Lynn Edgerton on Aug. 14, 1983. Jackie was the daughter of Linda Whealton and Jesse Jack Edgerton. Her grandparents were Robert Allen and Grace Edgerton and Charlie and Lula Whealton. David and Jackie built a house behind his parent's house. They had two sons, Jonathan and Jason. This marriage ended, they divorced in 1998.
Faced with personal challenges, David moved in with great aunt, Lucille Wallace Burress, the daughter of William Alford and Mary Frances Wallace in Saratoga NC. She was younger sister of his great- grandmother, Louise Wallace Stancil.
During this time David realized he was natural computer geek and started a computer repair business in Wilson, North Carolina. He joined Facebook and had many followers because of his daily inspirational and humorous posts. He also met Robin Yasser and they became very close. They traveled together and the beach was a favorite destination. At last his future looked bright and his family relationships were close.
It was tragic when he was diagnosed with stage 5 kidney disease in 2012. He was forced to retire. He hoped to receive a new kidney and was placed on the Kidney Transplant Program at UNC Chapel Hill, NC.
David was loved by many and will be remembered by his family and many friends for his encouragement, positive attitude and love.
This poem reflects David's hope for his family and friends.
May You Have
Poet Unknown
May you have......
Enough happiness to keep you sweet,
Enough trials to keep you strong,
Enough sorrow to keep you human,
Enough hope to keep you happy;
Enough failure to keep you humble,
Enough success to keep you eager,
Enough friends to give you comfort,
Enough wealth to meet your needs;
Enough enthusiasm to look forward,
Enough faith to banish depression,
Enough determination to make each day
better than yesterday.
More on Walter Greene's family
Mary Frances Pope Johnson, Dec. 29, 2015
Dec. 26, 1929-Dec. 29, 2015

Mary Frances Pope Johnson
Mary Frances died Dec. 29, 2015
Mary Frances Pope Johnson, Henry Branch, mother of Connie, Gerald, Raymond, Marsha and Renee, daughter of Agnes Stancil Pope, died at age 86. Her visitation was at Parrish Funeral Home in Selma on Jan. 1, 2016, from 6 p.m. to 8 p.m. The funeral officiated by her pastor, Timothy Sitter, was at Carter's Chapel Missionary Baptist Church on Jan. 2, 2016, at 11 a.m. She was laid to rest between her beloved William Robert and her infant daughter in the Bethany Baptist Church Cemetery.
Frances, the daughter of Nancy Agnes Stancil and Clarence Raymond Pope, was born Dec. 26, 1929, in a Durham hospital. She died on Dec. 29, 2015, at home, surrounded by family.
She was the granddaughter of Nancy Ann Frances Barnes & Walter Henry Stancil and Bettie Ferrell & John Thomas Pope. She was named after her maternal grandmother.
Frances is survived by her children; Connie Johnson Moore, husband Ray; Robert Gerald Johnson, wife Ann; Joseph Raymond Johnson; Marsha Johnson Barfield; Renee Johnson Futch, husband Chris. Granddaughters: Dodie Moore Headley, husband Cole, children Grayson and Lanie; Amy Johnson Peedin, husband Shannon, daughters Carly and Chloe; Lydia Futch. Grandsons: Brandon Johnson, wife Jamie, children Colby and Caylee; Kevin Hartley, wife Brenda, children Kassi, Trinity, and Kendal. Brother: Marshall Barnes Pope, wife Jean; sister-in-law Betty Lou Hare Pope. Nieces: Kathy Pope Gallant, husband Richard; Elizabeth 'Libby' Pope, husband Jackie; Frances Pope Patterson, husband Kevin; Myra Pope Bridges, husband Ricky; Bonnie Pope Nutter, husband Bruce. Nephews: Brent Pope; Kim Pope; Randy Pope's widow, Terry Koger Pope; and David Pope.
Frances was preceded in death by her husband of 55 years, William Robert, infant daughter born Jan. 15, 1971 son-in-law Aubrey Kent Barfield, brothers Raymond Eugene 'Gene' Pope, wife Grace, Charles Ray Pope, Henry 'Speck' Claiborne Pope, wife Carol Ann, nephew Randy Nelson 'Newt' Pope.
Frances' parents moved back to Johnston County in early 1930 from Durham. She grew up on a farm where her daddy grew tobacco, cotton, wheat and corn. They had mules, a red jersey milk cow, Yorkshire hogs and Dominiques chickens. Frances never learned to milk, that was a job for her brothers.
Frances had four brothers; Raymond Eugene 'Gene', Marshall Barnes, Charles Ray and Henry "Speck" Claiborne.
Agnes had a large garden and Frances was involved from an early age in planting, hoeing, gathering, cooking, and preserving vegetables and continued this tradition throughout her life. Frances learned to make all the family's special desserts. Favorites included pineapple cake, chocolate pies, pear, peach, huckleberry and apple pies, apple and cobblers and apple jacks.
Agnes made quilts for her children and passed this skill onto Frances. Frances made over 20 quilts for children and grandchildren. Marsha recalled sitting under quilts when Frances held neighborhood quilting bees.
Agnes always kept some cats. When kittens were born, Frances named them. She remembered names of some, Spot, Blackie, Ginger, and Tabby. These cats stayed at the barn.
Frances grew up in Center Ridge Presbyterian Church. Frances remembered one Sunday, when Agnes drove the buggy to church, pulled by 'Red', their gentle and dependable mule. Frances was just two and one-half years old and Gene was six months old. Frances joined the church when she was seventeen.
Frances attended Glendale School. One time a local band played on stage. They were called, Bill, Greasy and the Sunset Ramblers. These band members were local celebrities. They played live music five days a week on radio station WGBR out of Goldsboro. William Robert Johnson was a member of the band. He played guitar and interacted with the comedian, Greasy, to set up his jokes.
Frances and William Robert met, fell in love, and were married at Reverend Tilton Renfrow's home, on January 15, 1947. He was the son of Joseph Robert and Lula Mae Johnson.
Agnes gave them three quilts and William's parents gave them three quilts. Frances wore a blue suit, white blouse, and matching blue shoes. Agnes attended the ceremony.
William Robert and Frances lived with his parents until they could buy a nearby farm. They made their home on that farm on Bluegrass Rd in Selma and filled it with a lifetime of memories. They worked hard, farming, raising a family, and purchasing additional farm land.
In 1955, Frances joined Carter's Chapel Missionary Baptist Church. The congregation looked forward to times when Frances and William Robert sang hymns together as he played guitar. Frances' favorite hymn was "How Great Thou Art."
Daughter Renee shared this memory, "My favorite memory of my mother was when I was a little girl she would sing hymns in the kitchen. My favorite was How Great Thy Art. Mama said it was probably my favorite because she would sing it in church every Sunday while my daddy played the guitar when she was pregnant with me."
For a few years, Frances worked the night shift at a rest home. She had the reputation as a compassionate caregiver. Frances was a blessing who went the extra mile to comfort her patients. She was always positive and you never heard her complain.
Over the years, Frances made beautiful ceramics. These treasures will be given to her children and grandchildren.
Frances and William Robert were a team. They farmed together. Frances work ethic was outstanding and she always gave 110 percent. She worked in the tobacco crop from pulling plants to preparing it for market, while at the same time growing a large garden and preserving the bounty through canning and freezing with the help of Connie, Marsha and Renee. Her beloved William Robert died on Nov. 11, 2002. Memories of their wonderful life sustained her as she continued farming, hosting family gatherings and being an active church member.
Frances enjoyed traveling with a Senior Group. Favorite locations were Epcot Center, the Hersey Chocolate Factory in Hersey, PA. Gerald, Ann, Connie, and Marsha went with her to Morehead City Music Hall in Morehead City, NC for a day filled with love and laughter. Frances, Connie and Marsha also made lasting memories when they visited Dollywood together on one of these trips.
Frances enjoyed Stancil Family Reunions.
Frances had a special cat she named, Kiddie. Kiddie was a wonderful loving companion.
Agnes taught Frances many important life lessons. One that remained close to Frances' heart was, "Desiring the best for everyone and helping everyone you can." She passed this on to her children and grandchildren.
Frances loved family gatherings and always had her children, grandchildren, and great grandchildren gathered for a homecooked meal on Mother's Day, Father's Day, Thanksgiving, and Christmas. Frances will be remembered for her beautiful smile, her kind disposition, always reaching out to others with a helping hand and her positive attitude.
If you have any death notices or photos to share, email us at rennhinton@stancilreunion.com.

---