January 2019
GLORIA MAXINE ROWLES-POTTER, Jan. 10, 2019
April 12, 1954-Jan. 10, 2019
Gloria Maxine Rowles-Potter, Josiah Branch, daughter of William and Billie Jean Stancil Rowles, died at 68 on Jan. 10, 2019, in Murfreesboro, Tennessee. She is the mother of William Christopher Price and the grandmother of Chloe and Cole. She was born April 12, 1954. (Leumos)
February 2019
CAROL HELENA CUMMINGS, Feb. 23, 2019
Oct. 8, 1939-Feb. 23, 2019
Carol Helena Cummings, Henry Branch, mother of Michael Sean Stancil, died at 79 on Feb. 23, 2019. She is the grandmother of Kainoa Stancil. She was born Oct. 8, 1939. (Oscar/George Guy/Ted)
March 2019
BETTY LOU POPE, March 23, 2019
Aug. 23, 1937-March 23, 2019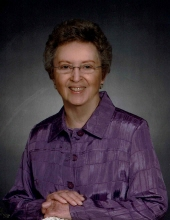 Betty Lou Pope, Henry Branch, widow of Charles Ray Pope, died at 81 on March 23, 2019, in Kenly, North Carolina.
She is the mother of Libby Pope, Frances Patterson and Myra Bridgers. She was born Aug. 23, 1937.
She taught in Johnston County Schools for 32 years and played piano and organ at Piney Grove Free Will Baptist Church for 67 years.
She was buried in the Dixon Family Cemetery in Benson, North Carolina. (Agnes)
April 2019
LISA MOSLEY STARLING, April 16, 2019
March 23, 1965-April 26, 2019
Lisa Mosley Starling, Tempy Ann Branch, daughter of Joan Boykin and Ollie Mosley and wife of Jeffrey Ray Starling, died at 54 on April 16, 2019, in Middlesex, North Carolina. She was born March 23, 1965. She is the mother of Ollie Ray Starling, sister of Reg Mosley and aunt of Joey Eugene Mosley. (Delia/Rector)
LARRY RICHARD JOYNER JR., April 28, 2019
Jan. 13, 1942-April 28, 2019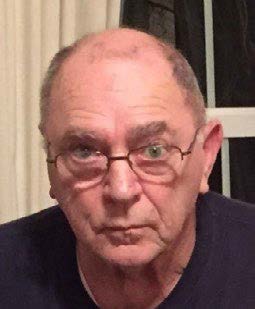 Larry Richard Joyner Jr., Tempy Ann Branch, son of Richard and Dorothy "Dot" Joyner and husband of Janie Hill Joyner, died at 77 on April 28, 2019. He was born Jan. 13, 1942, in Wilson, North Carolina.
He is the father of Dean Joyner of Wilson and Staci "Becky" Joyner.
He was an Army veteran and operated Joyner's Memorial of Wilson. (Resley)
May 2019
MARVELENE HILL CARICO, May 21, 2019
Oct. 21, 1937-May 21, 2019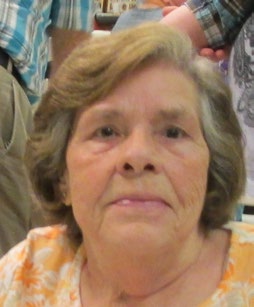 Marvelene Hill Carico, Arnettie Branch, daughter of Wilbert and Mayzell Hill and widow of Robert Carico, died at 81 on May 21, 2019, in Bailey, North Carolina.
She is the mother of Frankie Murph, Kip Murph, Michael Carico and the late Robert Murph and Angela Mosley. She is the grandmother of Christal Gail Murph, April Marie Murph, Wilbert "Boot" Christopher Murph Jr., David Anthony Ruffin, Dennis Wayne Ruffin, Dennis Wayne Mosley Jr., Kristina Blair Mosley, Cheyenne Carico, Michael Loren Carico, Taylor Carico and Ashleigh Carico.
She was born Oct. 21, 1937.
She is buried in Bailey Town Cemetery.
June 2019
AARON BRIAN GRIZZLE, June 18, 2019
Sept. 19, 1994-June 18, 2019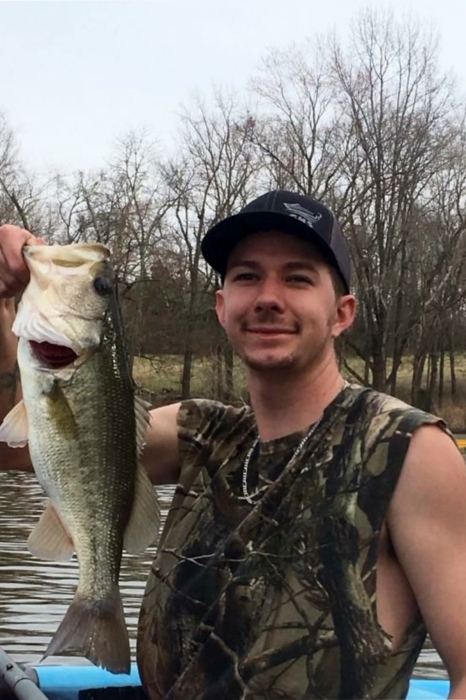 Aaron Brian Grizzle, Arnettie Branch, son of Pamela Murphy Foster, died at 24 on June 18, 2019, in Graham, North Carolina.
He is the father of Ella and Cameron Grizzle, brother of Breanna Gail Grizzle and Michael Honeycutt and the grandson of the late Benny and Imogene Murphy. He was born Sept. 19, 1994. He is buried at Graham Memorial Park.
He was employed as a mechanic at Graham Marine. (Wilbert)
August 2019
RUPERT HENRY "CHUCK" MARSH, Aug. 15, 2019
July 25, 1938-Aug. 15, 2019
Rupert Henry "Chuck" Marsh, George Branch, ex-husband of Janet Moore Winkler and father of Bonnie Martin, Sara Harrell and Randy Marsh, died at 81 on Aug. 15, 2019. He was born July 25, 1938. (Delanie/Norma)
September 2019
REBA STANCIL HOUSE, Sept. 8, 2019
Nov. 14, 1925-Sept. 8, 2019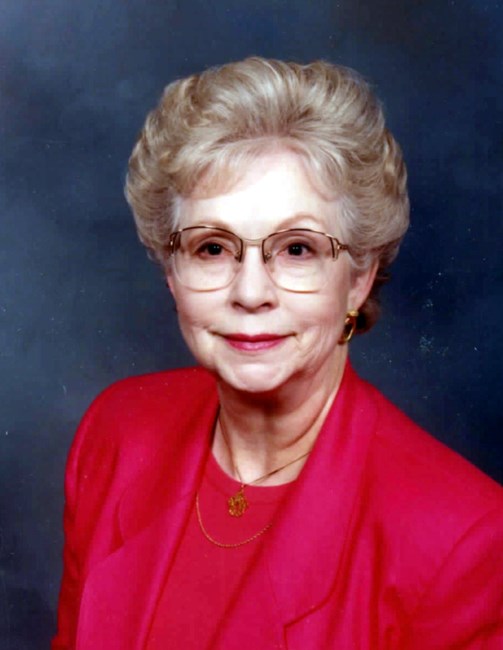 Reba Stancil House, George Branch, widow of Lawrence House, mother of Larry, Jane, Bradley and Mark, died Sunday, Sept. 8, 2019, in Greensboro, North Carolina.
Her service was at 2 p.m. Sept. 14, 2019, at the Colonial Mausoleum in Westminster Gardens, 3601 Whitehurst Road, Greensboro, NC.
Memorial contributions may be made to First Baptist Church, 1000 West Friendly Ave, Greensboro, NC 27401.
She is survived by children Larry S. House (Janey), Jane House Burton (Frank), Bradley S. House, Mark C. House; grandchildren Lauren H. Zeldin, Amy H. Thurston, Melissa H. Rhoads (Jonathan), Bryan L. Burton; and great-grandchildren William Zeldin, Matthew Zeldin, and Everette Rhoads.
She is also survived by nieces Victoria Marlowe Stancil Smick (David), Janet Moore Winkler (Ed) and Donna Moore Padgett.
She was preceded in death by her beloved husband of 52 years, Lawrence E. House; her brother George A. Stancil; and her sister Norma Stancil Moore.
Reba was the daughter of DeLanie Stancil and Nevel Stancil. DeLanie was the daughter of George Ira Stancil and Eva Ann Mercer Stancil. George Ira Stancil was the son of John Thomas Stancil.
Reba married Lawrence on March 16, 1946, in Raleigh.
ELDON LEE KORNEGAY JR., Sept. 23, 2019
Sept. 25, 1955-Sept. 23, 2019
Eldon Lee Kornegay Jr., Alvin Branch, son of Eldon Lee Kornegay Sr. and Columbia Ann Mercer, died at 63 in Abbeville, Alabama, on Monday, Sept. 23, 2019.
Eldon was born in Wayne County, N.C., on Sept. 25, 1955.
A funeral service was Sept. 28, 2019, in the Chapel of Casey Funeral Home and Cremations in Princeton with the Rev. De Wayne Eakes officiating. The burial took place immediately after the service in Evergreen Memorial Cemetery, Princeton, N.C. 27569.
The family received friends Sept. 28, 2019, at Casey Funeral Home and Cremations Chapel.
He is survived by daughter, Sherrie Kornegay of Raleigh; grandson, Timothy Howell (Joshua) of Raleigh; brothers, Ricky Kornegay of Greensboro, and Mark Kornegay (LaVonda) of Willow Springs and life partner, Judy Wallace.
October 2019
SIDNEY PERRY STANCIL, Oct. 13, 2019
Sept. 15, 1924-Oct. 13, 2019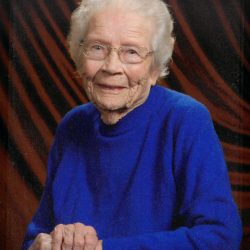 Sidney Perry Stancil, John Archer Branch, daughter of Neal and Ida Perry of Nash County and second wife of William Arthur Stancil, died Oct. 13, 2019, in Wilson, North Carolina.
Sidney is the mother of Betty Stancil Brown and Edward Thomas Stancil.
Her funeral service was at Joyner's Funeral Home in Wilson. Graveside service was in Evergreen Memorial Park, Wilson. The Rev. Tim McFatter officiated.
Sidney was a member of Unity Free Will Baptist Church in Wilson.
Arthur and Sidney had two children: Betty Lucille Stancil born June 7, 1946, and Edward Thomas Stancil born Feb. 19, 1948. Sidney was stepmother to Tom Stancil, Bill Stancil Jr. and Margaret Stancil Sellers.
Betty was the main caregiver for Sidney for many years at her home in Wilson. She often took her to the Stancil reunions, which Sidney loved attending. Although in failing health, she was still able to attend this year's reunion.
Sidney's grandchildren included Michael Wayne Brown, Richard Thomas Stancil and Pamela Stancil Martin. Her step-grandchildren are Wayne Thomas Stancil, Becki Stancil High, Charles Allen Stancil, Stephen Gene Stancil and Marty Loy Stancil. Her great-grandchildren are Rachel Cameron Brown, Meredith Paige Brown and Maura Kate Stancil; Michael Wayne Stancil, Ashley Miranda Stancil Edwards, Justin Worth Stancil, Garrett Stancil.
Her great-great-grandchild is Veyda Stone Edwards.
She was preceded in death by her husband, William Arthur Stancil; parents, Neal and Ida Bone Perry; and her sister, Ruby Ballance.
If you have any death notices or photos to share, email us at rennhinton@stancilreunion.com.

---